Latest Author Features
Today we get to meet Author Linda Norlander! A bit more about Linda: I grew up in a family that valued both…
Latest Mystery Happenings
We are giving a warm welcome to Author MJ Miller today! She's been on so many adventures!  True or False:1. I once sailed to Execution Rocks and had to be rescued by a barge  2. I was member of my high school's bowling team 3. My collection of teas contains over a hundred varieties. A bit more about MJ: A lifelong teller of tales, MJ Miller grew up inspired and mentored by an entertaining collection of master storytelling matriarchs. Women who could spin a yarn better than anyone. A native New Yorker and mother of two amazing women, MJ and…
A Texas sized hello to Author Stacy Wilder A bit more about Stacy: In addition to mysteries, Stacy writes children's stories, short stories, and poetry. She lives in Houston, Texas with her husband and a totally spoiled Labrador retriever, Eve. Connect with Stacy: https://www.storystacy.com/ Stacy is part of our #MRCGiveaway with the first book in her Liz Adams mystery series! About Charleston Conundrum: Her best friend, Peg, murdered, shot by Liz's gun. At the insistence of Peg's father, Private Investigator Liz Adams, and her Labrador, Duke, rush to solve the case. Tensions flare between Liz and the cops as she…
🎄🔎Let's give a warm welcome to Author Carmen Amato! About Carmen: I've been lucky enough to travel around the world, collecting the ideas, characters, and inspiration that infuse my books. I've survived 3 earthquakes (Mexico, Nicaragua, Papua New Guinea), one train derailment (France), one persona non grata expulsion (Madagascar), and a scuba diving encounter with a lionfish (off the coast of Guam). Connect With Carmen: https://carmenamato.net/ Carmen is part of our #MRCGiveaway with a novella from her award-winning police procedural series! About: Feliz Navidad From Acapulco Acapulco's first female police detective brings her own brand of justice–and some unexpected humor–to…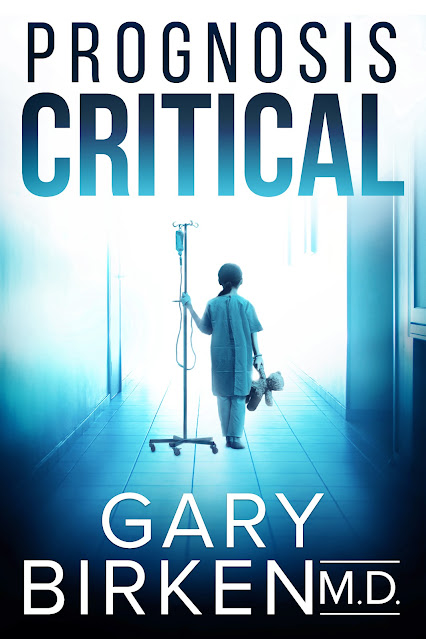 Welcome to the iReads Book Tour for Prognosis Critical by Gary Birken MD!    Book Details:   ​Book Title:  PROGNOSIS CRITICAL by Gary Birken MDCategory:  Adult Fiction (18+),  258 pagesGenre: Medical Thriller Publisher:  Erupen Titles Release date:  August 2022Content Rating: ​PG. Gary Birken's books can be read by his kids. He says it's between a PG and PG+M (shit one time; damn three times; hell three times). Book Description:   WHERE DEADLY SECRETS ARE THE NORM . . .Three weeks after completing her residency in pediatric cardiology, Dr. Jacey Flanigan moves from the Pacific Northwest to Manhattan to begin her career at the prestigious Children's Heart Hospital.…
Welcome to the Mystery Review Crews Countdown to Christmas! We are excited to have you and hope you will find some new mysteries to read! The List will be updated daily with the corresponding authors post! Participating Authors: We hope you enjoy this and let us know which books you add to your TBR! Enter the Countdown to Christmas Giveaway below! The Mystery Review Crew Countdown to Christmas!
Book Details: ​Book Title:  A Knock on the Door by Roberta K. Fernandez Category:  Adult Fiction (18+),  392 pages Genre: Crime Fiction / Thriller Publisher:  Subplot Publishing (Imprint of Amplify Publishing Group) Release date:  October 2022 Content Rating: PG-13 + M. The book deals with heavy themes, murder, and violence Book Description: Lori Crawford's world is turned upside down when her husband dies in a car accident. After twenty-five years of marriage, she thought she would forever live an uncomplicated, happy life with Jack. But just as Lori feels she's coming out on the other side of her grief, Jack's assistant at SpringWare, Rita Johnson, discovers information that…
Read
Looking for that perfect Mystery fix to fit your mood?
Well, look no further.
Our Mystery Reviewer's have got you covered!
Subscribe
to the Mystery Review Crew
Stay Connected via our socials