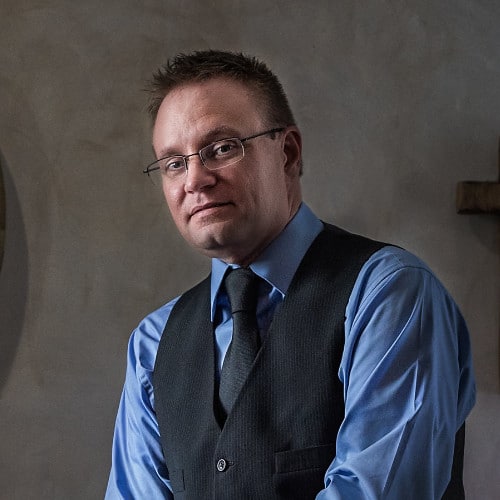 Award-Winning Author
JC Gatlin
JC Gatlin lives in Tampa, Florida, and writes mystery novels that include sunny Florida locales and quirky locals as characters. His last novel, H_NGM_N: Murder is the Word, won the coveted Florida Royal Palm Literary Award for Best Mystery in 2019. He is active in the Florida Writer's Association and is a board member on the Florida Writer's Foundation, a charity organization that fights illiteracy
Find him at https://www.jcgatlin.com/
Featured Articles
Go on a journey with JC Gatlin as he explores the world of bookish mysteries!
Welcome fellow MRC Founder JC Gatlin A bit more about JC Gatlin:JC Gatlin lives in Tampa, Florida, and writes mystery novels that include sunny Florida locales and quirky locals as characters. His last novel, H_NGM_N: Murder is the Word, won the coveted Florida Royal Palm Literary Award for Best Mystery in 2019. He is active […]
See Author JC Gatlin's Books
From Suspense to thriller Author JC Gatlin takes you on an adventure!
---
21 Dares: A Florida Suspense Mystery
What happens when a party game turns deadly?
For her 21st birthday, Abbie Reed's friends throw her a surprise party and plan an outrageous game of 21 Dares. The rules are simple: Abbie must follow each dare to the letter as they pop-up on her phone–each one sent as a text message from a secret guest. Starting off funny, if not a little humiliating, the dares send Abbie and her friends across her college campus and through downtown Tampa. But the closer they get to the mystery man behind the text messages, the more deadly the dares become.
Harboring a vendetta against Abbie, the mysterious guest won't stop until she pays. Now, it's up to Abbie to figure out who he is and what he wants, before her 21st birthday becomes her last.
---
Darkness Hides
Someone she knows is watching.
Someone she knows is stalking.
And something hides in the darkness.
With a Category 4 hurricane about to make landfall, boat safety instructor Kate Parks is running out of time. Bodies are piling up–and they're not from the raging storm. An injury may have ended her career as a Fish and Wildlife officer, but nothing can keep her away from the investigation.
And it doesn't take long for her to see that the clues have one thing in common: a connection to the recent death of her five-year-old nephew.
In a brewing storm of rage, guilt, and family secrets, Kate fights to protect her grieving sister just as the hurricane threatens everything she knows and loves. But before her world is completely ravaged, she must uncover one final truth:
Run from the water.
Hide from the wind.
Flee from the shadows where a weeper seeks revenge.
---
The Cypress Trap
His Betrayal. Her Denial. Their Fight for Survival.
For Owen and Rayanne Meeks, what was meant to be a weekend trip to repair their marriage turns into a deadly race for their lives. He took something that didn't belong to them. Now, the owner wants it back… by any means necessary.
Rayanne takes her wounded husband deep within the Florida marshes to hide. With time running out, it's up to her to protect the man she only thought she knew. But what happens when she finds what he stole, and can't bring herself to return it either?
H_ngm_n (Hangman)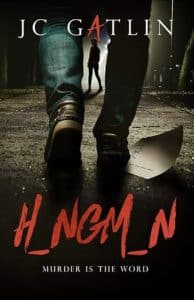 Every murder has a story.
Every story begins at home.
Tampa newscaster Tori Younger is saddened to learn her childhood friend, Brooke Martin, hung herself from the old water tower in their hometown. Tori hasn't spoken to Brooke in years and doesn't feel comfortable returning to attend the services. Then cryptic text messages from Brooke's cellphone change her mind.
Attending the funeral, Tori confronts a past that still haunts her and questions the text messages haunting her now. Her investigation leads to a fact she suspected all along: her old friend didn't commit suicide but was murdered. There's no shortage of suspects either: Brooke's angry husband who instigated a fight the night she died; Brooke's high school principal who denies rumors they were having an affair; and a town sheriff who shares a stormy past with Tori and is blocking her investigation at every turn. The only witness appears to be Brooke's five-year-old daughter who hasn't spoken since the tragedy and continually draws the same graphic picture of the night her mother's body was discovered hanging from that old water tower.
Tori knows one of them has Brooke's cellphone and is texting her from it. Others are convinced it's Brooke reaching out from the Great Beyond. Either way, someone from her past is playing a deadly game of Hangman.
---
The Designated Survivor
An Unreasonable Hitchhiker. An Unstable Widower. An Unpredictable Journey.
Having just escaped from inmate work detail, Tess is on the run and has one goal: get her daughter back. So, hitching a ride to Sarasota, where her daughter is staying, seemed like a good idea at first. That is until she realized her Good Samaritan is clearly suffering from the recent loss of his wife.
As the miles go by and they get closer to Sarasota, she comes to suspect that this crazy widower may in fact be a murderer and they're transporting a body in the trunk of his car. With the police hot on their trail, Tess isn't about to let a little murder stand between her and her daughter — no matter how many bodies start piling up.
Prey Of Desire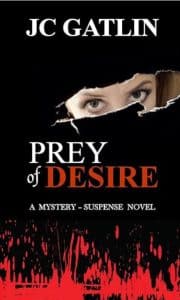 They said the disappearance of two high school students over twenty-five years ago was a mystery that couldn't be solved… No one ever said it shouldn't be.
Following the abrupt end of a relationship, college student Kimberly Bradford finds comfort in the friendship with her over-the-top neighbor, Mallory. And, Mallory encourages her to get back out there. She would of course if it weren't for the thrilling little love notes and gifts she's been receiving.
Kim thinks they're from her ex-fiancée, not realizing he's been murdered. Worse, whoever is sending her all the extra attention is not only in her inner-circle, but has a connection to that unsolved murder some 25 years ago. That connection puts her life in danger, and exposes secrets around her closest friends and family that are better left buried.
---