🍁Cozy Mystery Books For Fall
When I think of fall, like many of you, I think tree's turning colors with golden leaves, pumpkins, chilly cozy sweater weather nights, campfires, candles, maybe a cookie jar or two and… reading books of course. Cozy mystery books that is. Maybe because it is the season of all things cozy? Regardless, we think its the perfect time of year to read more cozy mysteries. But what makes a book a cozy mystery? The loosest definition we could find was from an article on Ingram Sparks that summed up the subgenre of cozy mysteries as being books with a small-town feel, with minimal cursing, romance, and gore; while always being light-hearted and with a good murder mystery of course!
So, with fall weather hopefully right around the corner (keeping my fingers crossed that Texas will cooperate!), I thought the MRC could share some classic cozy mysteries we've read and loved and some newer cozy books that are the perfect addition to our cozy fall reading list.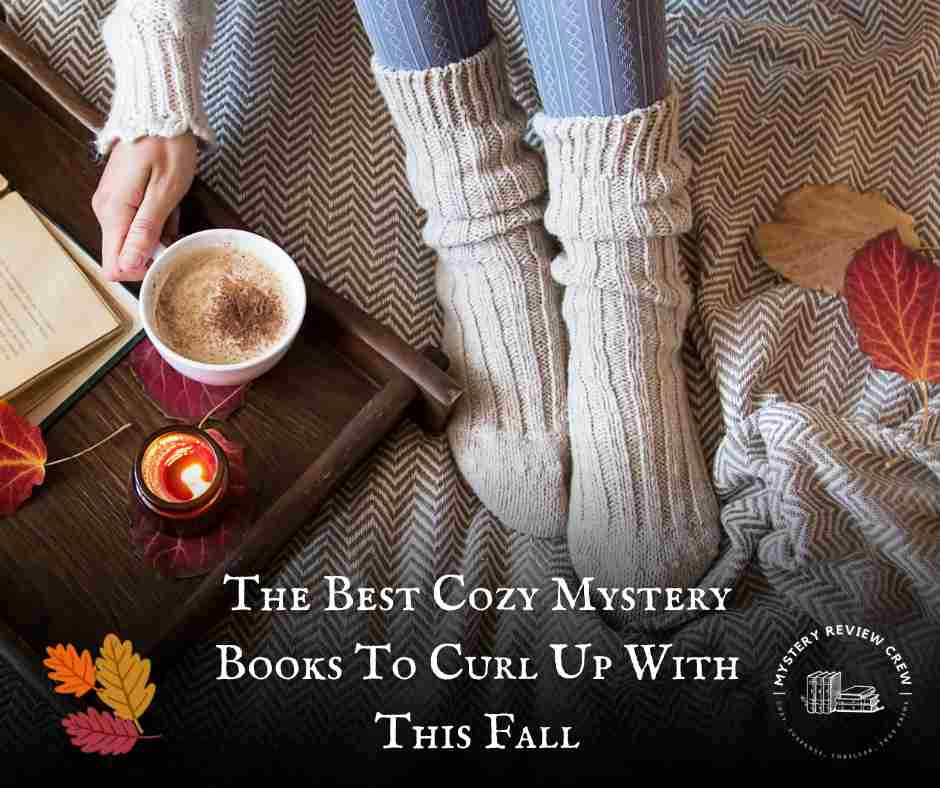 Some Classic Cozy Mysteries We Have Loved Reading:
Now you know how this is probably going to start, right? How can we start with the classics of Agatha Christie? Her books are some we just can't help but go back to over and over again. While she is best known for her main character Miss Marple, two of our favorites by her are Murder on the Orient Express and Death on the Nile. They are some of the best books that kept us guessing and loving the amateur sleuth style that Agatha Christie is known for.
Just after midnight, the famous Orient Express is stopped in its tracks by a snowdrift. By morning, the millionaire Samuel Edward Ratchett lies dead in his compartment, stabbed a dozen times, his door locked from the inside. Without a shred of doubt, one of his fellow passengers is the murderer.
Read More:
The tranquility of a luxury cruise along the Nile was shattered by the discovery that Linnet Ridgeway had been shot through the head. She was young, stylish, and beautiful. A girl who had everything . . . until she lost her life.
Read More:
The Cat Who Could Read Backwards by Lilian Jackson Braun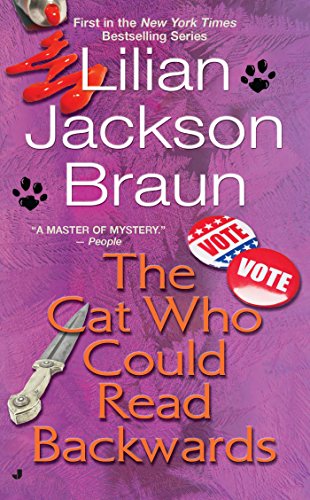 A stabbing in an art gallery, vandalized paintings, a fatal fall from a scaffolding—this is not at all what Qwilleran expects when he turns his reporter talents to art. But Qwilleran and his newly found partner, Koko the brilliant Siamese cat, are in their element—sniffing out clues and confounding criminals intent on mayhem and murder.
Read More:
Whose Body? By Dorothy L. Sayers
A naked body is discovered in the bathroom of a London architect's apartment. Is it Sir Reuben Levy, the well-known financier who recently disappeared? Or is it a stiff dragged from the dissecting rooms of St. Luke's Hospital? Lord Peter Wimsey must unravel the tangled threads that lead from a prostitute, to a well-known surgeon, and to a mysterious reunion at a London night-club.
Read More:
Perfect Cozy Mysteries to read during this Autumn Season
Grande Dames and a Vegas Heist by MJ Miller – After reading the synopsis of this one we're already wanting the second book to come out!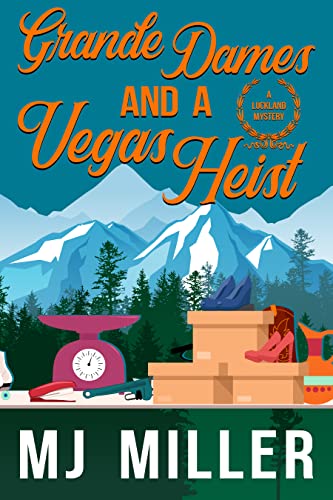 Ancient legends and secrets threaten the Grand Dames of Luckland
Pippa loves her simple life in her cozy town of Luckland, but after her sister holds a yard sale, Pippa's life begins to unravel, starting with six missing shoeboxes, the arrival of two very odd visitors, blackmail, and revealed secrets—including a Vegas bag of millions. If that isn't enough, Devon—Pippa's not-so-friendly friend from childhood—returns home.
Read More:
Death Overdue by Allison Brook – The first book in A Haunted Library Mystery Series!!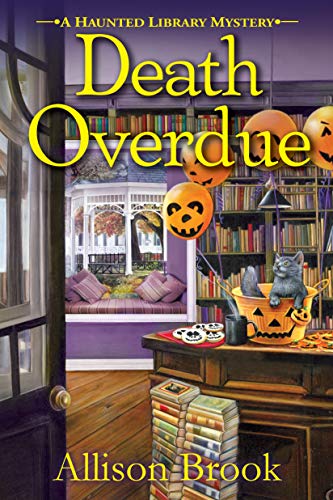 Ghosts, books, and cats, oh my!—introducing a 'spirited' cozy mystery series about a sleuthing Connecticut librarian and her paranormal sidekick.

When a retired detective drops dead at Carrie's small-town library, she and her ghostly companion set out to find the culprit . . .
Read More:
Vintage Trailers and Blackmailers by Heather Weidner – We're looking forward to reading this camper themed cozy mystery!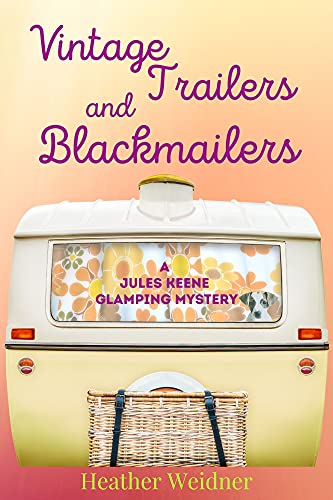 There is nothing like finding a dead body, clad only in a red satin thong, on your property to jolt you from a quiet routine. Jules Keene, owner of the posh Fern Valley Camping Resort in the Blue Ridge Mountains, is thrust into the world of the Dark Web when one of her guests, Ira Perkins, is found murdered in the woods near her vintage trailers. Jules quickly discovers that the man who claimed to be on a writing retreat was not what he seemed, and someone will go to any length to find what he left at her resort. Jules, along with her Jack Russell Terrier sidekick Bijou, has to put the rest of the missing pieces of a blackmailing scheme together before her business is ruined.
Read More:
A Halloween Homicide by Tonya Kappes – the fall vibes on this cover are spot on!
It's the spooky season in Holiday Junction and Halloweenie Festival is a hauntingly great time. Treats aren't just sweet and delicious, sometimes they're also deadly.
Holiday Junction really knows how to throw holiday festivals, and it goes all out for Halloween. The holiday celebration includes a ghost walk of haunting tales, a hay ride, carnival games, pumpkin carvings and a costume party. Violet Rhinehammer has the perfect assignment—representing the Junction Journal by attending all the fun festive activities and reporting on them.
When Violet reluctantly goes on the ghost walk, she realizes the body that fell out of the fake casket is a real one and not a prop. She knows trouble is brewing. She puts on a sleuthing costume after someone she loves becomes Chief Strickland's number-one suspect in order to catch the real monster.
Read More:
The Greenleaf Murders by RJ Koreto – Historical fiction mysteries with the Secret History of old houses? Sign us up.
Young architect Wren Fontaine lands her dream job: restoring Greenleaf House, New York's finest Gilded-Age mansion, to its glory days. But old homes have old secrets: Stephen Greenleaf—heir to what's left of his family's legacy—refuses to reveal what his plans are once the renovation is completed. And still living in a corner of the home is Stephen's 90-year-old Aunt Agnes who's lost in the past, brooding over a long-forgotten scandal while watching Wren with mistrust.
Check out our Spotlight on The Greenleaf Murders
Murder by the Book by Lauren Elliott – Foul play? With a former librarian? This one maybe perfect for your next book club meeting!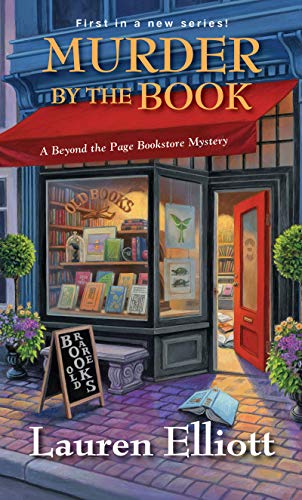 Addie Greyborne loved working with rare books at the Boston Public Library—she even got to play detective, tracking down clues about mysterious old volumes. But she didn't expect her sleuthing skills to come in so handy in a little seaside town . . .

Addie left some painful memories behind in the big city, including the unsolved murder of her fiancé and her father's fatal car accident. After an unexpected inheritance from a great aunt, she's moved to a small New England town founded by her ancestors back in colonial times—and living in spacious Greyborne Manor, on a hilltop overlooking the harbor. Best of all, her aunt also left her countless first editions and other treasures—providing an inventory to start her own store.
Read More:
The Long Quiche Goodbye by Avery Aames – This one's cover gave us cozy vibes!
Welcome to the grand opening of Fromagerie Bessette. Or as it's more commonly known by the residents of small-town Providence, Ohio-the Cheese Shop. Proprietor Charlotte Bessette has prepared a delightful sampling of bold Cabot Clothbound Cheddar, delicious tortes of Stilton and Mascarpone, and a taste of Sauvignon Blanc-but someone else has decided to make a little crime of passion the piece de resistance. Right outside the shop Charlotte finds a body, the victim stabbed to death with one of her prized olive-wood handled knives.
Read More:
Murder in the Cards by Holly Willowbrook – A new book that just came out.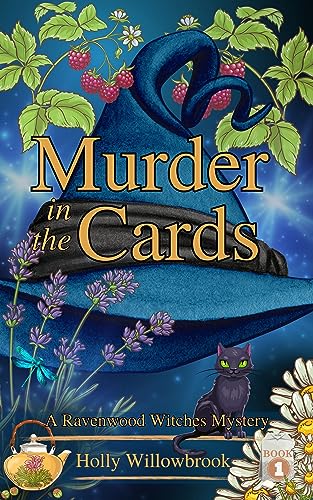 In the pretty little seaside village of Greenvale, the shops are quaint, the food is farm-to-table, and the witches keep a low profile. That is, until a local turns up dead and the townies start pointing fingers at Fortuna Ravenwood and her great-aunt Celestia.
Fortuna has just returned to Greenvale after leaving the town—and her witchcraft—behind nearly ten years before. She swore she would never come back, but after a decade-long streak of bad luck, she has run out of options. Within 24 hours of her homecoming, Fortuna and the powerful witch who raised her find themselves prime suspects in a murder case.
It will take Fortuna's uncanny powers of observation, the help of an unlikely band of quirky locals—and a little magic—to clear the Ravenwood name and find the killer.
Cheddar Off Dead by Korina Moss – We've read almost all of Korina Moss's books and had a good time reading them!
Cheesemonger Willa Bauer is proving that sweet dreams are made of cheese. She's opened her very own French-inspired cheese shop, Curds & Whey, in the heart of the Sonoma Valley. The small town of Yarrow Glen is Willa's fresh start, and she's determined to make it a success – starting with a visit from the local food critic. What Willa didn't know is that this guy never gives a good review, and when he shows up nothing goes according to plan. She doesn't think the night can get any worse… until she finds the critic's dead body, stabbed with one of her shop's cheese knives. Now a prime suspect, Willa has always believed life's problems can be solved with cheese, but she's never tried to apply it to murder…
Read More:
Corpse at a Cape Cod Inn by Angela K. Ryan – This one looked like such a fun read we had to add it to our list!
She's new in town. She stumbles upon a murder. If only she could remember who she is.

Heather hoped her memory would return quickly after a car accident, but a week later she still can't remember a single thing. Fortunately, a new friend arranges for her to live and work at a local inn while she gets back on her feet.

When she arrives at the inn for the first time, she is greeted by a murder scene. But that doesn't intimidate Heather. She immediately sets out to catch the killer, putting her brand-new sleuthing skills to the test.
Read More:
A Christmas Candy Killing by Christina Romeril – Love this themed book full of candy!
Their chocolates are to die for—but things aren't so sweet when a real killer comes to town, in this debut mystery perfect for fans of Joanne Fluke and Laura Childs.

Identical twin sisters Alex and Hannah are the owners of Murder and Mayhem, a mystery bookshop that sells their famous poison-themed Killer Chocolates. But now, there's a real killer in their midst. Shortly before Christmas, their septuagenarian neighbor, Jane, confides to Alex that a murderer from a true-crime show has taken up residence in the village. Unfortunately, she's also shared her suspicions with town gossip Netta. The next morning, Alex shows up at Jane's house to watch the show, but instead discovers Jane's body, with a box of Killer Chocolates nearby.
Read more:
Scene of the Grind by Tonya Kappes – Tonya Kappes also has a lot of books we want to read in her Camper and Criminals Cozy Mystery Series.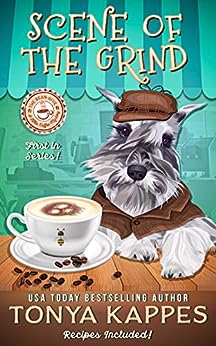 Roxanne Bloom quit her job as a lawyer, divorced her cheating husband, and moved to the quaint town of Honey Springs, Kentucky where she'd spent many of her teenage summers visiting her eccentric and fun-loving Aunt Maxi. Roxy follows her dream and opens The Bean Hive, Honey Springs first coffee house on the town's newly revitalized boardwalk. that opens just in time for Honey Springs annual Honey Festival. Roxy's life couldn't be better.

Business was booming, she's reconnected with special people from her past, including her first teenage love, and visits The Crooked Cat book store, which is still her favorite shop in Honey Springs. One problem, Aunt Maxi and Alexis Roarke, owner of Crooked Cat, aren't on the best of terms.
Read More:
Pint of No Return by Dana Mentink – The only thing that might make this book better is actually reading it while eating different ice creams.
After her divorce from her thrice-married embezzler husband, Trinidad Jones is finally ready for a fresh start. So when she's left one of ex's businesses in Upper Sprocket, Oregon, she decides to pack up her dog, cash in her settlement, and open her dream business: the Shimmy and Shake Shop, introducing the world to her monster milkshakes. And even with a couple sticky situations underway, namely that the other two ex-wives also call Sprocket home, Trinidad's life seems to be churning along smoothly.
That is, until she discovers her neighbor, the Popcorn King, head down in his giant popcorn kettle. When one of Trinidad's fellow ex-wives is accused of the murder and Upper Sprocket descends into mayhem, it's going to take a supersized scoop of courage to flush out the killer.
Read More:
No Filter: The Beans and Barks Mysteries Book 1 by Heather Day Gilbert – Honestly this whole cozy mystery book series was fantastic!
Fed up with her go-nowhere job, newly single Macy Hatfield moves back to her small hometown in West Virginia. She joins forces with her brother Bo in his crazy new venture—the Barks & Beans Cafe, which caters to dog lovers and coffee drinkers alike.
When a golf instructor is murdered at the nearby spiritual center, Macy winds up adopting his Great Dane. Just after Macy finds a mysterious message sewn under the dog's collar, her Dane is dognapped. She launches into a relentless search for her newfound canine friend, but along the way, she digs up a cruel and confident killer.
Read More:
Nonna Maria and the Case of the Missing Bride by Lorenzo Carcaterra – This was a great book we read last year!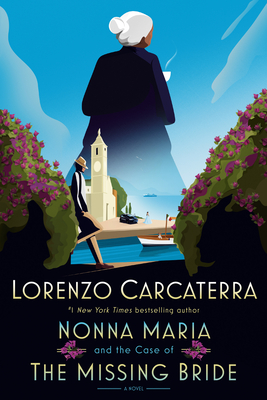 Nonna Maria has lived on Ischia, an island in the Gulf of Naples, her entire life. Recognizable by the widow's black she's worn every day for decades, she always has pasta on the stove and espresso in the pot for the neighbors who stop by to ask her advice on life and love. Everyone knows her, and she knows everyone's business. So if something goes wrong, islanders look to her, not the local carabinieri, to find the solution.
Read our Book Review of Nonna Maria and the Case of the Missing Bride
Read More:
Grand Openings Can Be Murder by Amber Royer – Chocolate and a Cozy Mystery? Where can you go wrong?
Felicity Koerber has had a rough year. She's moving back to Galveston Island and opening a bean to bar chocolate factory, fulfilling a dream she and her late husband, Kevin, had shared. Craft chocolate means a chance to travel the world, meeting with farmers and bringing back beans she can turn into little blocks of happiness, right close to home and family.
She thinks trouble has walked into her carefully re-built world when puddle-jump pilot Logan Hanlon shows up at her grand opening to order custom chocolates. Then one of her employees drops dead at the party, and Felicity's one-who-got-away ex-boyfriend – who's now a cop – thinks Felicity is a suspect. As the murder victim's life becomes more and more of a mystery, Felicity realizes that if she's going to clear her name in time to save her business, she might need Logan's help. Though she's not sure if she's ready to let anyone into her life – even if it is to protect her from being the killer's next victim.
Stay Calm and Collie On by Lane Stone – A good book to read if you love dogs and travel!
As owner of an upscale doggy daycare and spa, animal-lover Sue Patrick pampers pooches for the most elite clients in Lewes, Delaware. Surely she can survive a weeklong visit from Lady Anthea Fitzwalter, her well-to-do business partner from England. But before Sue can serve her guest a spot of tea, she discovers more-than-a-spot of blood inside the company van—and all over the driver's dead body . . .

Someone abandoned the van full of dogs at the Lewes ferry terminal and got away with murder, leaving Sue and Lady Anthea pawing for clues. With a fundraising gala approaching and Buckingham Pet Palace facing scandal, can two very different women work together to fetch the culprit from a list of dodgy suspects—or are they heading toward a proper disaster?
Read More:

The cozy mystery genre is one of our favorites to go back to time and time again. There is just something about getting to solve murder mysteries with the local residents, your next door neighbor, or with your best friend (even in a small-town family bakeshop!) that makes cozy mysteries some of our favorite books to read.
We hope you found some stories that will help you get into the spirit of fall and all things cozy. If you read any of these and post reviews tag us (@mysteryreviewcrew) we'd love to know your thoughts!