Lisa Jewell is becoming one of our all-time favorite authors. Each book she writes weaves dark secrets, family dramas, dead bodies, and unanswered questions, yet they still feel like something that could happen in real life. From her very first novel, Ralph's Party, to one of her more recent releases None Of This Is True, she captured our imagination and continues to take us on thrilling journeys. One interesting thing about Lisa Jewell is that she actually writes in a bunch of different genres from romantic comedies, to historical fiction, and her latest novel is a psychological thrillers! Download a free complete reading list of her books at the end of this article.
About Lisa Jewell:
LISA JEWELL was born in London in 1968. Her first novel, Ralph's Party, was the best- selling debut novel of 1999. Since then she has written another twenty novels, most recently a number of dark psychological thrillers, including The Girls, Then She Was Gone, The Family Upstairs, The Family Remains and The Night She Disappeared, all of which were Richard & Judy Book Club picks.
Lisa is a New York Times and Sunday Times number one best-selling author who has been published worldwide in over thirty languages. She lives in north London with her husband and two daughters.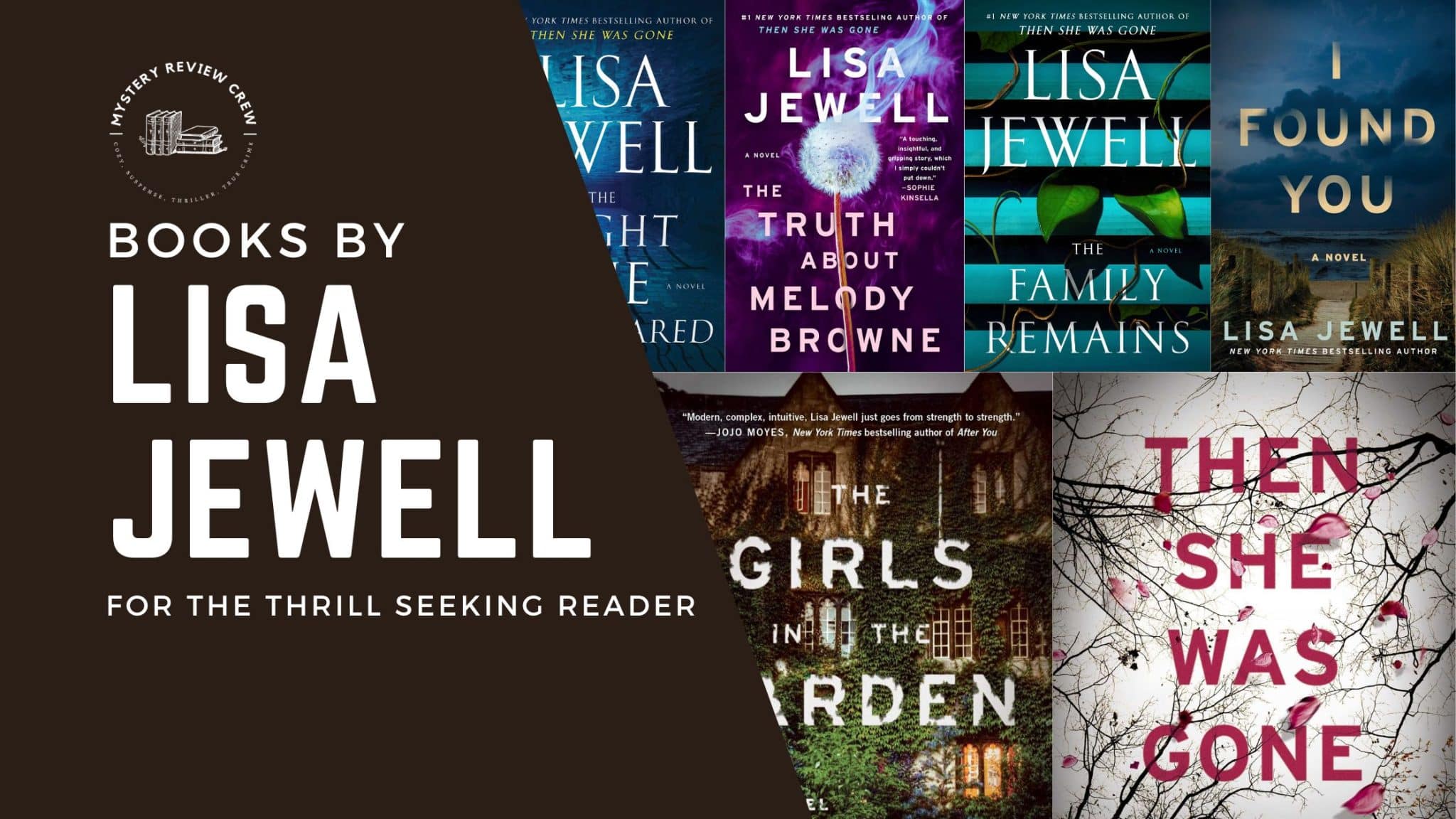 The following is a complete list of Lisa Jewell books in order of first publication to latest publication.
You will find a downloadable list at the bottom of the post for your reference!
Ralph's Party (Book 1) – Published 1999 and just a heads up, this one is hard to find.
Meet the residents of 31 Almanac Road …
Ralph and Smith are flatmates and best mates – until, that is, the gorgeous Jemima moves in. And suddenly they're bickering about a lot more than who drank the last beer. Of course, Jem knows that one of them is the man for her – but is it Ralph or Smith?
Upstairs, Karl and Siobhan have been happily unmarried for fifteen years – until, that is, Cheri moves into the flat above theirs. Cheri's got her eye on Karl and doesn't see why she should let a little thing like his girlfriend stand in her way …
Sooner or later its all got to come to a head – and what better place for tears and laughter, break ups and make ups than Ralph's party?
Thirty Nothing: – Published 2000 and another heads up, this one is also harder to find.
Ever wondered what happened to your first love?
Imagine bumping into them twelve years later and realizing you still fancy them rotten. That's exactly what happens to Dig Ryan when he sees Delilah again.
Now imagine you're Nadine. You and Dig have been best friends for fifteen years. And you've finally realized that you're in love with him. So when Delilah – who always was your nemesis – returns, you're mad with jealousy and can't help behaving childishly. Like phoning your first love Phil – just to get your own back . . .
Thirtynothing is a story of ex-boyfriends, ex-girlfriends and friends dabbling with yesterday when they really should be thinking about today.
One-Hit Wonder: Published 2001
After her number-one single she was never heard of again . . .
Fifteen years later, Bee Bearhorn is found dead in her flat.
Ana Willis always day-dreamed about the exotic half-sister she hadn't seen in years. Now she comes to London to sort through Bee's possessions, only to find a life more surprising and mysterious than even she imagined.
Along with Bee's closest friends, Ana sets out to discover exactly what happened to her half-sister, the one-hit wonder . . .
A Friend of the Family – Published 2003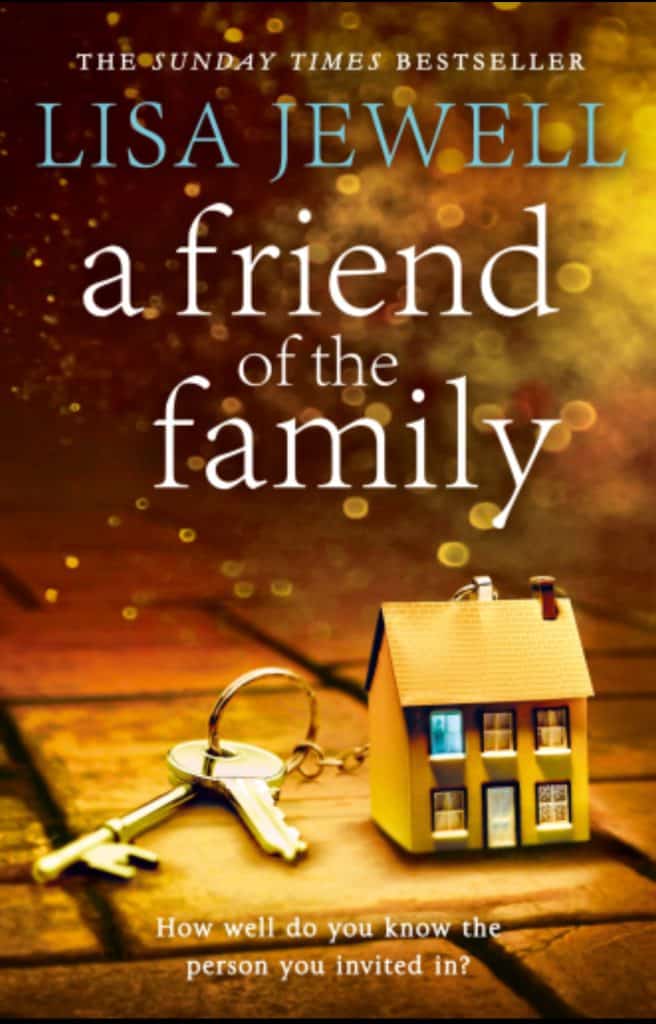 Brothers Tony, Sean, and Ned had the perfect upbringing, but now that they are grown up, real life is starting to get in the way. Tony's dealing with divorce and a weight problem. Novelist Sean is up against a serious case of writer's block and a shock announcement from his "perfect" new girlfriend. Their parents have a new lodger, Gervase—why is Bernie, their mother, so keen to give this unsavory waif a home? And what is the real reason for kid brother Ned's surprise return from his travels in Australia?
Vince & Joy – Published 2005 contemporary fiction work with romance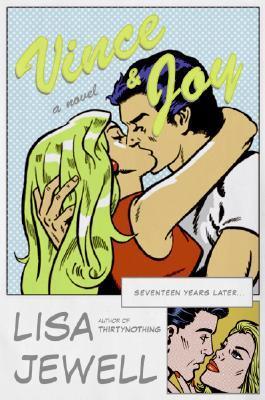 Remember falling in love for the first time? Remember thinking, This is The One? Remember life getting in the way? From adolescent snogging to apartment shares, relationships, career crises, and children, Vince & Joy is the unforgettable story of two lives lived separately but forever entwined.
Back in the 1980s, teenagers Vince and Joy met, fell desperately in love, and never quite said good-bye. Now nearly twenty years later they've both begun to ask themselves if that long-ago romance was the enduring love that they've been searching for.
31 Dream Street: Published 2000 – Romcom (Also titled Roommates Wanted)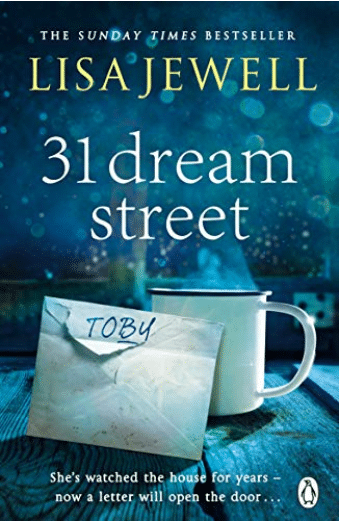 Leah and Toby have lived across the street from one another for years without meeting … and Leah has been itching to peek behind the front door of Toby's eccentric house, always packed to the rafters with weird and wonderful tenants. When fate finally lets her in, Leah finds that Toby needs her as much as she is surprised to realize she might need him. Sometimes life needs a helping hand and with a sprinkle of romance and their own special magic, Toby and Leah's dreams show the glimmer of a chance of coming true.
The Truth About Melody Browne – Published 2009 Mystery
When she was a child, Melody Browne's house burned down, destroying all her family's possessions and her memories. Ever since this tragic event, Melody has had no recollection of her life before she was rescued from the flames.
Now in her early thirties, Melody is a single mother, living in the middle of London with her teenaged son. She hasn't seen her parents since she left home at fifteen, but she has no desire to reconnect until one night, while attending a hypnotist show with a date, she faints. When she comes around, she is suddenly overwhelmed with fragmented memories of her life before that fateful fire.
Slowly, she begins the arduous process of piecing together the real story of her childhood. Her journey takes her up and down the countryside, to seaside towns to the back streets of London, where she meets strangers who seem to love her like their own. But the more answers she uncovers, the more questions she is left with, and Melody can't help but wonder if she'll ever know the whole truth about her past.
After The Party (Book 2: Ralph's Party Series) – Published 2010 Contemporary Romance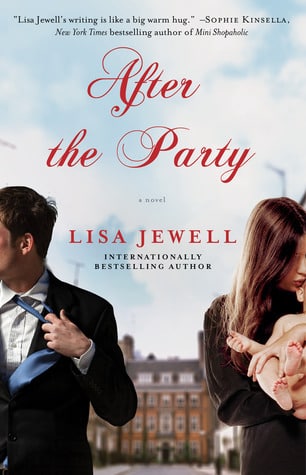 Eleven years ago, Jem Catterick and Ralph McLeary fell deeply in love. They thought it would be forever, that they'd found their happy ending. As everyone agreed, they were the perfect couple. Then two became four, and an apartment became a house. Romantic nights out became sleepless nights in. And they soon found that life wasn't quite so simple anymore. But through it all, Jem and Ralph still loved each other. Of course they did.
Now Jem is back at work part-time as a talent agent. Ralph, a successful painter, is struggling to come up with new, hopefully groundbreaking, work for his upcoming show. But the unimaginable has happened. Two people who were so right together are starting to drift apart And in the chaos of family life, Jem feels like she's losing herself, while Ralph, stuck on the sidelines, feels like he's lost his muse altogether. Something has to change. As they try to find a way back to each other, back to what they once had, they both become momentarily distracted—but maybe it's not too late to recapture happily ever after…
The Making of Us: Published 2011 Mystery/Romance
Lydia, Dean and Robyn don't know one another. Yet. Each is facing difficult challenges. Lydia is still wearing the scars from her traumatic childhood. Wealthy and successful, she leads a lonely and disjointed existence. Dean is a young, unemployed, single dad whose life is going nowhere. Robyn is eighteen. Gorgeous, popular and intelligent, she entered her first year of college confident of her dream to become a pediatrician. Now she's failing her classes. Now she's falling in love for the first time.
Lydia, Dean and Robyn live very different lives, but each of them, independently, has always felt that something was missing. What they don't know is that a letter is about to arrive that will turn their lives upside down. It is a letter containing a secret—one that will bind them together and show them what love and family and friendship really mean.
Before I Met You – Published 2012 Historical Fiction
After her grandmother Arlette's death, Betty is finally ready to begin her life. She had forfeited university, parties, boyfriends, summer jobs – all the usual preoccupations of a woman her age – in order to care for Arlette in their dilapidated, albeit charming home on the English island of Guernsey. Her will included a beneficiary unknown to Betty and her family, a woman named Clara Pickle who presumably could be found at a London address. Now, having landed on a rather shabby street corner in '90s Soho, Betty is determined to find the mysterious Clara. She's ready for whatever life has to throw her way. Or so she thinks . . .
In 1920s bohemian London, Arlette De La Mare is starting her new life in a time of postwar change. Beautiful and charismatic, she is soon drawn into the hedonistic world of the Bright Young People. But two years after her arrival in London, tragedy strikes and she flees back to her childhood home and remains there for the rest of her life.
As Betty navigates the ups and downs of city life and begins working as a nanny for a rock star tabloid magnet, her search for Clara leads her to a man – a stranger to Betty, but someone who meant the world to her grandmother. Will the secrets of Arlette's past help Betty find her own way to happiness in the present?
A rich detective story and a captivating look at London then and now, "Before I Met You" is an unforgettable novel about two very different women, separated by seventy years, but united by big hearts and even bigger dreams.
The House We Grew Up In – Published 2013 Mystery
Meet the Bird family. They live in a honey-colored house in a picture-perfect Cotswolds village, with rambling, unkempt gardens stretching beyond. Pragmatic Meg, dreamy Beth, and tow-headed twins Rory and Rhys all attend the village school and eat home-cooked meals together every night. Their father is a sweet gangly man named Colin, who still looks like a teenager with floppy hair and owlish, round-framed glasses. Their mother is a beautiful hippy named Lorelei, who exists entirely in the moment. And she makes every moment sparkle in her children's lives.
Then one Easter weekend, tragedy comes to call. The event is so devastating that, almost imperceptibly, it begins to tear the family apart. Years pass as the children become adults, find new relationships, and develop their own separate lives. Soon it seems as though they've never been a family at all. But then something happens that calls them back to the house they grew up in — and to what really happened that Easter weekend so many years ago.
Told in gorgeous, insightful prose that delves deeply into the hearts and minds of its characters, The House We Grew Up In is the captivating story of one family's desire to restore long-forgotten peace and to unearth the many secrets hidden within the nooks and crannies of home.
The Third Wife – Published 2014 Mystery/Thriller
In the early hours of an April morning, Maya stumbles into the path of an oncoming bus.
A tragic accident? Or suicide? Her grief-stricken husband, Adrian, is determined to find out.
Maya had a job she enjoyed; she had friends. They'd been in love. She even got on with his two previous wives and their children. In fact, they'd all been one big happy family.
But before long Adrian starts to identify the dark cracks in his perfect life.
Because everyone has secrets. And secrets have consequences. Some of which can be devastating.
The Girls In The Garden – Published 2015 Mystery/Thriller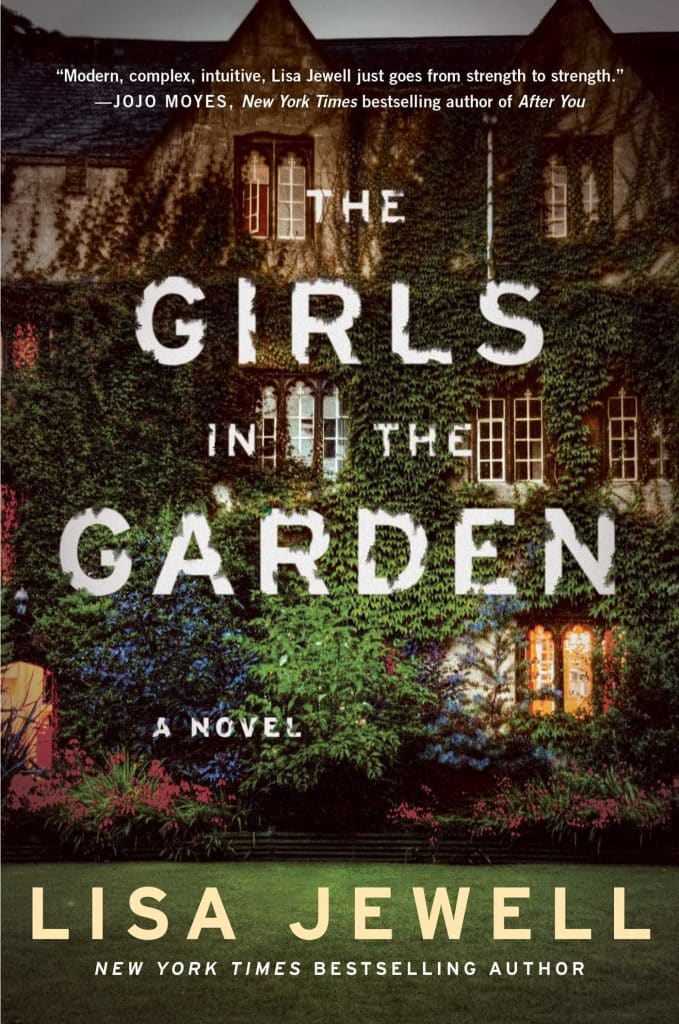 You live on a picturesque communal garden square, an oasis in urban London where your children run free, in and out of other people's houses.
You've known your neighbours for years and you trust them. Implicitly.
You think your children are safe.
But are they really?
Midsummer night: a thirteen-year-old girl is found unconscious in a dark corner of the garden square. What really happened to her? And who is responsible?
I Found You – Published 2016 Mystery/ Thriller
'How long have you been sitting out here?'
'I got here yesterday.'
'Where did you come from?'
'I have no idea.'
East Yorkshire: Single mum Alice Lake finds a man on the beach outside her house. He has no name, no jacket, no idea what he is doing there. Against her better judgement she invites him in to her home.
Surrey: Twenty-one-year-old Lily Monrose has only been married for three weeks. When her new husband fails to come home from work one night she is left stranded in a new country where she knows no one. Then the police tell her that her husband never existed.
Then She Was Gone – Published 2017  Mystery/Thriller
THEN
She was fifteen, her mother's golden girl. She had her whole life ahead of her. And then, in the blink of an eye, Ellie was gone.
NOW
It's been ten years since Ellie disappeared, but Laurel has never given up hope of finding her daughter.
And then one day a charming and charismatic stranger called Floyd walks into a café and sweeps Laurel off her feet.
Before too long she's staying the night at this house and being introduced to his nine year old daughter.
Poppy is precocious and pretty – and meeting her completely takes Laurel's breath away.
Because Poppy is the spitting image of Ellie when she was that age. And now all those unanswered questions that have haunted Laurel come flooding back.
What happened to Ellie? Where did she go?
Who still has secrets to hide?
Watching You – Published 2018 Mystery/Thriller
Melville Heights is one of the nicest neighbourhoods in Bristol, England; home to doctors and lawyers and old-money academics. It's not the sort of place where people are brutally murdered in their own kitchens. But it is the sort of place where everyone has a secret. And everyone is watching you.
As the headmaster credited with turning around the local school, Tom Fitzwilliam is beloved by one and all—including Joey Mullen, his new neighbor, who quickly develops an intense infatuation with this thoroughly charming yet unavailable man. Joey thinks her crush is a secret, but Tom's teenaged son Freddie—a prodigy with aspirations of becoming a spy for MI5—excels in observing people and has witnessed Joey behaving strangely around his father.
One of Tom's students, Jenna Tripp, also lives on the same street, and she's not convinced her teacher is as squeaky clean as he seems. For one thing, he has taken a particular liking to her best friend and fellow classmate, and Jenna's mother—whose mental health has admittedly been deteriorating in recent years—is convinced that Mr. Fitzwilliam is stalking her.
Meanwhile, twenty years earlier, a schoolgirl writes in her diary, charting her doomed obsession with a handsome young English teacher named Mr. Fitzwilliam…
The Family Upstairs (Book 1 in the series) – Published 2019 Thriller/Mystery
Soon after her twenty-fifth birthday, Libby Jones returns home from work to find the letter she's been waiting for her entire life. She rips it open with one driving thought: I am finally going to know who I am.
She soon learns not only the identity of her birth parents, but also that she is the sole inheritor of their abandoned mansion on the banks of the Thames in London's fashionable Chelsea neighborhood, worth millions. Everything in Libby's life is about to change. But what she can't possibly know is that others have been waiting for this day as well—and she is on a collision course to meet them.
Twenty-five years ago, police were called to 16 Cheyne Walk with reports of a baby crying. When they arrived, they found a healthy ten-month-old happily cooing in her crib in the bedroom. Downstairs in the kitchen lay three dead bodies, all dressed in black, next to a hastily scrawled note. And the four other children reported to live at Cheyne Walk were gone.
The can't-look-away story of three entangled families living in a house with the darkest of secrets.
Invisible Girl – Published 2020 Thriller/Mystery
Owen Pick's life is falling apart.
In his thirties, a virgin, and living in his aunt's spare bedroom, he has just been suspended from his job as a geography teacher after accusations of sexual misconduct, which he strongly denies. Searching for professional advice online, he is inadvertently sucked into the dark world of incel—involuntary celibate—forums, where he meets the charismatic, mysterious, and sinister Bryn.
Across the street from Owen lives the Fours family, headed by mom Cate, a physiotherapist, and dad Roan, a child psychologist. But the Fours family have a bad feeling about their neighbor Owen. He's a bit creepy and their teenaged daughter swears he followed her home from the train station one night.
Meanwhile, young Saffyre Maddox spent three years as a patient of Roan Fours. Feeling abandoned when their therapy ends, she searches for other ways to maintain her connection with him, following him in the shadows and learning more than she wanted to know about Roan and his family. Then, on Valentine's night, Saffyre Maddox disappears—and the last person to see her alive is Owen Pick.
The Night She Disappeared – Published 2021 Mystery/Thriller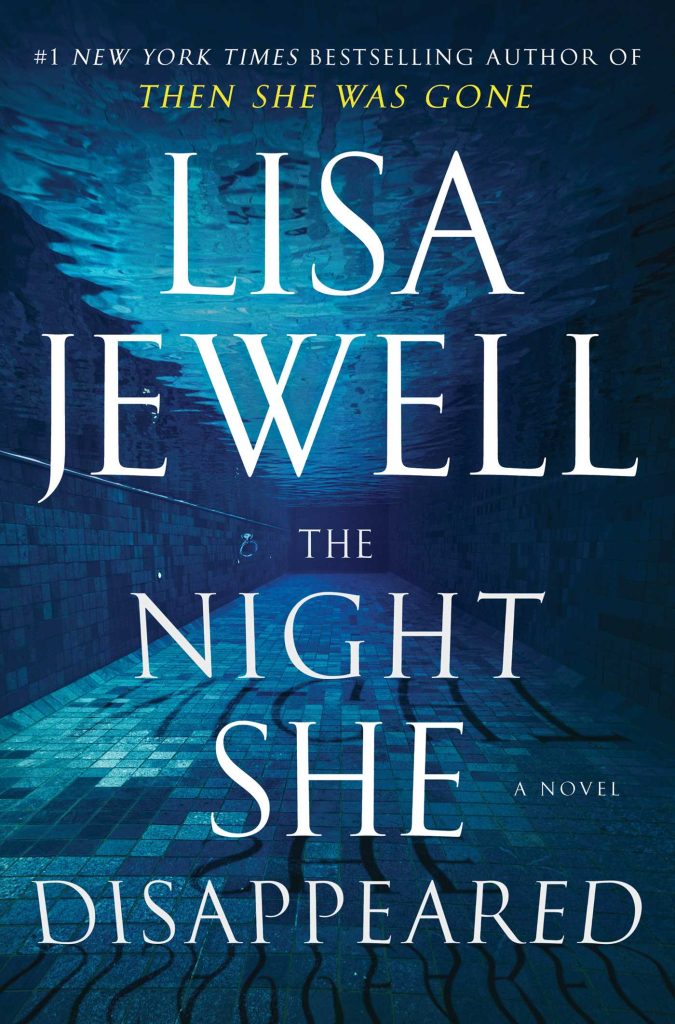 2017: 19 year old Tallulah is going out on a date, leaving her baby with her mother, Kim.
Kim watches her daughter leave and, as late evening turns into night, which turns into early morning, she waits for her return. And waits.
The next morning, Kim phones Tallulah's friends who tell her that Tallulah was last seen heading to a party at a house in the nearby woods called Dark Place.
She never returns.
2019: Sophie is walking in the woods near the boarding school where her boyfriend has just started work as a head-teacher when she sees a note fixed to a tree.
'DIG HERE' . . .
The Family Remains – Published 2002 Thiller/ Mystery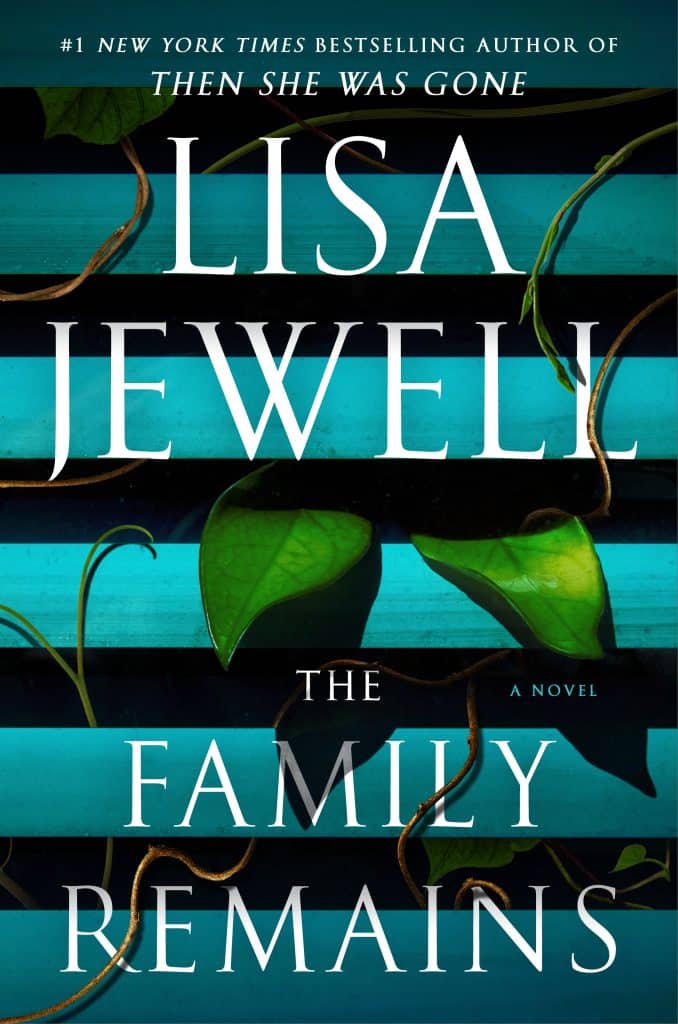 Early one morning on the shore of the Thames, DCI Samuel Owusu is called to the scene of a gruesome discovery. When Owusu sends the evidence for examination, he learns the bones are connected to a cold case that left three people dead on the kitchen floor in a Chelsea mansion thirty years ago.
Rachel Rimmer has also received a shock—news that her husband, Michael, has been found dead in the cellar of his house in France. All signs point to an intruder, and the French police need her to come urgently to answer questions about Michael and his past that she very much doesn't want to answer.
After fleeing London thirty years ago in the wake of a horrific tragedy, Lucy Lamb is finally coming home. While she settles in with her children and is just about to purchase their first-ever house, her brother takes off to find the boy from their shared past whose memory haunts their present.
As they all race to discover answers to these convoluted mysteries, they will come to find that they're connected in ways they could have never imagined.
None of This True – Published 2023 Mystery/Thriller
Celebrating her forty-fifth birthday at her local pub, popular podcaster Alix Summers crosses paths with an unassuming woman called Josie Fair. Josie, it turns out, is also celebrating her forty-fifth birthday. They are, in fact, birthday twins.
A few days later, Alix and Josie bump into each other again, this time outside Alix's children's school. Josie has been listening to Alix's podcasts and thinks she might be an interesting subject for her series. She is, she tells Alix, on the cusp of great changes in her life.
Josie's life appears to be strange and complicated, and although Alix finds her unsettling, she can't quite resist the temptation to keep making the podcast. Slowly she starts to realise that Josie has been hiding some very dark secrets, and before she knows it, Josie has inveigled her way into Alix's life—and into her home.
But, as quickly as she arrived, Josie disappears. Only then does Alix discover that Josie has left a terrible and terrifying legacy in her wake, and that Alix has become the subject of her own true crime podcast, with her life and her family's lives under mortal threat.
Who is Josie Fair? And what has she done?
Download your free printable reading list of all Lisa Jewell's books!