Iconic Hollywood Celebrity Marion Davies is who we are exploring on this months edition of Where History Meets Mystery by Author Kari Bovée!
>> Listen to Flash briefing HERE. <<
It's not uncommon for authors of historical fiction to fall down a deep rabbit hole while doing research for a novel. When looking into one particular event, or phenomena, or person, we often discover other interesting facts or stories surrounding that subject that are equally fascinating and it's easy to get off track—or better yet, become inspired. And, in that case, our stories can go in a direction we never imagined.
What I quickly realized in my deep dive into the Ziegfeld Follies for my Grace Michelle Mystery series was how many iconic Hollywood celebrities got their start with the man who was once known as the most famous man on Broadway, Florenz Ziegfeld, Jr.
Marion Davies
One such celebrity of the early nineteen-teens was the charming Marion Davies, and a chapter from the story of her life served as inspiration for my novel, Grace in Hollywood, the second book in the Grace Michelle mystery series.
Most famously known as William Randolph Hearst's mistress, Marion Davies deserves credit in her own right as an actress, film producer, screenwriter and philanthropist.
In 1916, Florenz Ziegfeld, Jr. signed Marion on as a featured player in his popular Ziegfeld Follies. That same year, she also made her screen debut modeling gowns made by Lady Duff Gordon in a fashion newsreel.
The following year, she appeared in her first feature film, Runaway Romany, directed by her brother-in-law, Broadway producer George Lederer. Marion Davies not only contributed as the lead actress, she also wrote the screenplay.
Then she starred in two films—The Burden of Proof and Cecilia of the Pink Roses. Playing light comic roles, she became a popular film personality, appearing in lead roles alongside major male stars. She earned a lot of money and spent much of it helping family and friends.
She soon caught the eye of newspaper tycoon William Randolph Hearst and took on the new role of "mistress." Hearst, highly supportive of her film vocation, founded Cosmopolitan Pictures to produce her films. He also took over the management of her career.
While Hearst kept his wife at bay, Marion filled the void as friend, lover, and hostess of Hearst's lavish parties for the Hollywood elite held at Hearst Castle in San Simeon, California, and also aboard his luxury yacht, Oneida.
Linked with Hearst's famous name and lifestyle, Marion's name would also be linked to scandal when the famous Hollywood film producer, Thomas Ince, died. In November 1924, Marion was hosting a weekend party on the Oneida. It had been rumored around town that Marion had fallen victim to the charms of playboy and known philanderer Charlie Chaplin, who was also a guest aboard the yacht that fated weekend. One story has it that Hearst, jealous of Chaplin, took a gun and fired it into what he thought was Chaplin's cabin. Instead, it was Thomas Ince who got the bullet. There has never been any evidence to support that story.
Ince's autopsy showed that he suffered an attack of acute indigestion and the cause of death was actually a heart attack. But, people love to gossip. Especially about a wealthy business tycoon and his mistress.
Marion stayed with Hearst until his death in 1951. Eleven weeks and one day later, she married Horace Brown, but the marriage didn't last. In her later years, Davies devoted herself to charity work. In 1952, she donated nearly two million dollars to establish a children's clinic at UCLA, which was named for her.
In Grace in Hollywood, the second book of the series, a famous movie director meets his demise at a lavish Hollywood party, and a teen that Grace is fostering is accused of the crime. Will she be able to save her young friend from the gallows? You can find out by ordering Grace in Hollywood here.
Have you ever watched one of Marion Davies films?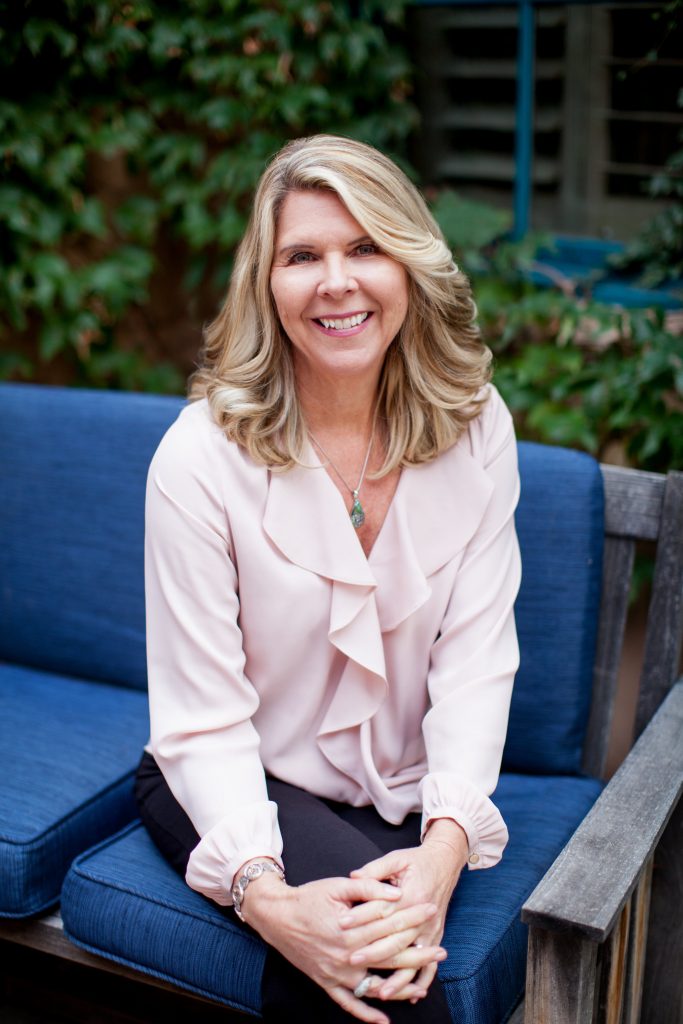 Author
Kari Bovée
When she's not on a horse, or walking along the beautiful cottonwood-laden acequias of Corrales, New Mexico; or basking on white sand beaches under the Big Island Hawaiian sun, Kari Bovée is escaping into the past—scheming murder and mayhem for her characters both real and imagined, and helping them to find order in the chaos of her action-packed novels. Bovée writes the award-winning Annie Oakley Mystery Series and the Grace Michelle Mystery Series, and has more ideas than time for many, many more.