A Blast From The Past with Author Anita Dickason
"Viciously attacked. Framed for murder. Turning thirty."
"Laramie Harper Thompson is having a horrible weekend. Strangers viciously attack her, she finds a dead body, and the police arrest her for murder. The worst thing, though? She is turning thirty."
What an intriguing teaser. I'm always On The Hunt to find new books to add to my list of favorite reads. My latest discovery was due to an unexpected blast from my past.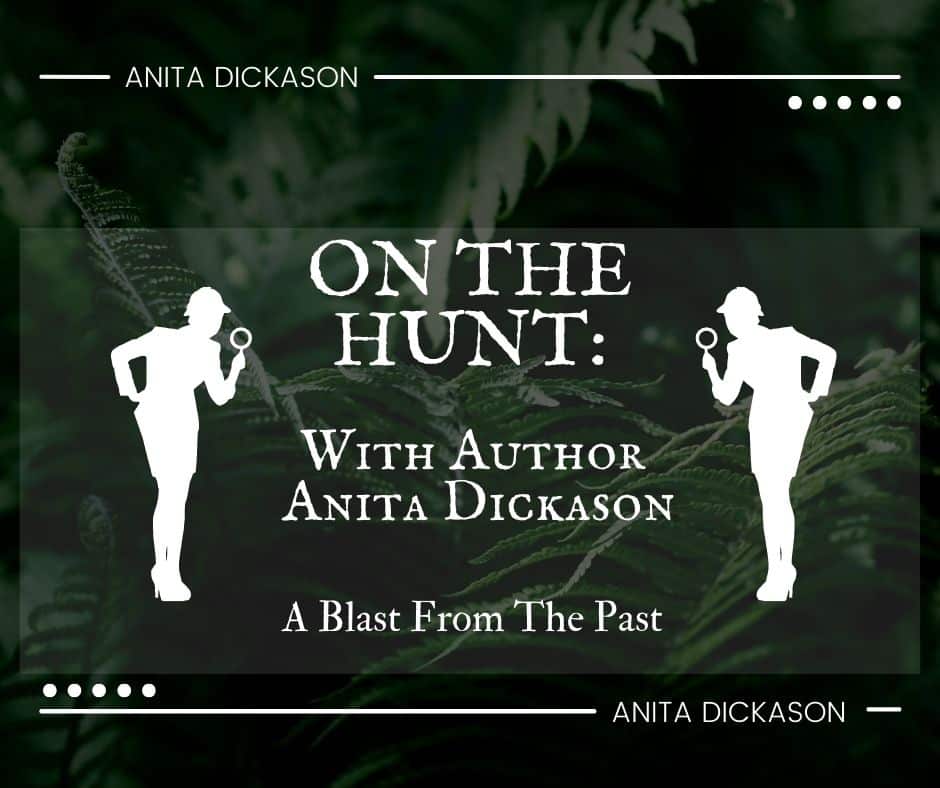 It started when I received an email from a fellow Dallas police officer who, like me, had turned to writing novels in her retirement. What fun to connect with someone that I had worked with years ago. Even more so when I learned Jamie Keough and her husband Paul, another Dallas officer, had moved to Ireland.
Wow, living in Ireland. How exciting. Along with books, I have had a lifelong love affair with the myths and legends of the Irish. What a rich history. The October article for my On The Hunt column dealt with an ancient Irish myth about the origins of the Jack O' Lantern.
Jamie and I began trading emails, comparing our writing experiences and how our police background played into our plots and characters. When she mentioned her first novel, and the title, Dying in Dallas, I couldn't wait to read it. I discovered a spellbinding blend of realism and urban fantasy. 
I have a few books that qualify as page-turners, and this is one. Considering werewolves and vampires aren't in my wheelhouse of genres I typically read, it says something when it's a book I couldn't put down. I stayed up until the wee hours of the morning to finish it.
The characters and plot effortlessly flow, sucking, no pun intended, the reader into the story. This is one I highly recommend.
"When young widow Laramie takes a break from renovating her Victorian home to celebrate her birthday, she just wants to live a little. But when she becomes an unwitting pawn in the hunt for a centuries-old relic, she gets more action than she bargained for.
With only seventy-two hours before The Change is complete, Laramie must prove her innocence and find the vampire who turned her so the process can be reversed. She wants to trust Van, but he comes from a long line of vampire hunters, and he seems to know a lot more about what's going on than he is willing to share. Is he there to help her, or to put a stake in her heart if she can't stop The Change?
Find it on: Goodreads ~ Amazon ~ BookBub
Getting to know the Author, J.C. Keough
Until next time, take care and stay safe.
Anita Dickason