Breaking the Rules with Older Characters
A rather racy article—Am I allowed to talk about this?
I'm gonna.
Ah, grandma…that sweet, white-haired, apron wearing, cookie baking, good-hearted woman. Nowadays? Not so much. When a television or movie director is casting for the role of a grandmother, who does he have to choose from? Let's see: Goldie Hawn, Jane Fonda, Meryl Streep, Jamie Lee Curtis, and then there was Betty White. I could continue the list, except none would fit the vision of grandma we've been fed in storybooks for the past, well…forever. The Esther Walton version of grandma is long gone and forgotten. Maybe. Pick up any cozy mystery and the old-fashioned granny is still very much alive and well. Sure, she may be a feisty old bird who solves mysteries, yet there are lines cozy mystery writers don't step over. Especially with dear old grandma. In case you're not aware of the rules, let me review a few…
First: no bloody crimes scenes. Suites me just fine. I've written plenty of those when I penned my black ops, military romantic suspense series, First Force. Don't miss that at all. I'd much rather live and write in the escapist, fluffy world of cozy mysteries.
Second: no bad language. You won't find the F-bomb in any of my cozies. I promise.
Third: no sexual content. None. Nada. Don't do it.
Hey, these are supposed to be books you can pass off to your Auntie Hazel or your mother-in-law—two people you can't begin to imagine, and so therefore, you're almost certain have never had sex.
Uh, oh. I think I might be in a little trouble. That's okay, I'm used to it. However, let's examine the evidence to see if this cozy mystery, clean reads writer broke harden-and-fast rule number three…
Currently, I'm in the process of writing the fourth book from the Owl's Nest Mysteries, A Felonious Finale. Mind you, I've only finished chapter one and I have already strongly suggested, no not suggested, I straight-up let the reader know Winnie, a seventy-four-year-old, unmarried, gritty Irish woman's sexual encounter with a boyfriend had been interrupted by Alexa Owl and Detective Bobby Starr.
In my defense, it's a great scene, and it starts the story off with a humorous kick, and that hook we writers are always looking for.
Oh, and I used the word Viagra. Is that a bad thing? Am I allowed to mention such pharmaceuticals in a cozy? Hmm.
Concerned that cozy mystery readers would be offended by the word, Viagra, and possibly Winnie's extracurricular activities, I sent the chapter off to several of my beta readers. One beta reader had to go over the chapter a second time, then said, no, I think you're good. Another laughed and claimed it was a great chapter and I shouldn't worry about such things, she's read worse scenes in other cozies. I had to wonder which ones.
Fact is, when we write suggestive scenes, it is not elderly characters who are usually involved. We tend to use sexy young things. This got me to wondering, is it because we don't consider older characters nor people sexy? Well, okay, at seventy-six, Goldie Hawn is still pretty sexy. Truth be told, nobody wants to think about their mom or their grandmother in an intimate situation, and when it is mentioned, usually by them, the reaction is almost always an eye-popping gasp, followed by the inability to exhale or speak, other than to make some kind of wheezing noise. Trust me, even Esther Walton had sex—it just wasn't part of the show.
While I make every attempt to walk that very stringent cozy mystery line, I don't believe my readers will be surprised by Winnie's late-night romp. From the start, I have not presented her as a sweet little old lady. No way. Winnie has been hailed a favorite character, review after review. She has made no bones about never getting married because she was an intrepid spirit who liked to throw her inhibitions to the wind and play the field. If my readers are caught off guard, they haven't been paying attention.
In the title of this post, I promised a "racy article". Didn't think it was all that racy? Good. In that case, you probably won't consider A Felonious Finale all that racy either, but it'll be a minute. A Felonious Finale is slated for a spring release. Hope you'll join the fun.
Always Remember: Be a Fearless Writer! @CSMcDonald7 @MysteryRCrew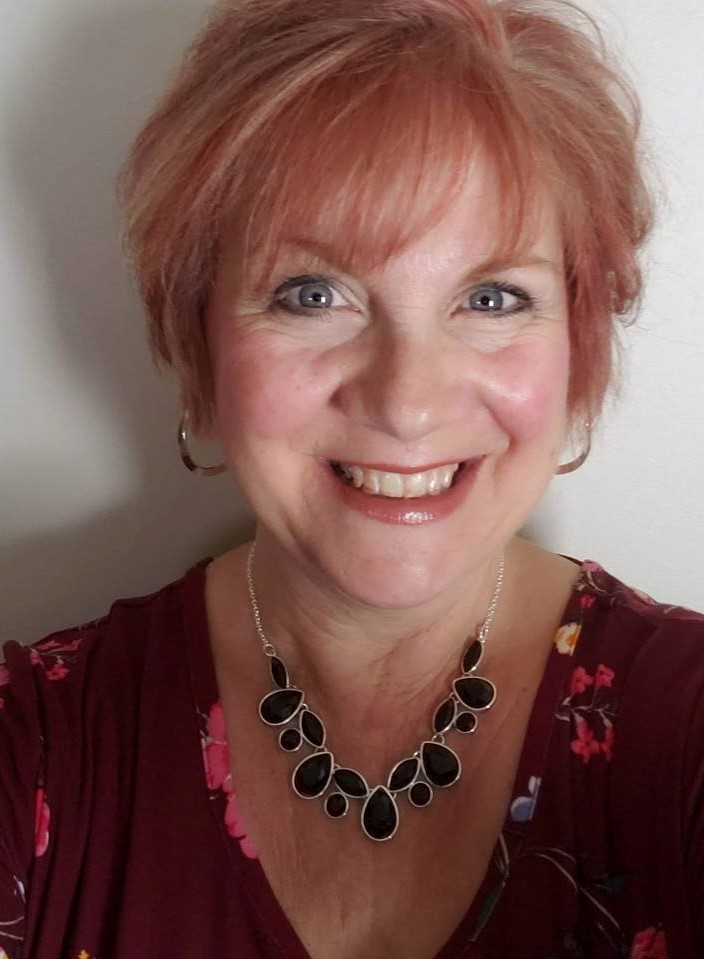 CS McDonald
For twenty-six years C.S. McDonald's life whirled around a song and a dance. She was a professional dancer and choreographer. During that time she choreographed many musicals and an opera for the Pittsburgh Savoyards. In 2011 she retired from her dance career to write. Under her real name, Cindy McDonald, writes murder-suspense and romantic suspense novels. In 2014 she added the pen name, C.S. McDonald, to write children's books for her grandchildren. Now she adds the Fiona Quinn Mysteries to that expansion. She decided to write the cozy mystery series for her young granddaughters.

Ms. McDonald resides on her Thoroughbred farm known as Fly by Night Stables near Pittsburgh, Pennsylvania with her husband, Bill, and her Cocker Spaniel, Allister.