Here's a list of 12 books we're looking forward to reading this fall —and why we're looking forward to them! Fall and Winter seem to be the best time to curl up with a book and your favorite hot beverage, or at least that seems to be the general consensuses on social media. But you'll catch us reading books all year round regardless of the weather outside. For a link to all these book see our Goodreads list for easy TBR adding & to vote for your favorites! Without further ado here's our list; listed alphabetical order:
1. Dangerous Beauty
Title: Dangerous Beauty
Author: Melissa Koslin
Genre: Thriller, Suspense, Romance
Synopsis:
Liliana Vela hates the term victim. She's not a victim, she's a fighter. Stubborn and strong with a quiet elegance, she's determined to take back her life after escaping the clutches of human traffickers in her poor Mexican village. But she can't stay safely over the border in America–unless the man who aided in her rescue is serious about his unconventional proposal to marry her.
Meric Toledan was just stopping at a service station for a bottle of water. Assessing the situation, he steps in to rescue Liliana from traffickers. If he can keep his secrets at bay, his wealth and position afford him many resources to help her. But the mysterious buyer who funded her capture will not sit idly by while his prize is stolen from him.
Melissa Koslin throws you right into the middle of the action in this high-stakes thriller that poses the question: What is the price of freedom?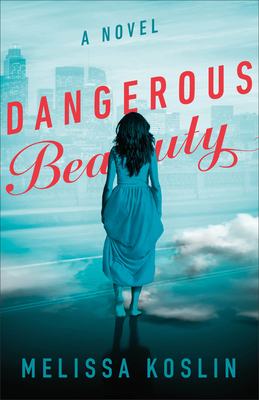 Why We Think You'll Like It:
Aside from the eye catching cover, Melissa Koslin brings adventure and intrigue with life-like applications to the forefront of some dangerous situations.
2. Deep Blue Murder
Title: Deep Blue Murder
Author: C.S. McDonald
Series: A Fiona Quinn Mystery #11
Genre: Cozy Mystery
Synopsis:
Fiona is delighted when her new mother-in-law, Rita Landry, invites her and Nathan to a private island in the Bahamas, owned by a US ambassador. Sun, sandy beaches, and romantic, tangerine sunsets await the newlyweds, but for Rita and her executive assistant, Hal Underwood, the trip to Deep Blue Isle is a working vacation. Ambassador Taslow has summoned them to the island to discuss a scandal he has fallen victim to. However, when the Landry's and Hal arrive, they find less than welcoming circumstances: no internet or Wi-Fi, mischievous monkeys, a dangerous tenant, and then there's that pesky dead body.
A storm is brewing on Deep Blue Isle, and it has nothing to do with wind and rain.
Why We Think You'll Like It:
With a trip to the Bahamas, a Murder, and mischievous monkey's, what's not to look forward to?
3. Cross The Line
Title: Cross The Line
Author: C.C. Warrens
Series: A Holly Novel #4
Genre: Mystery, Suspense, Private Investigation
Synopsis:
An unexpected, late-night visitor.
And a missing teenage girl.

Holly's quiet evening at the investigative agency takes a curious turn when a frantic woman shows up on the doorstep after closing with a tale about a missing prostitute.

With JGH Investigations in financial distress, and a client who can't afford their services, Holly decides to tackle this investigation on her own time. She soon learns, however, that this missing girl isn't just missing—she's been taken. Holly's questions dredge up more danger than answers, and if she's not careful, she might disappear just like the girl she's trying to find, the girl some people believe is already dead.

Determined to keep Holly safe, Jordan joins the investigation, and together, they wade through a world of prostitution, wealth, and lies in search of the truth. But the truth is hard to find, when even the witnesses have secrets.
Why We Think You'll Like It:
With twists and turns on every page, a missing person, and relevant world challenges. This story is sure to capture the imagination.
4. Marple: Twelve New Mysteries
Title: Marple: Twelve New Mysteries
Authors: Naomi Alderman, Leigh Bardugo, Alyssa Cole, Lucy Foley, Elly Griffiths, Natalie Haynes, Jean Kwok, Val McDermid, Karen M. McManus, Dreda Say Mitchell, Kate Mosse, Ruth Ware
Genre: Mystery, Amateur Sleuth
Where To Find It: Goodreads, BookBub, Amazon
Synopsis:
Agatha Christie's legendary sleuth, Jane Marple, returns to solve twelve baffling cases in this brand-new collection, penned by a host of acclaimed authors skilled in the fine art of mystery and murder
One doesn't stop at one murder…
Jane Marple is an elderly lady from St Mary Mead who possesses an uncanny knack for solving even the most perplexing puzzles. Now, for the first time in 45 years, Agatha Christie's beloved character returns to the page for a globe-trotting tour of crime and detection.
Join Marple as she travels through her sleepy English village and around the world. In St Mary Mead, a Christmas dinner is interrupted by unexpected guests; the Broadway stage in New York City is set for a dangerous improvisation; bad omens surround an untimely death aboard a cruise ship to Hong Kong; and a bestselling writer on holiday in Italy is caught in a nefarious plot. These and other crimes committed in the name of love, jealousy, blackmail, and revenge are ones that only the indomitable Jane Marple can solve.
Bringing a fresh twist to the hallmarks of a classic Agatha Christie mystery, these twelve esteemed writers have captured the sharp wit, unique voice, and droll ingenuity of the deceptively demure detective. A triumphant celebration of Christie's legacy and essential reading for crime lovers, Marple is a timely reminder why Jane Marple remains one of the most famous detectives of all time.
Why We Think You'll Like It:
As the reigning mother of mystery Agatha Christie's legendary sleuth, Jane Marple, returns! The nostalgia of that beloved character returns in the voice of some of the mystery genres finest voices.
5. Roast Date
Title: Roast Date
Author: Heather Day Gilbert
Series: The Barks & Beans Café Mystery Series #7
Genre: Cozy Mystery
Synopsis: Welcome to the Barks & Beans Cafe, a quaint place where folks pet shelter dogs while enjoying a cup of java…and where murder sometimes pays a visit.

After much cajoling, Macy gives in to her neighbor, Vera, and agrees to come to her book club's Christmas party so she can share about the cafe. While public speaking isn't Macy's thing, she wants to brighten Vera's lonely holiday season…and she can sell a little house blend on the side.

When a lively book discussion spirals into a public roast of the mayor—who happens to be sitting in their midst—things get uncomfortable. Soon afterward, the mayor shows up dead in Vera's bathroom, and no amount of gingerbread cookies or eggnog can restore Vera to the club's good graces. 'Tis the season for Macy to find the murderer, or else Vera might be taking a long winter's nap in a jail cell.

Join siblings Macy and Bo Hatfield as they sniff out crimes in their hometown…with plenty of dogs along for the ride! The Barks & Beans Cafe cozy mystery series features a small town, an amateur sleuth, and no swearing or graphic scenes.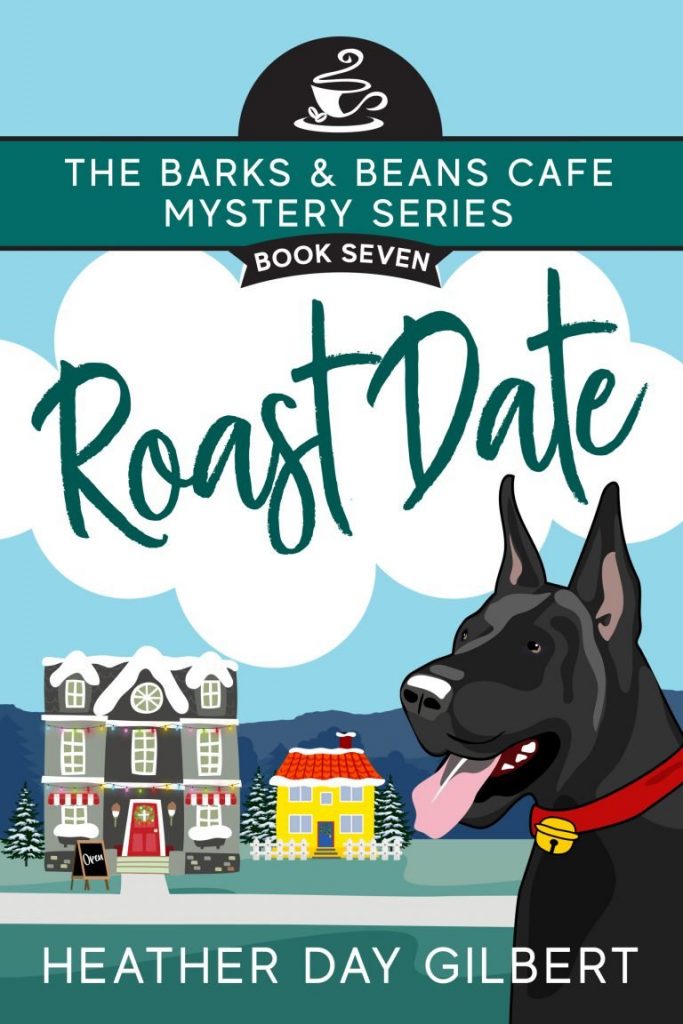 Why We Think You'll Like It:
A huge fans of Dogs, Coffee, and Mysteries. This book just screams READ ME!
6. Small Game
Title: Small Game
Author: Blair Braverman
Genre: Thriller, Suspense, Survival
Synopsis:
A gripping debut novel about a survival reality show gone wrong that leaves a group of strangers stranded in the northern wilds
Four strangers and six weeks: this is all that separates Mara from one life-changing payday. She was surprised when reality TV producers came knocking at Primal Instinct—the survival school where she teaches rich clients not to die during a night outdoors—and even more shocked to be cast in their new show, Civilization. Now she just has to live off the land with her fellow survivors for long enough to get the prize money.
Whisked by helicopter to an undisclosed location, Mara meets her teammates: The grizzled outdoorsman. The Eagle Scout. The white-collar professional. And Ashley, the beautiful but inexperienced one who just wants to be famous. Mara's unusual, rugged childhood has prepared her for the discomforts and hard work ahead. But trusting her fellow survivors? Not part of Mara's skill set.
When the cast wakes one morning to find something has gone horribly wrong, fear ripples through the group. Are the producers giving them an extra challenge? Or are they wrapped up in something more dangerous? Soon Mara and the others face terrifying decisions as "survival" becomes more than a game.
A provocative exploration of the comforts, rituals, and connections we depend upon, Small Game is a gripping page-turner and a poignant story about finding the courage to build a new life from the ground up.
Why We Think You'll Like It:
Apart from the eye catching cover and intriguing synopsis, Braverman is a debut fiction novelist with an amazing memoir out already from HarperCollins telling her story of flat-out bravery. (Click here to see it)
7. Targeted
Title: Targeted
Authors: Lynette Eason, Lynn H. Blackburn, Natalie Walters
Genre: Anthology, Suspense, Thriller, Mystery
Synopsis:
Get ready for triple the excitement, intrigue, and romance with three heart-stopping stories from your favorite romantic suspense authors!

In On the Run, Lynette Eason introduces you to IT Specialist Daria Nevsky, a highly skilled FBI agent with the ability to hack any computer. She must go on the run to find out who wants her dead–and Dr. Ryker Donahue refuses to let her do it alone.

In Deadly Objective, Lynn H. Blackburn throws physical therapist Emily Dixon and Secret Service Agent Liam Harper into an impossible situation. They don't know why the vice president's son seems to be in the crosshairs of a killer, but they'll sacrifice anything to keep him safe.

In Caught in the Crosshairs, Natalie Walters pits former Army PSYOPS officer Ari Blackman against his colleague, CIA officer Claudia Gallegos, when Claudia is implicated in the murder of a Saudi prince. Can he prevent a coup that would put America at risk?
Why We Think You'll Like It:
Joining together, three of the best clean suspense fiction authors have come together writing danger, twists, and murder…Oh and did we mention a hint of romance too?
8. The Devil's Blaze
Title: The Devil's Blaze
Author: Robert Harris
Genre: Historical Fiction (WWII), Mystery, Suspense, Thriller
Synopsis:
Set in London during World War II, a thrilling murder mystery where the world's greatest detective must uncover the truth behind a seemingly impossible series of high-profile assassinations.

London, 1943.

Across the city, prominent figures in science and the military are bursting into flame and being incinerated. Convinced that the Germans have deployed a new terror weapon, a desperate government turns to the one man who can track down the source of this dreadful menace—Sherlock Holmes.

The quest for a solution drives Holmes into an uneasy alliance with the country's most brilliant scientific genius, Professor James Moriarty. Only Sherlock Holmes knows the truth that behind his façade of respectability, Moriarty is the mastermind behind a vast criminal empire.

As they together pursue the trail of incendiary murders, Holmes is quite sure that Moriarty is playing a double-game—and that there lies ahead a duel to the death from which they will not both survive.
Why We Think You'll Like It:
For the history buffs and Sherlock Holmes fans comes a new mystery to be intrigued by!
9. The Enigma of Room 622
Title: The Enigma of Room 622
Author: Joël Dicker
Genre: Mystery, Thriller
Where To Find It: Goodreads, BookBub, Amazon
Synopsis:
A burnt-out writer's retreat at a fancy Swiss hotel is interrupted by a murder mystery in this metafictional, meticulously crafted whodunit from the New York Times bestselling author of The Truth About the Harry Quebert Affair.
A writer named Joël, Switzerland's most prominent novelist, flees to the Hôtel de Verbier, a luxury resort in the Swiss Alps. Disheartened over a recent breakup and his longtime publisher's death, Joël hopes to rest. However, his plans quickly go awry. It all starts with a seemingly innocuous detail: at the Verbier, there is no room 622.
Before long, Joël and fellow guest Scarlett uncover a long-unsolved murder that transpired in the hotel's room 622. The attendant circumstances: the succession of Switzerland's largest private bank, a mysterious counterintelligence operation called P-30, and a most disreputable sabotage of hotel hospitality. A European phenomenon, The Enigma of Room 622 is a matryoshka doll of intrigue–as precise as a Swiss watch–and Dicker's most diabolically addictive thriller yet.
Translated from the French by Robert Bononno
Why We Think You'll Like It:
Joël Dicker's Books are wildly popular with everyone who likes a good whodunit type storyline, and in this case Joël Dicker gives a nod to Agatha Christie fans.
10.The Lindbergh Nanny
Title: The Lindbergh Nanny
Author: Mariah Fredericks
Genre: True Crime, Thriller, Historical
Synopsis:
When the most famous toddler in America, Charles Lindbergh, Jr., is kidnapped from his family home in New Jersey in 1932, the case makes international headlines. Already celebrated for his flight across the Atlantic, his father, Charles, Sr., is the country's golden boy, with his wealthy, lovely wife, Anne Morrow Lindbergh, by his side. But there's someone else in their household—Betty Gow, a formerly obscure young woman, now known around the world by another name: the Lindbergh Nanny.
A Scottish immigrant deciphering the rules of her new homeland and its East Coast elite, Betty finds Colonel Lindbergh eccentric and often odd, Mrs. Lindbergh kind yet nervous, and Charlie simply a darling. Far from home and bruised from a love affair gone horribly wrong, Betty finds comfort in caring for the child, and warms to the attentions of handsome sailor Henrik, sometimes known as Red. Then, Charlie disappears.
Suddenly a suspect in the eyes of both the media and the public, Betty must find the truth about what really happened that night, in order to clear her own name—and to find justice for the child she loves.
Why We Think You'll Like It:
With a different look at a true historical crime all from the vantage point of the women at the center, we look forward to seeing how Mariah Fredericks weaves fact and fiction.
11. The Premonition at Withers Farm
Title: The Premonition At Withers Farm
Author: Jaime Jo Wright
Genre: Historical, Mystery, Suspense
Synopsis:
In 1910 Michigan, Perliett VanHilton is a self-proclaimed rural healer, leaving the local doctor, George Wasziak, convinced she practices quackery. It doesn't help that her mother, Maribeth VanHilton, is a Spiritualist who regularly offers her services to help others speak to their dearly departed. But when Perliett is targeted by a superstitious killer, she relies on both George and an intriguing newcomer for help.
In the present day, life has not developed the way Molly Wasziak dreamed. Facing depression after multiple miscarriages, Molly is adapting to her husband's purchase of a new farm. A search for a family tree pulls Molly deep into a vintage web of deceptions, made more mysterious by the disturbing shadows and sounds in the old farmhouse.
Perliett fights for her life, and Molly seeks renewed purpose for hers as she uncovers the records of the dead. Will their voices be heard, or will time silence their truths forever?
12. The Shine from a Girl in the Lake
Title: The Shine From A Girl In The Lake
Author: Richard Schwindt
Series: Magnolia Bluff Crime Chronicles #6
Genre: Psychological Thriller
Synopsis:
In Book 6 of the Magnolia Bluff Crime Chronicles, an elusive and sadistic murderer emerges to terrorize the faculty and students of Burnet College. Suspicion falls on Dr. Michael Kurelek, clinical psychologist and archer. Tormented by grief, and a secret that could destroy his academic standing, he is determined to turn the tables. Someone in Magnolia Bluff is killing without remorse, but Kurelek is now the hunter.
Why We Think You'll Like It:
A good psychological thriller just intime for the fall? Why not read it? We all need a little something to keep us on our toes.
Do you know a book we SHOULD have added to this list? Reach out please and tell us why. For a link to all these book see our Goodreads list for easy TBR adding & to vote for your favorites!