Here Comes A Mystery with Anita Dickason!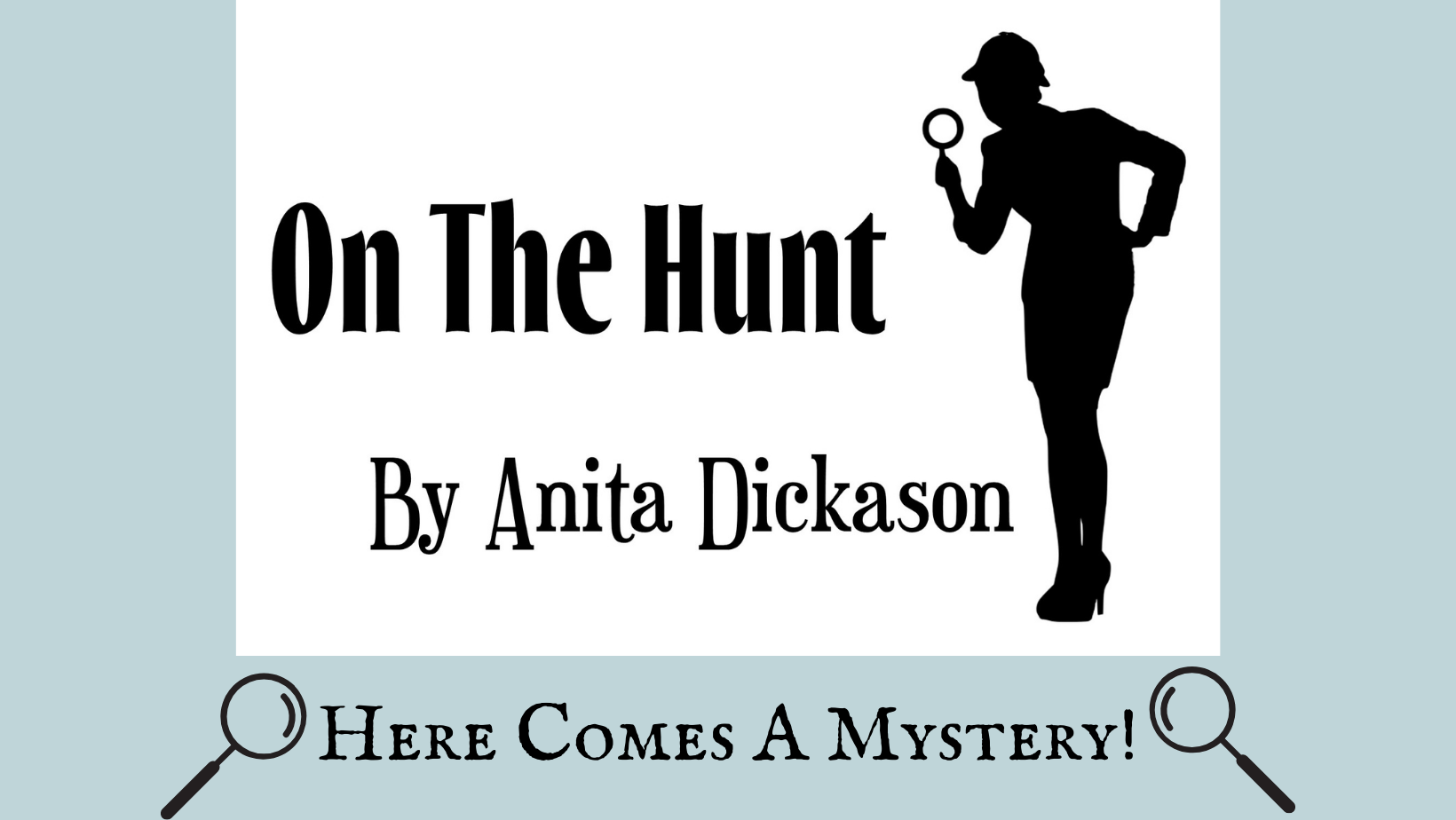 I love a good mystery. It doesn't matter if it's a well-read favorite, one I can slip into like an old, worn, but still comfortable sweatshirt, or a new book full of misdirection, twists, and turns to keep me guessing.
It wasn't until I became an author that my interest in books took a new direction. An author's world is not just about writing. It's also the connections with other authors. An unexpected benefit that proved to be a source of inspiration. What stirs and spurs someone else to write? What sparks their imagination?
My books brought me in contact with Caleb and Linda Pirtle. The title of their website, Here Comes a Mystery, was enough to hook me from the get-go. But it didn't stop there, or even after discovering intriguing new mysteries.
It was the story behind the website, the story behind their books that captivated me. I could use many words to describe Caleb and Linda. However, I believe extraordinary conveys my perception of the scintillating, award-winning duo.
"While Caleb prefers writing noir and psychological thrillers, Linda focuses her work on cozy mysteries. He finds suspense wrapped primarily in historical fiction, and she investigates the gentle side of death. Both genres can produce haunting and disturbing results whether the story takes place on the war-torn landscape of Europe or along the calm, peaceful waters of Caddo Lake, decorated with Spanish Moss in the oaks and wrapped in mystery. Their novels all have one thing in common. Nothing is ever as it seem to be." How could I not be teased and tantalized with such a striking depiction.
An English teacher at St. John, Lancaster, and Ennis High Schools and Business Communications at Navarro College in Texas, award-winning author Linda Pirtle taught the art of writing and understanding literature.
She states, "It is only natural that I would one day wind up in the literary field. I found myself infatuated with the kinds of cozy hometown mysteries produced by Agatha Christie and Diane Mott Davidson. I am fascinated with dastardly murder mysteries solved by the lady next door who relies on intuition, instinct, and deductive reasoning."
Since Agatha Christie is one of my all-time favorite authors, I felt an immediate bond with another Christie fan.
Her series, Mah Jongg Murders, Scrabbled Secrets, Deadly Dominoes and Tarot Terrors, is about the games we play and how "people bent on evil can ruin an innocent, fun game."
In 2018, Deadly Dominoes and 2019, Tarot Terrors received the Best in Texas Award for Cozy Mysteries. Other awards include a nomination for Top Female Author 2017, Author of the Month, KC Books and Music, and a Readers Favorite.
Award-winning author Caleb Pirtle III is equally as inspiring. A graduate of the University of Texas in Austin, he became the first student to win the National William Randolph Hearst Award for feature writing.
A former newspaper reporter for the Fort Worth Star-Telegram, travel editor for Southern Living Magazine, and a Dallas custom publisher's editorial director, what Caleb brings to the table is an extensive background in writing and investigative reporting.
He states, "He lives in the present but prefers the past."
Author of more than eighty books, fiction and non-fiction, many focus on World War II and the Great Depression. In addition, he's written two teleplays: Gambler V: Playing for Keeps, a mini-series for CBS television starring Kenny Rogers, Loni Anderson, Dixie Carter, and Mariska Hargitay, and The Texas Rangers, a TV movie for John Milius and TNT television. He wrote two novels based on the Gambler series: Dead Man's Hand and Jokers Are Wild, and the screenplay for one motion picture, Hot Wire, starring George Kennedy, Strother Martin, and John Terry.
Caleb recently shared his perception of real crime vs. fictional crime with me. One I found to be, as the saying goes, "spot on."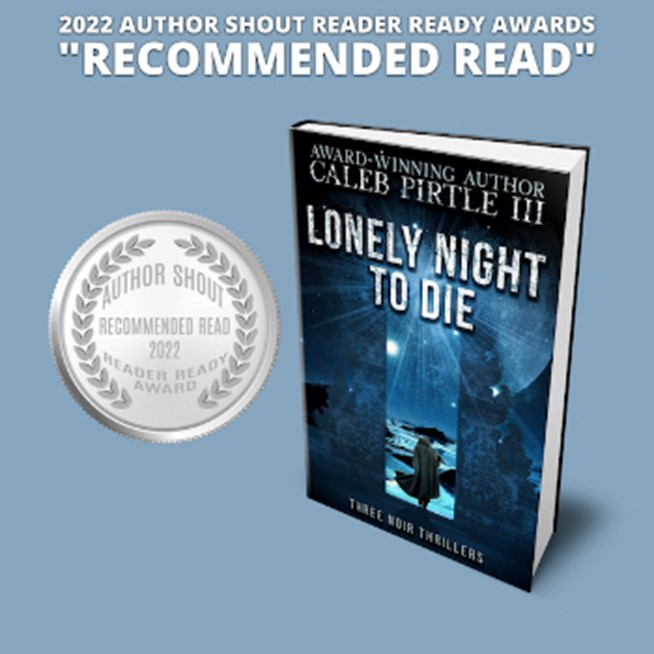 "Other than the murder or the burglary or the theft or the kidnapping, etc., it's all fiction. Back when I worked the police beat for the Star-Telegram, I would go out on a homicide, and the only true fact I had was the dead man in the middle of the street. I would talk to a dozen witnesses and walk away with a dozen different accounts of the shooting. Everyone saw it differently and usually heard a different number of gunshots. The shooter was tall or short, young or old, bald-headed or wavy brown hair, walking, or driving a getaway car.
My dilemma? Which one of the fictional accounts would I include in my story? We write fictional crime from our perspective and real crime from the perceptions of others."
What I found truly remarkable was Caleb and Linda Pirtle's love of writing didn't stop with their own books. Here Comes a Mystery also has another mission, to find and showcase the works of other authors.
As Caleb and Linda so succinctly put it: "Here Comes A Mystery is our slogan and our theme. And we do love a good mystery, whether it's cozy, intrigue, police procedural, noir, or thriller. But then again, we believe every mystery has a romance, and every romance has a mystery, and you can find the seed of a good mystery hidden away in every fantasy, western, or science fiction story you read. That's what makes reading such fine entertainment. We're not quite sure what happened last, and we certainly don't know what will happen next. So we turn another page."
As members of the Underground Authors, Caleb and Linda Pirtle's current project is another exciting page-turner. The Magnolia Bluff Crime Chronicles is a series of ten mysteries set in the fictional Texas Hill Country town of Magnolia Bluff. Each month, starting in April/2022, a novel will be released. Caleb's Eulogy in Black and White will be published in May. Linda's The Dewey Decimal Dilemma is scheduled for September.
Both are on my must-read list. If you love a good mystery, ones that will keep you enthralled to the last page, then visit Caleb and Linda Pirtle's website.
Purchase:        Linda Pirtle    Caleb Pirtle
If you have a question or comment, please let me know. I'm always "On The Hunt" for ideas, authors, books, just about anything that is bookish.
To learn more, please subscribe to my newsletter, Book Chatter & More. Subscribers receive a free download of my paranormal suspense, The Foretelling. My way of saying thank you.
Until next time, take care and stay safe.
Anita Dickason is a retired police officer with a total of twenty-seven years of law enforcement experience, twenty-two with Dallas PD. She served as a patrol officer, undercover narcotics officer, advanced accident investigator, tactical officer, and first female sniper on the Dallas SWAT team.