The Mystery Shift
Several months ago, I had one of my crazy urges. The kind that can turn into a total calamity, and you wonder, whatever was I thinking? Or, if you're lucky, you think, why didn't I do this before?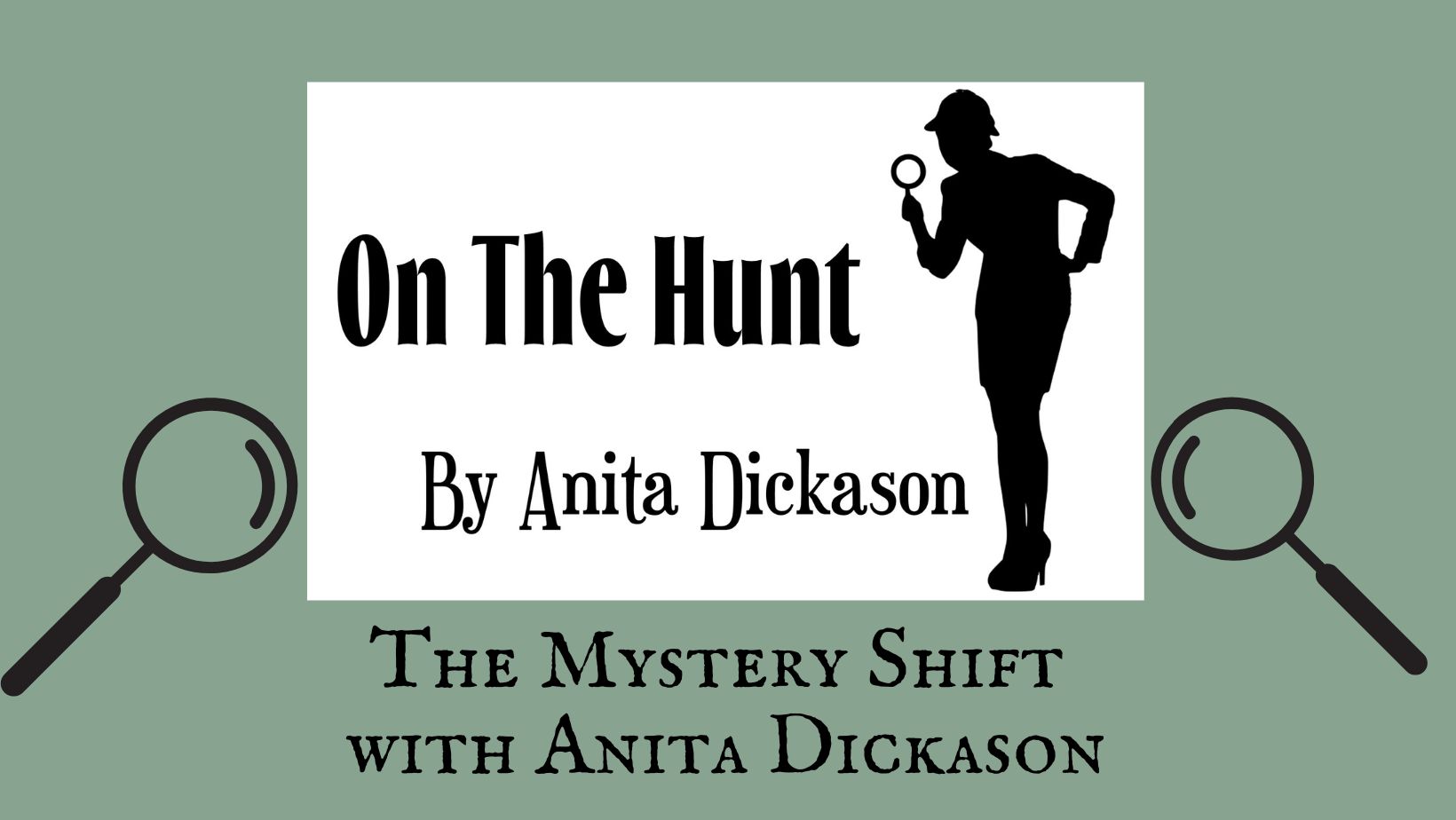 I've written six fictional books, crime thrillers and one paranormal suspense. The mystery in each novel focused on the crime and how the cops solved the case. All the while averting disaster and murder. This was my comfort zone, writing about what I know, cops and crime.
Then, what do I do? I decided to shift gears and write a new series bordering on a cozy mystery. On the surface, it didn't seem too difficult. After all, a plot is a plot. How hard could it be? However, the reality was significantly different, as I soon found out.
It all started during a conversation with a friend about poker chips a year or so ago. Yes, poker chips. Not a biggie topic you'd think would spark a new mystery series. But as an author, I've learned a new mystery plot can be found just about anywhere. 
(Poker chips image courtesy of Edward Hertel)
The RM poker chips were discovered during the renovation of the Top O' Hill Terrace, a popular restaurant turned gambling casino in the 1940s in Arlington, Texas. An infamous gangster, Benny Binion, head of the Dallas gambling syndicate, had set up shop in the restaurant's basement. He had secret rooms to hide the gambling equipment and tunnels for a quick getaway in the event the place was raided by the feds. I became fascinated by Binion's story and his wild west approach to running his syndicate. After killing a man cowboy-style, he acquired the nickname "Cowboy." 
For months, I mulled over the poker chips and Binion. What kind of modern-day mystery could I weave around them. It didn't take long to realize that the story rapidly taking root in my mind wasn't my typical crime thriller. 
In my first six books, my lead characters are all cops—police chief, U.S. Marshal, Special Ranger, Interpol agent, FBI agents, sheriff, deputy sheriff, homicide detectives, and private investigators. Now, I was about to embark on writing a novel where cops were regulated to minor bit parts. Oh, yes, my writing insanity knew no bounds as I definitely moved out of my comfort zone.
To write this mystery, though, I had to take a different approach, changing my focus from the crime to the characters. How did the mystery affect them? My characters had to be believable, while pulling the reader into the mystery and danger. No pressure there. 
The story, with only a couple of exceptions, is told from one point of view. Another dramatic change from my crime thrillers. The plot swirls around Tori Winters, a hospice nurse. When someone helps one of Tori patients into the grave, she becomes the star witness in a murder trial. Only to find her life is on the line. On the run from a killer, her world is about to change in ways she could never imagine.
The other tricky part was setting up the series. The characters would be moving forward into the next book. Not an easy task. Up to this point, I had written standalone novels. Anyway, suffice it to say, writing a cozy-style mystery series became an exciting and fun challenge.
After publishing the book, I waited on pins and needles. I had taken a chance. Was this about to become a disaster or success? The test was what the readers had to say.
"The cozy mystery may not be Dickason's usual genre, but she has written a bang-up good story here. The characters are people you love, hate, or love to hate."
"Author Anita Dickason has perfected the keep-looking-over-your-shoulder trope in this well-written, underdog adventure."
"The pacing in this story is off the charts!"
"The build to the main climax is paced very well. Actually, I'll go on the record and say this is one of the best climaxes I've ever read!"
"I do love when an author can throw a surprise my way and I should have known better than to leap to conclusions with an author like Anita."
"This unpredictable story is filled with complex interesting and quirky characters. I love Tori Winters and hope to read more about her."
"If you enjoy stories with family secrets, spooky noises in the middle of the night, a few close calls, and a surprising ending – then grab a copy of Deadly Keepsakes. You will probably wind up reading it in one sitting – just as I did."
"The author did a fabulous job of unfolding this story from the first inciting incident to the last page."
"Anita Dickason created a edge-of-your-seat mystery that I literally devoured in a day and a half!"
These are just a few of the accolades Deadly Keepsakes is receiving. To say I am ecstatic would be an understatement. My gamble paid off.
I hope you will buy a copy of Deadly Keepsakes and judge for yourself what the hoopla is all about. As for the series, I have already started on the second book. Another mystery lies ahead. 
Did the house give up all its secrets? Stay tuned.
If you have a question or comment, please let me know. I'm always "On The Hunt" for ideas, authors, books, and anything bookish.
Please subscribe to my newsletter, Book Chatter & More, to learn more. Subscribers receive a free download of my paranormal suspense, The Foretelling. My way of saying thank you.
Until next time, take care and stay safe.
Anita Dickason
Anita Dickason is a retired police officer with a total of twenty-seven years of law enforcement experience, twenty-two with Dallas PD. She served as a patrol officer, undercover narcotics officer, advanced accident investigator, tactical officer, and first female sniper on the Dallas SWAT team.