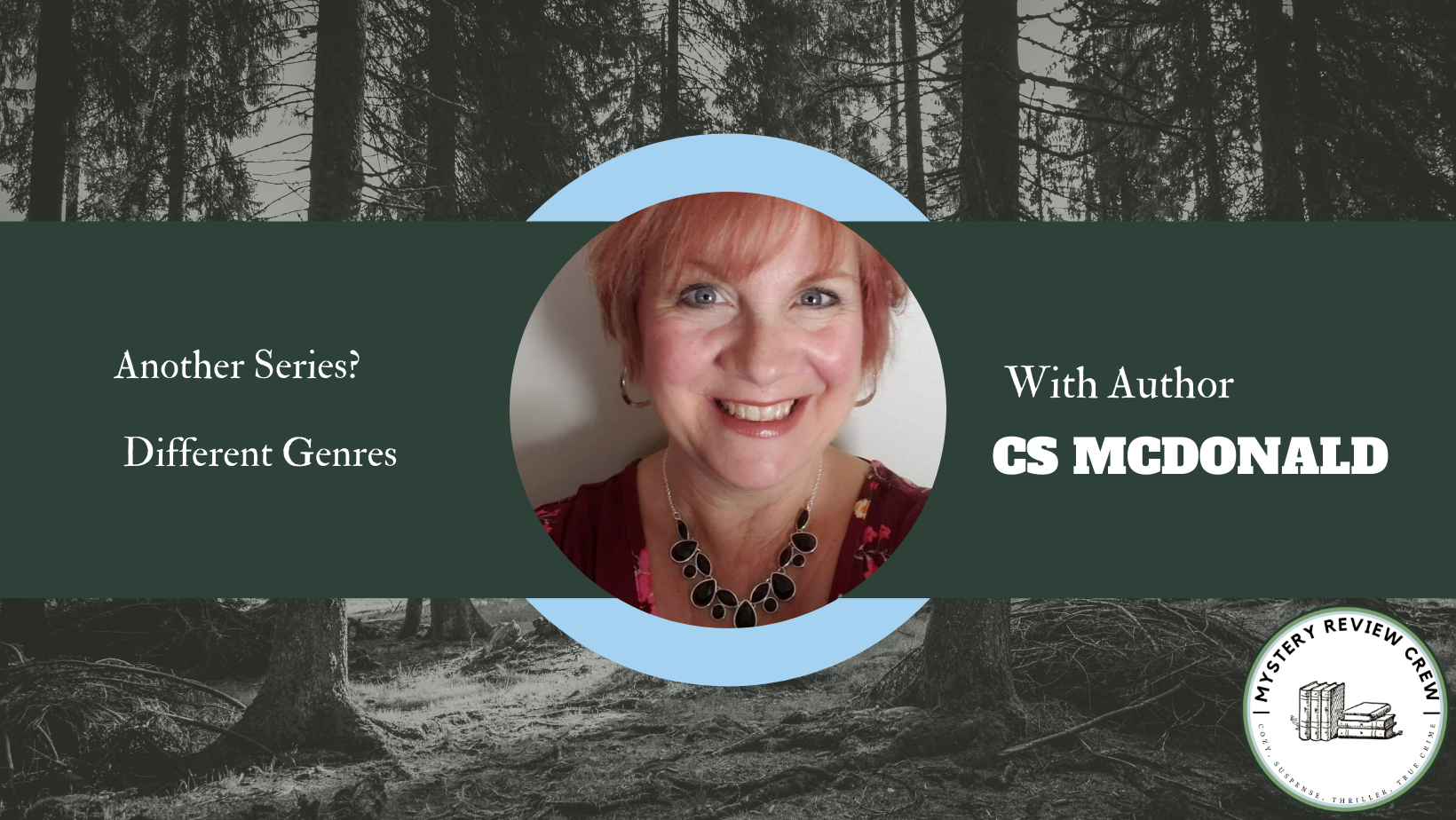 Well, I've gone and done it. I've written yet another series. What was I thinking? Wasn't it hard enough keeping up with the series' I was already writing? Since 2011, I've published five murder suspense novels, five romantic suspense novels, ten Fiona Quinn Mysteries, two Owl's Nest Mysteries, four short stories, and three children's books. Whew! If that doesn't keep one handcuffed to the laptop, I don't know what does.
When I started publishing books in 2011 it was pretty easy. I had one series, the Unbridled Series. I didn't start out writing a book series—it was supposed to be a television series, and at one point, Hollywood script runners were interested in the stories. Let's face it, there's nothing on TV wrapped around Thoroughbred racing steeped in murder suspense and smokin' hot romance. Oh, and cowboys—don't forget the sexy, modern-day cowboys! I still believe it would've been a hit, but long story short, it simply wasn't to be. I started turning the tele scripts into manuscripts and voila! The Unbridled Series debuted on Amazon. There are five books in the series.
Another Series: Romantic Suspense
In 2013 I turned my sights to romantic suspense. I started writing the First Force Series, a black ops romantic suspense series. Now, things started getting a bit sticky. Now, I was writing two books at one time. I know, there's probably many authors out there who do that, but I prefer to focus on one thing. Unfortunately for Unbridled, the hot operatives from First Force were getting more of my focus than the Thoroughbreds or the West boys. I also upped the ante on the adult content. No, First Force is not an erotica series; however, there is adult content within the stories. Currently, there are five books in the First Force Series.
Hokay…so why did I decide to complicate matters by not only adding another series, but switching genres too? Oh, yeah, and I added a pen name, C.S. McDonald. Pretty snappy! The addition of the pen name was not a whim on my part. I felt the need to separate the romance books from the new genres I had added to my repertoire—children's books and cozy mysteries. That's right, these genres were a complete turnaround from what I had been writing.
When I was a professional dancer, I taught ballet, jazz, tap, and pointe all evening, so switching gears isn't anything new for me. That said, when I'd finished writing a First Force story for the day and I'd move on to a Fiona Quinn Cozy Mystery, I needed to be super careful! In First Force, Jack and Rayne may have had some serious lovemaking in the shower. Believe me, that does not go on between Fiona and Detective Landry. The Fiona Quinn Mysteries are written not just for adults, but they are suitable for teens and tweens as well—no hot shower scenes. I must admit, in the beginning, I'd occasionally catch myself starting into a scene that I simply could not include in the story. Whoops!
As Mark Twain once stated, "Writing is easy. All you have to do is cross-out all the wrong words."
Let's just say I was crossing out a lot of wrong words. So, what was the driving force behind my switch to a not-so-sexy genre?
Kids. I have granddaughters and I wanted them to be able to read what I was writing.
I loved writing the First Force Series. I loved the high suspense, the camaraderie between the operatives, and the thrill of a great escape. To tell the truth, I haven't penned a First Force book since 2017. Why? Because nowadays I enjoy writing the cozies more. The cozies are fun, and they're darn right cute as well. I relish getting poor Fiona, my unlikely sleuth, into deep do-do and then finding some hilarious way to get her out. I love sending Alexa Owl to the 1950's with that ornery angel, Detective Bobby Starr, and helping her figure out a murder with no modern technology. Writing mystery weaved in time travel is challenging, and a joy.
Both the Fiona Quinn Mysteries and The Owl's Nest Mysteries take place in my hometown of Pittsburgh. Fiona lives in my old neighborhood in the "Burgh." In fact, she resides in the very house I grew up in, so visiting with Fiona is like going home. While Alexa resides in the Strip District of the Burgh—a shopping and nightlife area. I found writing the cozies provided me a little comfort after creating the heart-stopping scenes from the First Force series.
Again, I had to be careful. Switching genres meant switching techniques.
The First Force and Unbridled are suspense series'. With suspense the author tells you up front who the villain is. It's the author's job is to make you sweat and fret as to what he/she will do next. While in a mystery, the author holds their cards close to their chest. We feed the reader bits and pieces and clues as to whodunit. A good mystery writer surprises the reader in the end with a twist, making them lean back in their chair and say, I can't believe I missed that!
Another Series or Genre?
Presently, my laptop holds another manuscript that I visit from time to time—when I find the courage to do so. Which genre does this manuscript belong to? Suspense, mystery, romance?
None of the above.
The manuscript that lies deep in the shadows of my laptop is a work of non-fiction. Currently, the title of the work is Finding Tomorrow, a memoir. This manuscript bares my heart and soul. It is the account of my mother's dark journey toward Alzheimer Disease. Recently, a friend pointed out that the manuscript may prove to be therapy of sorts, and she may very well be correct.
Each time I sit down to tap at the keys of my computer I ask myself, will I have the courage to finish? Do I possess the daring to publish such a work? And maybe the most important question of all: Will this help someone else in their struggle? Will this help someone else recognize some of the most subtle signals of danger rather than the common, memory loss and confusion?
I have no answers to these questions, and I think that's okay.
For now, I plug away writing my little cozy mystery adventures, while contemplating the next genre I will challenge my writing skills with. Confession: I've been contemplating a historical fiction book. Hm…maybe. Regardless of what I write next, I hope you will follow along.
Until Next Time,
Cindy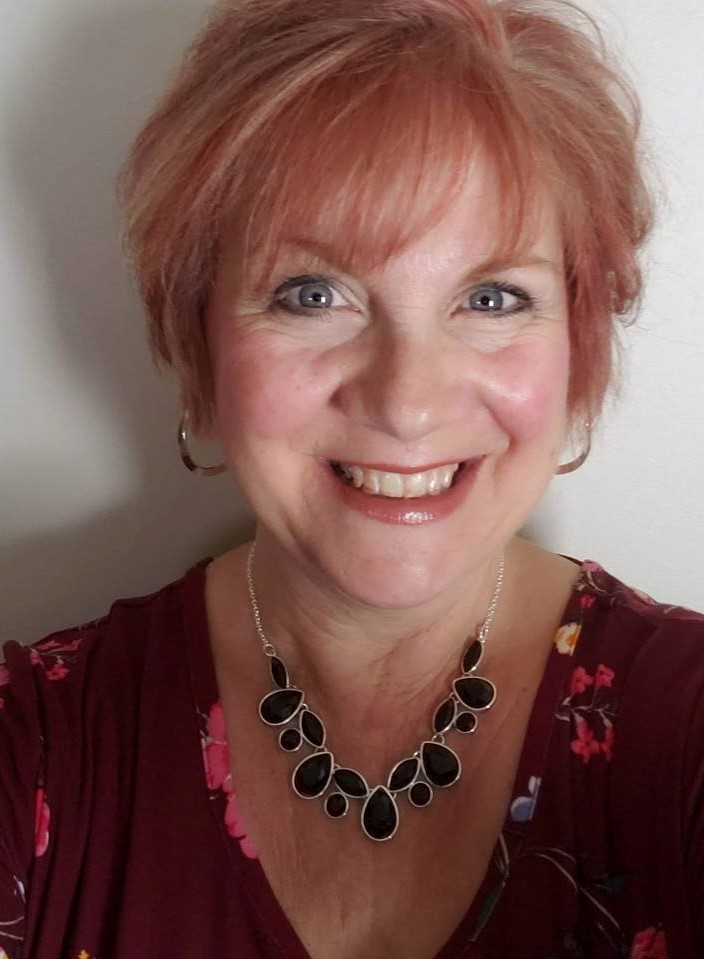 CS McDonald
For twenty-six years C.S. McDonald's life whirled around a song and a dance. She was a professional dancer and choreographer. During that time she choreographed many musicals and an opera for the Pittsburgh Savoyards. In 2011 she retired from her dance career to write. Under her real name, Cindy McDonald, writes murder-suspense and romantic suspense novels. In 2014 she added the pen name, C.S. McDonald, to write children's books for her grandchildren. Now she adds the Fiona Quinn Mysteries to that expansion. She decided to write the cozy mystery series for her young granddaughters.

Ms. McDonald resides on her Thoroughbred farm known as Fly by Night Stables near Pittsburgh, Pennsylvania with her husband, Bill, and her Cocker Spaniel, Allister.
See more posts by CS McDonald http://mysteryreviewcrew.com/tag/c-s-mcdonald/