When you think of serial killers, you probably think of more recent ones like Ted Bundy, John Wayne Gacy, or maybe Charles Manson. But there are SO many more out there. The current uptick in trying to understand the psychology of serial killers in the world is fascinating to people, as you can tell by the number of podcasts, TV shows, and books being written about them.
But why are we fascinated by Serial Killers? What makes us want to understand them? How can we learn more about the way they think? And the better question is, can (or should) we truly ever understand them?
How to Define a Serial Killer
From the official FBI Website: "Serial killers differ in many ways, including their motivations for killing and their behavior at the crime scene. However, attendees did identify certain traits common to some serial murderers, including sensation seeking, a lack of remorse or guilt, impulsivity, the need for control, and predatory behavior."
They go on to say that Serial killers usually have psychopathic personality disorder. "Psychopathy is a personality disorder manifested in people who use a mixture of charm, manipulation, intimidation, and occasionally violence to control others, in order to satisfy their own selfish needs."
However, that does not mean they have a mental illness. Psychology Today says, "Very few serial killers are considered mentally ill enough to be declared legally insane. Rather, the majority display signs of psychopathy or sociopathy; in terms of diagnosis, they may meet the criteria for antisocial personality disorder."
But why are they different? Serial killers can be considered enigmas; they have unusual ways of thinking, and their basic moral compass is vastly different than the average person's. Sadly, oftentimes, this is due to serial killers having suffered extreme abuse as children. The Journal of Psychiatry, psychology, and Law has done extensive research on the lasting effects of childhood abuse and the different outcomes of serial killers' patterns based on what abuse they were exposed to in their article, A Behaviour Sequence Analysis of Serial Killers' Lives: From Childhood Abuse to Methods of Murder.
To get a better understanding of psychopathy and how it affects the brain, I found Kent A. Kiehl and Joshua W. Buckholtz's article on Inside the Mind of a Psychopath to be the most helpful article in understanding how a psychopath's brain is wired and whether we will ever truly understand how they think. Kent A. Kiehl and Joshua W. Buckholtz went into vivid detail about the way a psychopath's brain is wired and how they think differently than most of the population. They also put forth some fascinating ideas about how we can help possibly negate serial killers before they kill and the positive effects of some promising research being done in prisons currently.
When Serial Killers make headlines, their cold-blood killings leave us all chilled, especially when they are not apprehended right away. We're left wondering—who is next? Could we be best friends with a serial killer? When the police force or FBI finally catches the infamous serial killer, a big question arises: Why did they do it?
Books on understanding the Psychology of Serial killers and their heinous crimes
*Affiliate links are used in this article. The Mystery Review Crew are Amazon Affiliates and as such earn from qualifying purchases.
The Psychology of Notorious Serial Killers: The Intersection of Personality Theory and the Darkest Minds of Our Time by Todd Grande
Within this book, the author provides an overview of the psychology of serial killers.
The Anatomy of Motive: The FBI's Legendary Mindhunter Explores the Key to Understanding and Catching Violent Criminals by John Douglas and Mark Olshaker
A Killer by Design: Murderers, Mindhunter's, and My Quest to Decipher the Criminal Mind by Ann Wolbert Burgess
Books with an in-depth look at the violent crime and dangerous personalities of some well-known serial killers
Understanding Serial Killer Ted Bundy.
The Stranger Beside Me: The Inside Story of Serial Killer Ted Bundy by Ann Rule
Understanding the mindset of Charles Manson.
Helter Skelter: The True Story of the Manson Murders by Vincent Bugliosi with Curt Gentry
The Double Life of John Wayne Gace.
Killer Clown: The John Wayne Gacy Murders by Terry Sullivan with Peter T. Maiken
The Alaskan Serial killer Israel Keyes.
American Predator: The Hunt for the Most Meticulous Serial Killer of the 21st Century by Maureen Callahan
The FBI Special Task Force provides an intriguing insight into the methods of investigating serial killers.
Mindhunter: Inside the FBI's Elite Serial Crime Unit byJohn Douglas and Mark Olshaker
A look at the Detective who solved the Golden State Killer
Unmasked: My Life Solving America's Cold Cases by Paul Holes with Robin Gaby Fisher
Understanding the Texas Serial Killer Harry Lee Lucas
Trust Me: The True Story of Confession Killer Henry Lee Lucas by Ryan Green
Exploring the Mind of the Zodiac Killer
Profiled: The Zodiac Examined (The Zodiac Serial Killer Book 2) by Mark Hewitt, DBA
Serial Killers and True Crime podcasts
First and foremost, if you listen to any of these, please make sure you are considering those around you while listening and that you are in the right headspace to listen. True crime is not a light topic and should not be listened to lightly.
A personal favorite of mine is Anatomy of Murder "a weekly true-crime podcast examining homicide cases and paths to justice for the victims. Former New York City homicide prosecutor and host of Investigation Discovery's True Conviction, Anna-Sigga Nicolazzi, teams up with Emmy award-winning investigative journalist, and former Deputy Sheriff Scott Weinberger, to take listeners behind the scenes, for an insider's perspective of compelling homicide cases from around the country. In every episode, listeners will also hear and gain insight from a victim's family member, the prosecutor, or a member of law enforcement directly involved in the investigation."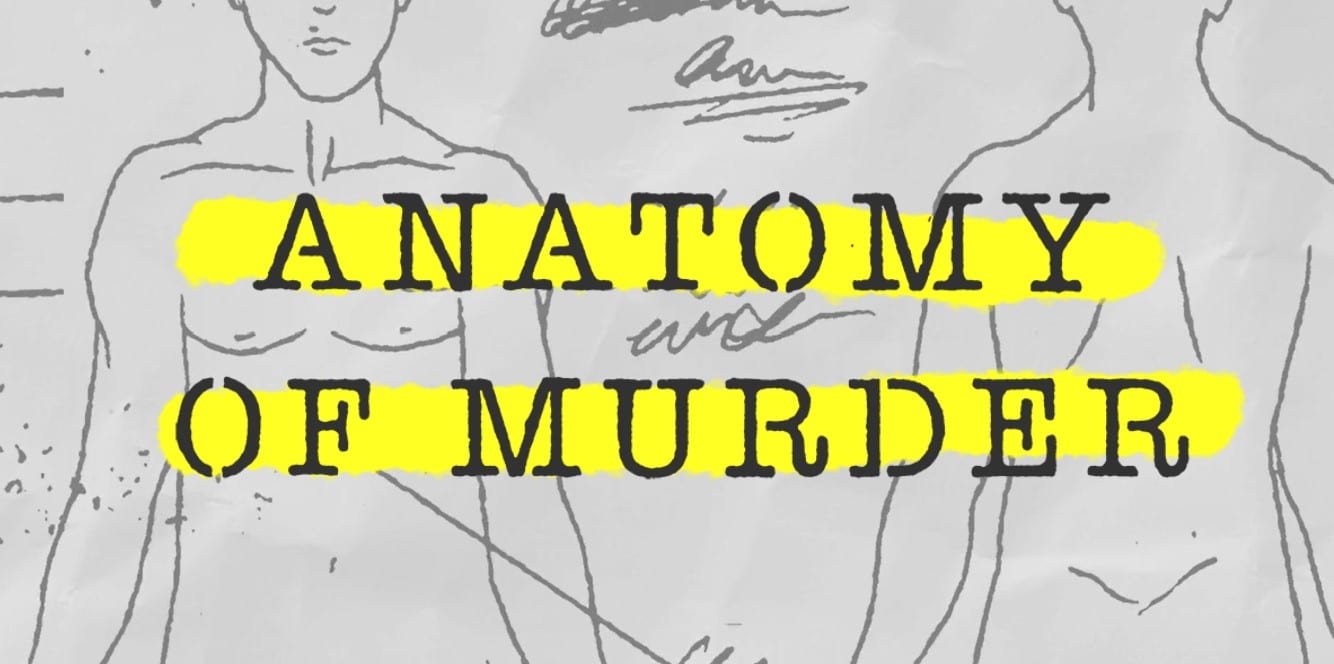 It's fascinating to listen to the depth of the detail they give on the cases they cover and how they walk you through it all. They delve into a variety of true crime and serial killer cases. Due to the hosts' background, it makes for an enlightening tale with great perspectives and details.
For more information, visit: https://anatomyofmurder.com/
I am also intrigued by the way podcasts lay out the True Crime stories they tell, Crime Junkies with Ashley Flowers and Brit Prawat, is a true crime podcast that helps solve ongoing cases! They infused just the right amount of facts and interviews to capture your attention.
Unsolved Cold Cases, is a Spotify Original from Carter Roy. He has a great way of storytelling and bringing old cases to life again and tells the cases in a slightly dramatized story format. Park Predators is a very interesting one if you like the outdoors as it covers cases that have happened in National Parks all over the world. Lastly, if you're looking for hidden serial killers, I suggest checking out Cults.
Coming soon: Our favorite Forensic Psychology books, Books on the Most Prolific Serial Killers, and our favorite books on Female Serial Killers.