Amateur Sleuths Rejoice as we welcome Author Marilyn Levinson (Also writing as Allison Brook)!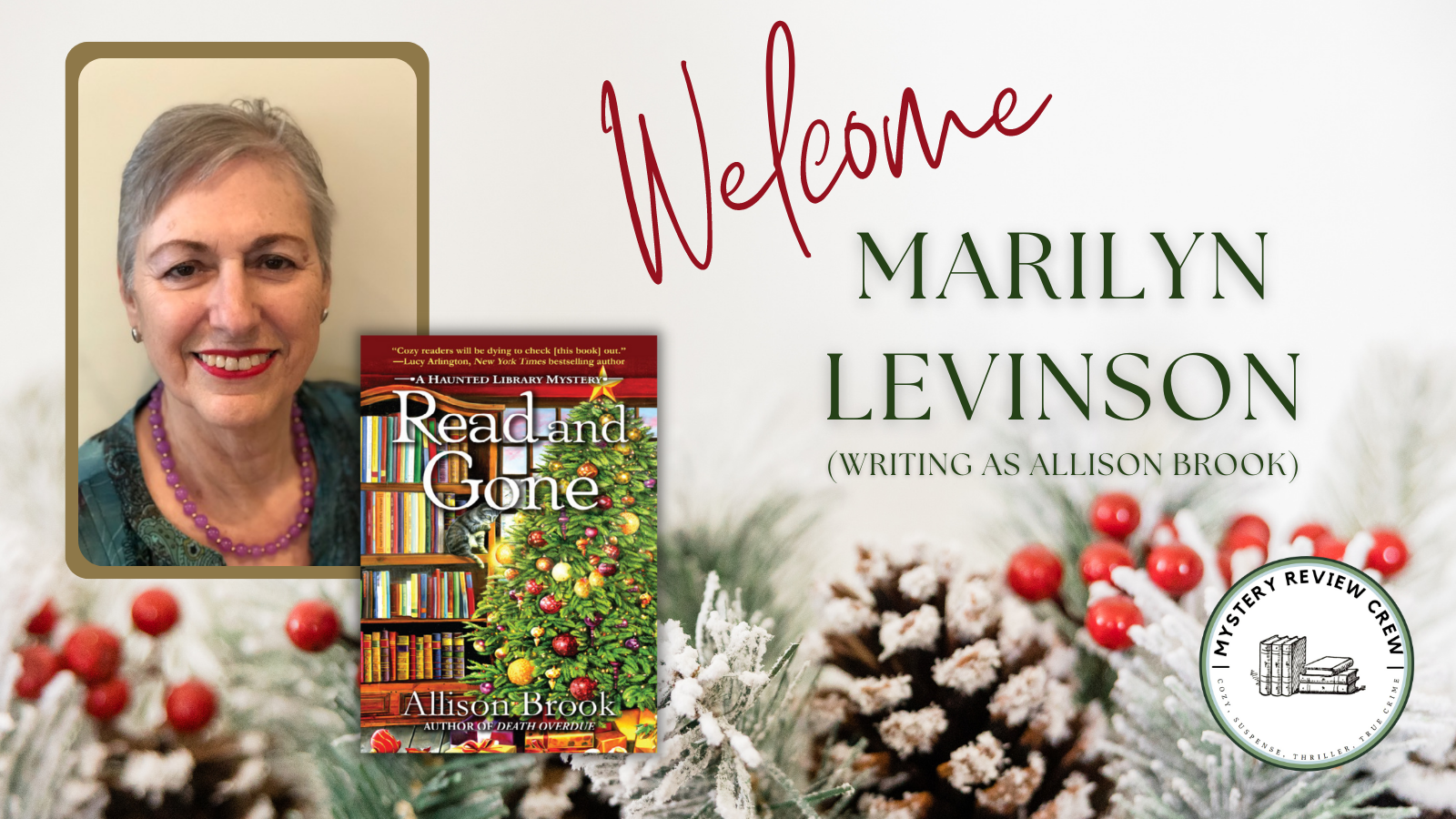 More about Marilyn:
"I was a bookworm from the moment I learned how to read. I devoured Nancy Drews, Judy Boltons, and Trixie Beldons – sometimes two books in one day. Was it any wonder I ended up writing mysteries?
Growing up in Brooklyn, New York, I dreamed of becoming a ballerina or a writer. I practiced my pirouettes and penned short stories. My family moved to Long Island, where I continued to write stories until I was discouraged by a high school English teacher.
Turned off to writing, I continued to read voraciously in college and concentrated on my major, Spanish. I studied in Mexico and Spain, intent on becoming fluent in the language. I taught high school Spanish, married my dentist husband, and we started a family. When our two sons were small, I found myself drawn back to writing fiction.
A writer is a writer forever. We may have more than our share of disappointments, but the rewards are many – knowing you bring joy to readers; sharing the camaraderie and support of your fellow scribes. Writing is a way of life, one I wouldn't relinquish for anything."
Connect with Marilyn: https://www.marilynlevinson.com/

Marilyn is part of our #MRCGiveaway with the second book in her Haunted Library Mystery, Read And Gone!
About Read And Gone:
Seven-million dollars' worth of missing gems bring Carrie Singleton's long-lost and larcenous dad back into her life and it's up to Carrie to clear his name.
A devoted dad is as precious as diamonds, but Carrie Singleton wouldn't know since her dad Jim's been on the lam most of her life. In an unusual family reunion, she finds Jim breaking into her cottage in the middle of the night. The fun really starts when he begs her to help him recover his half of a seven-million-dollar gem heist he pulled off with the local jeweler, Benton Parr. When she refuses, Jim takes off again.
Carrie finds her father again behind bars for the recent murder of Benton Parr. Who made the connection? Unbeknownst to her, Carrie's boyfriend Dylan, an insurance investigator, has been searching for the gems. Determined to find the jewels herself, she starts examining every facet of Parr's life. She turns up a treasure trove of suspects, one of whom bashes her on the head as she's searching the victim's country cabin.
Retreating to the quiet confines of the library where she works, Carrie watches as Smokey Joe, the resident cat, paws at a hole in the wall. Is he after the library's ghost Evelyn, or something shinier?

📚Add Read And Gone to your TBR:
Goodreads: https://www.goodreads.com/book/show/37928555-read-and-gone?
BookBub: https://www.bookbub.com/books/read-and-gone-by-allison-brook
Amazon: https://amzn.to/3WEa6HK #ad
🎄Enter the #Giveaway for the opportunity to win 24 eBooks and a brand new Kindle Fire 8HD!
The Mystery Review Crew Countdown to Christmas!
See more of our Countdown To Christmas featured Authors!