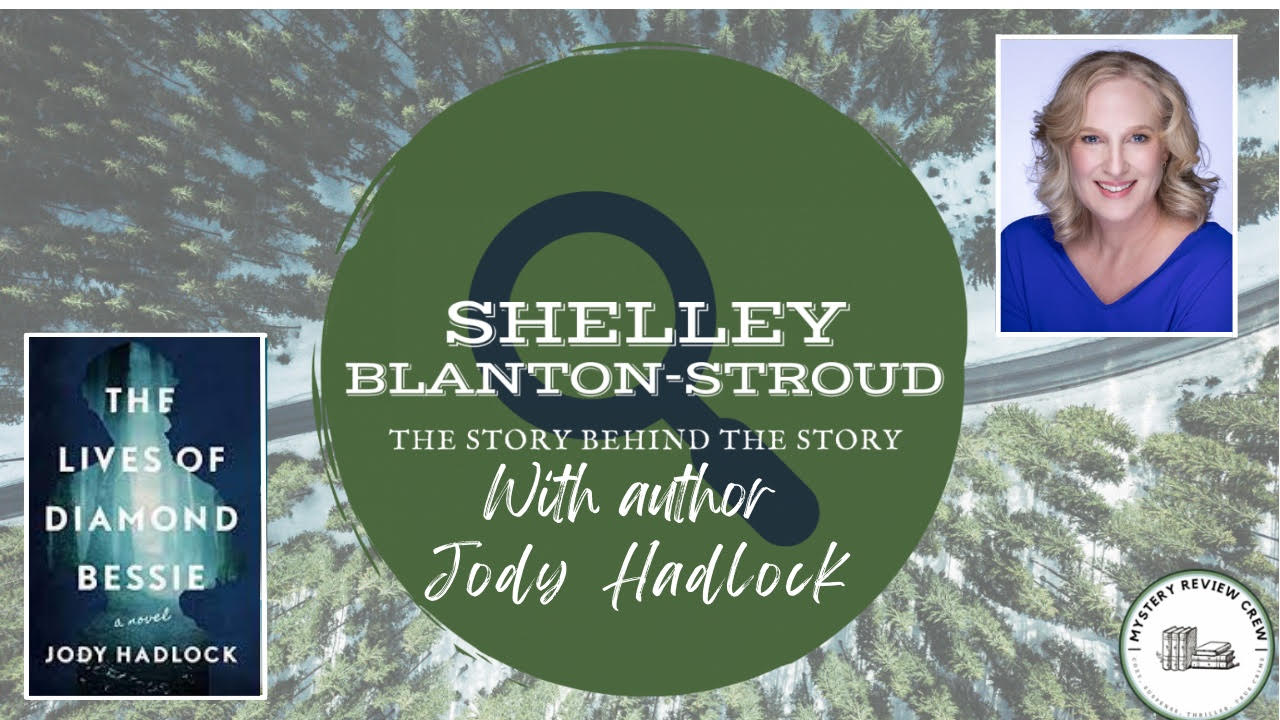 Welcome to this months Story Behind the Story with Author Shelley Blanton-Stroud and Author Jody Hadlock!
About The Lives of Diamond Bessie
Title: The Lives of Diamond Bessie
Author: Jody Hadlock
Genre: Ghost Mysteries, Mystery
Pregnant out of wedlock, sixteen-year-old Annie Moore is sent to live at a convent for fallen women. When the nuns take her baby, Annie escapes, determined to find a way to be reunited with her daughter. But few rights or opportunities are available to a woman in the 1860s, and after failing to find a respectable job, she resorts to prostitution in order to survive.
As a highly sought-after demi-mondaine, Annie—now Bessie—garners many expensive gifts from her admirers and eventually meets and marries the son of a wealthy jeweler, a traveling salesman with a gambling problem. With her marriage, she believes her dream of returning to proper society has finally come true. She's proven wrong when she suffers the ultimate betrayal at the hands of the man she thought would be her salvation. But Bessie doesn't let her story end there.
Set against the backdrop of the burgeoning women's rights movement, The Lives of Diamond Bessie is a haunting tale of betrayal and redemption that explores whether seeking revenge is worth the price you might pay.
Publishers Weekly says, "Drawing on a true story, Hadlock uses authentic period detail and well-drawn characters to pull readers into Annie/Bessie's precarious journey toward redemption, which comes to an unexpected ending. This affecting tale of a 19th-century American woman struggling to prove her worth other than as a marriage prospect leaves a lasting impression."
Interview with Jody Hadlock
About Jody Hadlock
After studying journalism at Texas A&M University, Jody Hadlock was a television news reporter and anchor in Bryan-College Station, Texas; Charleston, South Carolina; and San Antonio, Texas.
In addition to writing, her other passion is advocating for people with special needs. She met her son, Marius, while reporting on Romania's orphanages, post-communism, and saw firsthand the effects of the lack of nurturing and nutrition on the young orphans. For several years Jody served on the board of directors of North Texas Special Needs Assistance Partners (SNAP), a nonprofit dedicated to ensuring adults with intellectual and developmental disabilities live the fullest lives possible in their communities.
Jody lives near Fort Worth with her husband. The Lives of Diamond Bessie is her first novel.
About
Shelley Blanton-Stroud
I grew up in California's Central Valley, the daughter of Dust Bowl immigrants who made good on their ambition to get out of the field. I recently retired from teaching writing at Sacramento State University and still consult with writers in the energy industry. I co-direct Stories on Stage Sacramento, where actors perform the stories of established and emerging authors, and serve on the advisory board of 916 Ink, an arts-based creative writing nonprofit for children. I've also served on the Writers' Advisory Board for the Belize Writers' Conference. Copy Boy is my first Jane Benjamin Novel. Tomboy (She Writes Press 2022) will be my second. The third, Poster Girl, will come out in November 2023. My writing has been a finalist in the Sarton Book Awards, IBPA Benjamin Franklin Awards, Killer Nashville's Silver Falchion Award, the American Fiction Awards, and the National Indie Excellence Awards. I and my husband live in Sacramento with an aging beagle, Ernie, and many photos of our out-of-town sons and their wonderful partners.
To find out more about Shelley Blanton-Stroud and her books, and to sign up for her newsletter, go here. https://shelleyblantonstroud.com