The Sequel to Finding Ruby Draker: Shadows in the Aftermath
Book Title: Shadows in the Aftermath by Marianne Scott
Category: Adult Fiction (18+), 330 pages
Genre: Mystery / Thriller
Publisher: Friesen Press
Release date: June 2022
Content Rating: PG-13 +M. Occasional Profanity
Book Description:

Ruby Draker has found new strength and is ready to move on after Felix Szabo devastated the Draker estate in Nice, France. Three Drakers are dead leaving Ruby in grief and with thoughts of revenge. The Drakers are a family built of survivors; each rescued from Felix Szabo, a psychopath, who sought to murder his former agents at the CIA whom he believed betrayed him. The Drakers' sole mission is to stop Szabo from adding more victims to his list, and although he also perished during the invasion, his legacy continues to haunt them. When the Drakers learn that Robert Draker, presumed dead since the shoot-out at Robert's farmhouse, may be alive and at a rehab clinic in Portland, Maine, the Drakers know it could be a setup, but they have no choice but to try to nd him and bring Robert home.

​Shocked that Robert may be alive, the family head from France to America to find him. It's only when they arrive in the west that they realize finding Robert won't be as easy as they thought. Szabo has found a way to terrorize the Draker family, even after death. His outstanding debt with a Corsican crime family means the Drakers must now find and deliver a shipment of plutonium, which will likely be used by terrorists to create a nuclear bomb, to get Robert back. As Ruby struggles with the decision to save her brother or North America, she must also evade the CIA, who are trying to stop the Drakers from delivering the plutonium.
BUY THE BOOK:
Friesen Press Bookstore
Amazon.ca ~ Amazon.com
About Marianne Scott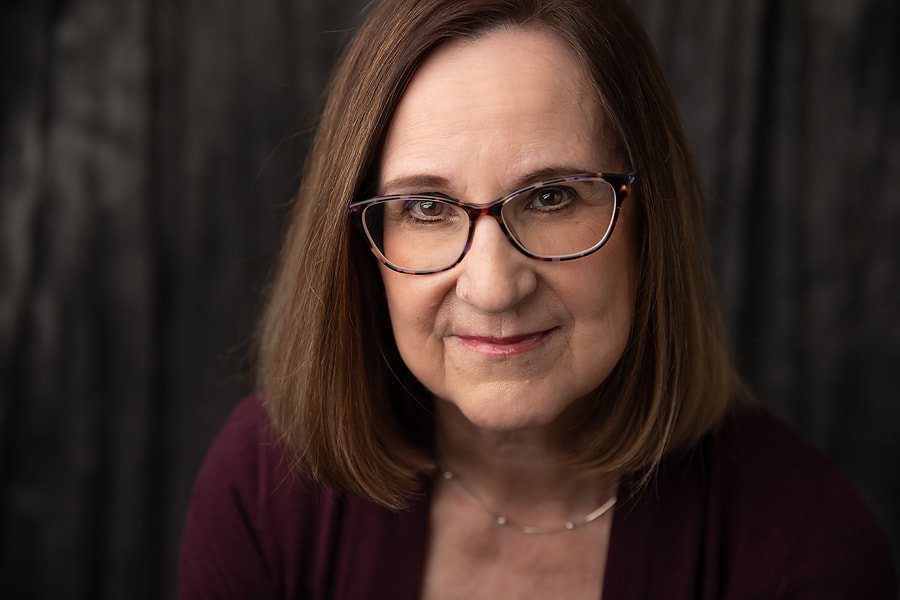 Marianne Scott is the Canadian author of four mystery thrillers and is currently finishing an edit on her fourth novel, a murder mystery. She has a BA and a Diploma in Business Administration from Wilfrid Laurier University in Waterloo, Ontario, CA. She studied creative writing through Conestoga College and Humber College. She enjoys writing workshops such as those offered by Brian Henry, publisher of the blog, Quick Brown Fox, and One Lit Place, a writers' hub by creator/editor Jenna Kalinsky. She has an author's website and blog is the president of The Cambridge Writers' Collective and is a member of the Guelph Genre Writers. In September of 2018, she completed a fourth-year course in Writing Fiction at the University of Guelph under the expert teaching of Lawrence Hill. Her novels, Finding Ruby Draker and Shadows in the Aftermath are self-published. She is actively seeking representation to break into the traditional publishing world with her third and fourth novels.
Connect with the author: website ~ twitter ~ twitter ~ facebook ~ instagram
Guest Post From Marianne Scott
Unauthorized Rule # 8 – Unleash Your Inner Rebel
Convention is the mother of mediocrity. It's what we've all been conditioned to strive for, to blend in, to disappear in a crowd, to be unnoticed. All together now, do it this way, is the mantra that's repeated with hypnotic repetition. Deviation is discouraged, frowned upon, and perhaps even forbidden. To diverge is to find yourself ostracized, an outlier, a disenfranchised misfit. But, as a writer, regularity is the last thing in the world we want to be labeled with. I must have been born for this because I don't want to play nicely in the sandbox. The competition for readers is fierce enough as it is and strangely book lovers crave newness, ingenuity, and often forbidden fruit. So why would I want to heed the doctrine of compliance, those imposed rules that show up in 'how to' guidelines? Don't do this, don't do that. These are shackles that prevent invention, limiting our reach toward the unexplored. We want to rise to the top of the literary heap. Anything that restricts that freedom of voice is a barrier. Break free my muse shouts! Here's how I do it. I call on my inner rebel to write the words. Can a writer understand the essence of good without exploring the roots of evil? Even my own unauthorized rules are meant to be broken.
Keen on the craft of writing, I use the Internet to gather best practices. The plethora of blogs and articles usually starts with 'don't. Indeed, there are rules about everything. Did I tell you that I like to break rules? Writing experts have a hat full of them. One such rule that raises questions for me is 'don't write about the weather in your opening sentence'. So whoever, made this rule doesn't like it when someone opens with, let's say; "It was a rainy day." That's fine – for him or her but why is it wrong or ill-advised? One reason that makes me pay close attention is that when literary agents or publishers see that, they stop reading and throw your manuscript into the trash. Yikes. That would be enough to convince me to try a different approach. But then I see novels where the weather opens the scene and this particular book just happens to be a best seller. Guess that writer was a rule breaker just like me.
But I'm still trying to justify the rule against the practice. Let's explore this a little further.
I suppose that it might be boring when your opening sentence has nothing to 'hook' your reader. The weather, while it can be dramatic, is something that isn't new to any of us even if it's the worst storm of the season. It's still just weather and the actual plot is not likely to be about rain or winds. I'd prefer that the book opens with a hint at what the central theme of the book is about.
If you'd like to get to know Marianne Scott bit better be sure to check out our Author Interview with her!
To celebrate the release of the sequel to Finding Ruby Draker, Shadows in the Aftermath iReads is hosting Giveaway!
FINDING RUBY DRAKER/SHADOWS IN THE AFTERMATH Book Tour Giveaway