The Story of the Pigeon Blood Ruby
One-Hundred Years in the Making
Life takes strange and wonderful twists and turns and sometimes when this happens, we can actually feel past lives' tranquil sigh of loving approval. I personally experienced such a moment over the holidays when I placed something in my grandson, Shane's hands, and no, it wasn't a Christmas gift—it was so much more.
Let me explain…
For years, and only on Sundays, my mother wore a large, solitaire pigeon blood ruby. The ring had belonged to her mother, my grandmother, Mabel Herrington-Burrell, it was her engagement ring from 1915. That's right, the ring is well over one-hundred years old. Putting that into perspective, Herbert Burrell and Mabel Herrington got engaged the year the Titanic sank.
In 2012 Mom's fight with Alzheimer's Disease had become too advanced and she had to go to a care facility. Among other things precious to mom, I took the ring and put it where I thought it would be safe—in my jewelry armoire, and it was safe, until June of 2016. There is nothing more horrifying than to have your home ransacked and robbed, and then to find, among many things, my grandmother's ring, and three letters from her son, LeRoy Burrell, gone. The letters were stored in a safety deposit box the thieves took and were the only evidence of LeRoy's existence. You see, his plane was shot down over the Netherlands in 1942 during WWII, and his body was never found.
I was beside myself.
However, as those twists and turns whirled around me, the ring and the letters were recovered and returned. Since then, the ring has been hidden in a crockpot under my kitchen cabinet. Hey, don't laugh. Would you think to look in a crockpot way in the back of a cabinet? During the robbery, they didn't touch my kitchen. They went straight to the bedrooms and tore them apart. Anyway, that's where the pigeon blood sat, in the crockpot…waiting. Waiting for what? I simply wasn't sure. The ring was old. The setting was old. I was terrified to wear it for fear the ruby would become dislodged and lost forever. I couldn't have lived with myself. Except there was one thing I knew for sure—how much mom adored my grandson, Shane. And so, I promised the ring to him when he found the one, that special someone he wanted to share his life with—to share his wonderful twists and turns.
When Christmas rolled around, that moment had arrived. Shane asked to show the ring to his love, Kayla. Both he and I wanted to be sure she would want the ruby as her engagement ring. After all, many young women prefer diamonds. Not Kayla. She was thrilled with the ruby, and even more thrilled with the history behind this amazing, yet unwearable ring. And it was that moment I felt in my heart the joy mom and Mable Herrington Burrell were sending. I knew in my heart of hearts the pigeon blood was in good hands, or rather, on the right finger, no…left finger. Shane had the ring's setting replaced, and I will have the original setting returned to me so I can have a jeweler mount my birthstone on the original band to keep my mom and Grandma Mable close to my heart. That said, the ruby has now been passed to another woman who will wear it with love—it only took one-hundred years to get there.
God bless Shane and Kayla on their journey of strange and wonderful twists and turns. I know you have Mom and Mabel's blessings.
       Shane and Kayla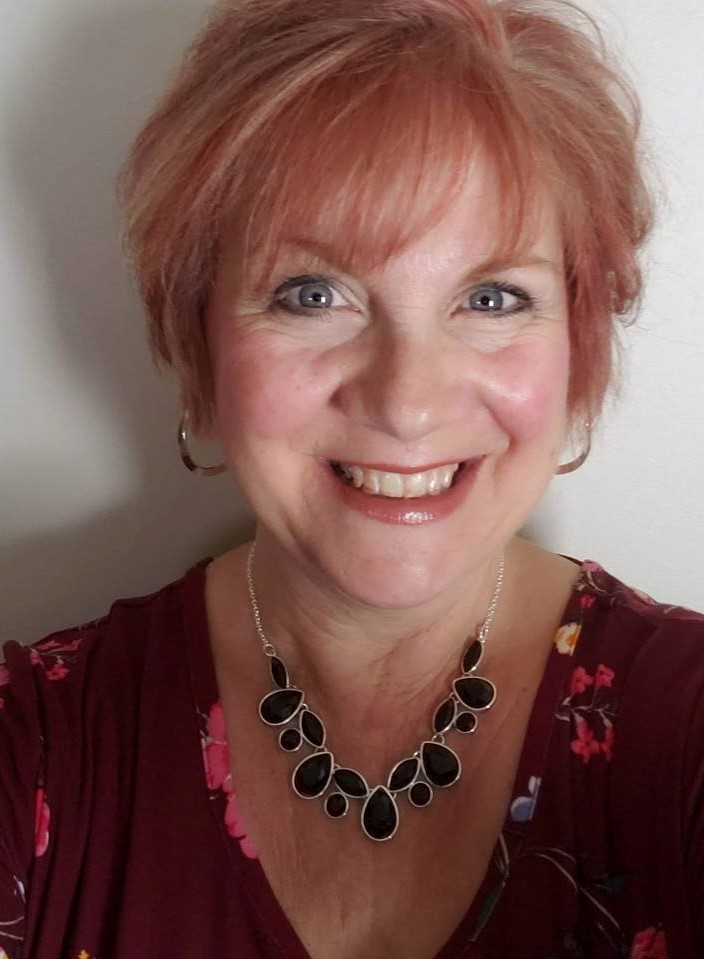 CS McDonald
For twenty-six years C.S. McDonald's life whirled around a song and a dance. She was a professional dancer and choreographer. During that time she choreographed many musicals and an opera for the Pittsburgh Savoyards. In 2011 she retired from her dance career to write. Under her real name, Cindy McDonald, writes murder-suspense and romantic suspense novels. In 2014 she added the pen name, C.S. McDonald, to write children's books for her grandchildren. Now she adds the Fiona Quinn Mysteries to that expansion. She decided to write the cozy mystery series for her young granddaughters.

Ms. McDonald resides on her Thoroughbred farm known as Fly by Night Stables near Pittsburgh, Pennsylvania with her husband, Bill, and her Cocker Spaniel, Allister.