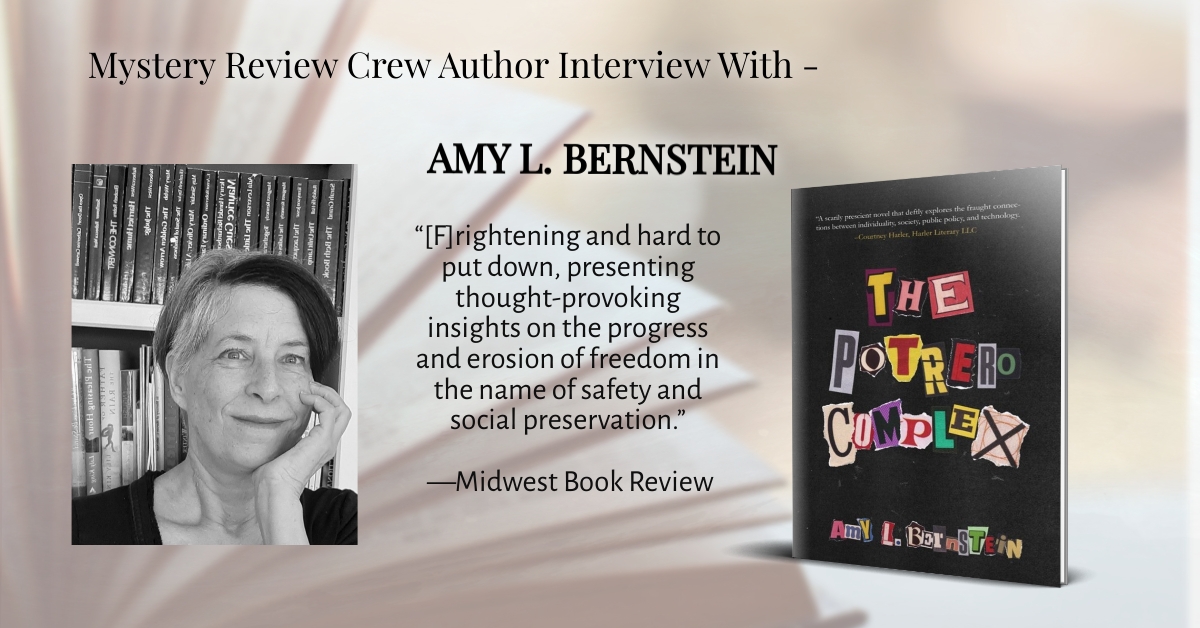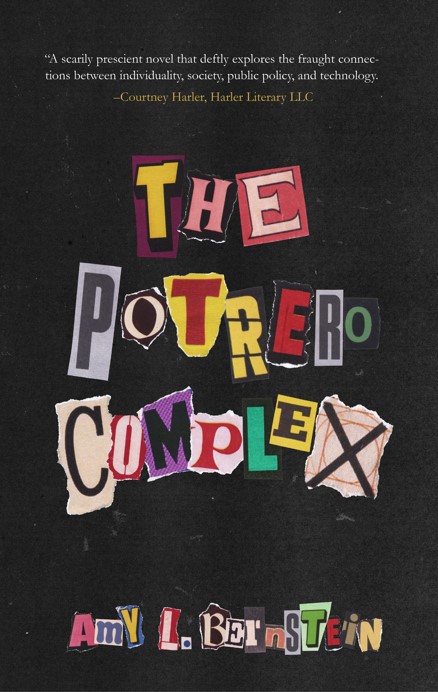 About The Potrero Complex
Journalist Rags Goldner is battle-scarred and heartbroken after covering a devastating pandemic that rages in Baltimore for five years. She leaves the city with her partner in search of a simpler life in small-town Maryland—only to discover nothing in Canary is simple. A teenager is missing, and it falls to Rags to fight the forces of apathy, paranoia, and creeping fascism to learn the shocking truth about Effie Rutter's fate—and the fate of thousands like her.
Interview with Amy L. Bernstein
About Amy L. Bernstein
Amy L. Bernst writes for the page, the stage, and forms in between. Her literary preoccupations include rooting for the underdog and putting ordinary people in difficult situations to see how they wriggle out. Her novels include The Potrero Complex; The Nighthawkers; Dreams of Song Times; and Fran, The Second Time Around.
When not glued to a screen, she loves listening to jazz and classical music, drinking wine with friends, and exploring Baltimore, Maryland's glorious neighborhoods, which inspire her fiction.
Connect with Amy:
Lauren Carr
Lauren Carr is the international best-selling author of the Mac Faraday, Lovers in Crime, Thorny Rose, Chris Matheson Cold Case Mysteries, and Nikki Bryant Cozy Mysteries—over twenty-five titles across five fast-paced mystery series filled with twists and turns!
Book reviewers and readers alike rave about how Lauren Carr seamlessly crosses genres to include mystery, suspense, crime fiction, police procedurals, romance, and humor.
The owner of Acorn Book Services, Lauren is also a publishing manager, consultant, and virtual book tour coordinator for independent authors.
Lauren is a popular speaker who has made appearances at schools, youth groups, and on author panels at conventions.
She lives with her husband, and two spoiled rotten German shepherds on a mountain in Harpers Ferry, WV.