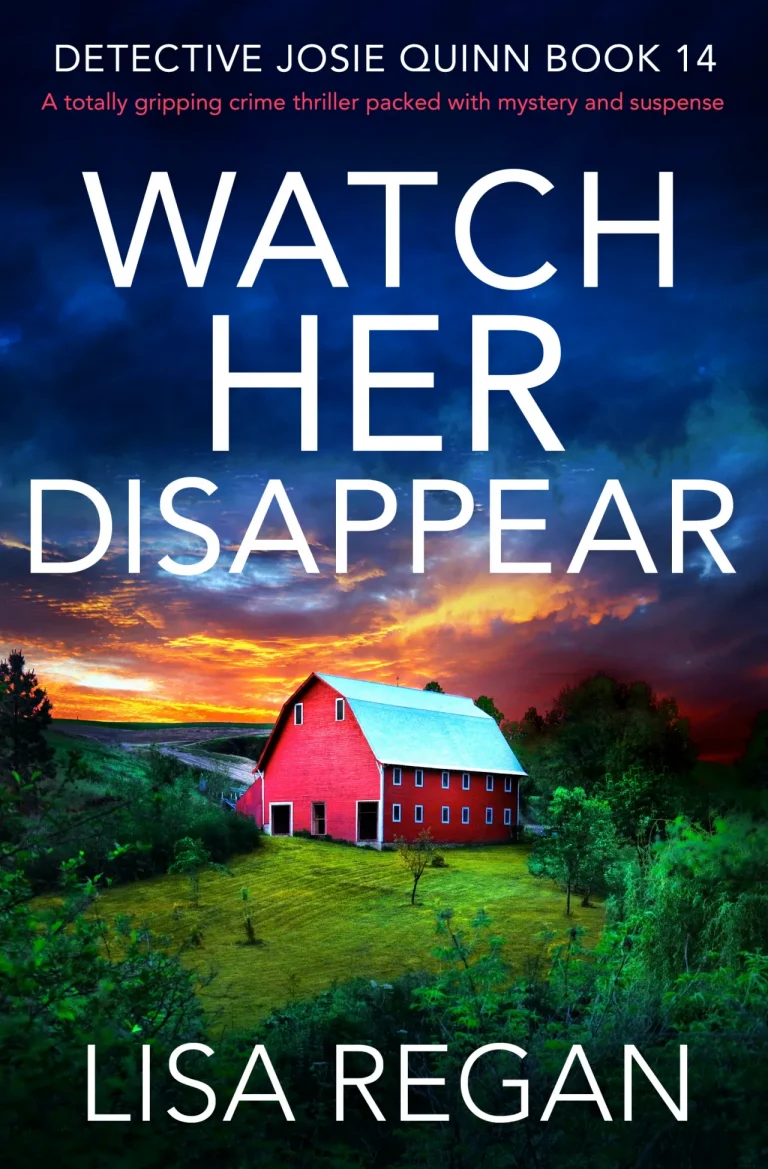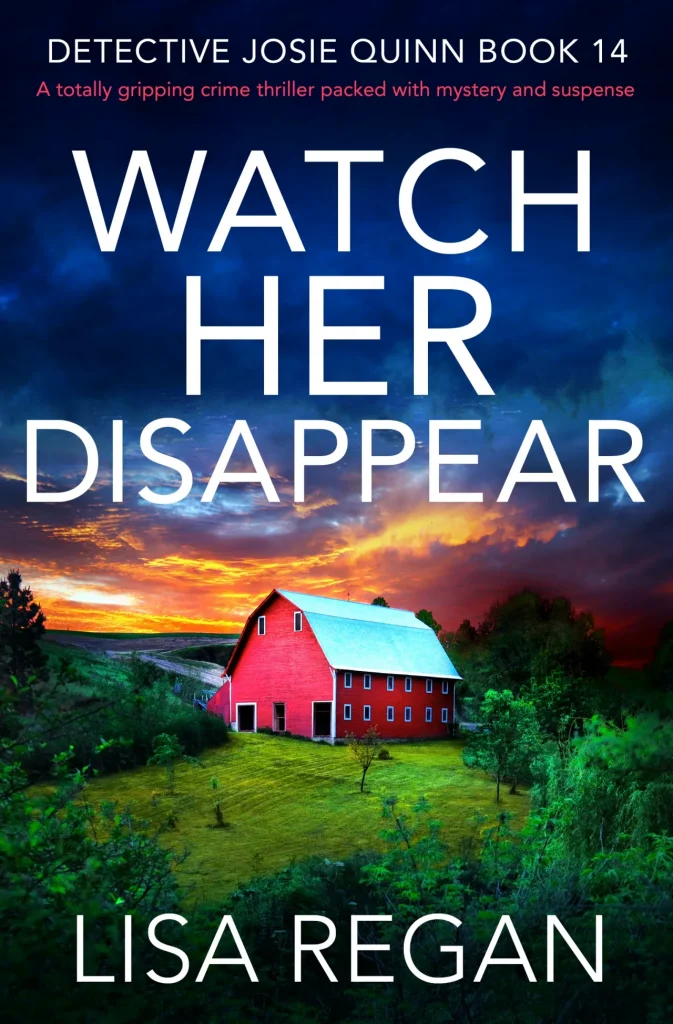 Title: Watch Her Disappear
Author: Lisa Regan
Genre: Thriller, Mystery
Synopsis:
The girl's prom dress, the color of champagne, shimmers in the dying light. A corsage of wilting pink sweetheart roses decorates her wrist. She is perfectly still, lying on the ground like a delicate china doll, trapped forever in a sleep from which she will never wake…
When a call comes in about a young girl found dead at a high school prom—her life drained away from a fatal stab wound—Detective Josie Quinn drops everything to attend the scene. Taking in the girl's neatly braided hair, Josie feels a flicker of recognition. But no one comes forward to identify this innocent child, murdered on what should have been the happiest night of her life.
Trawling missing persons files, Josie realizes where she has seen the girl before. Gemma Farmer disappeared a few months ago, shattering her family. But why would her body appear now, on her sixteenth birthday? Josie's only clue is the five neat little cuts on Gemma's pale arm. Days later, another missing girl shows up, tucked neatly into her bed on the morning of her birthday, her favourite teddy beside her, her skin as cold as ice—and the autopsy reveals scars on her arm matching Gemma's.
Her head spinning, Josie fears the marks are a serial killer's twisted way of counting his victims. But where are the other girls he's killed, and how many more could follow? The case takes a terrifying turn when a local teen goes missing just days before she turns sixteen.
Clock ticking, Josie turns the town upside down in search of answers. But when her own chief comes forward with a missing piece in this devastating puzzle spanning decades, will it be enough to get inside the mind of the most unexpected and elusive killer she has ever encountered, or will another precious life be taken?
An absolutely heart-stopping and totally unputdownable crime thriller from an Amazon, USA Today and Wall Street Journal bestselling author. You will be up all night biting your nails and turning pages! Perfect for fans of Angela Marsons, Robert Dugoni and Rachel Caine.
About the Author of Watch Her Disappear
Lisa Regan is the USA Today and Wall Street Journal bestselling author of the Detective Josie Quinn series. Lisa is a member of Sisters In Crime, International Thriller Writers, and Mystery Writers of America. She has a Bachelor's Degree in English and Master of Education Degree from Bloomsburg University. She lives near Philadelphia, Pennsylvania in the U.S. with her husband, daughter, and Boston Terrier named Mr. Phillip.
The Plain Spoken Pen's Thoughts on Watch Her Disappear
This book review of Watch Her Disappear was originally posted on The Plain Spoken Pen. Reposted with permission.
Can I give this twenty stars?! Seriously. I don't know how Lisa Regan does it, but each book in the series is better than the one before it.
Here, the story opens with the team trying to help plan a honeymoon for Josie and Noah. But a call comes in – a young girl has been found dead at a high school prom. And with that, we're off and running.
Josie and Noah aren't so much front and center here. Instead, we get to see Josie interact with Chief Chitwood. Not only are they investigating the current murder, they're also looking into the unsolved murder of the Chief's sister, Kelsey. The unsolved murder on which the Chief's father, Harlan Chitwood, was the lead investigator. Was the Chief's father a crooked cop?
In this storyline, Regan gives us some fascinating insight into why Chief Chitwood is the way he is. We learn a lot about how his sister's unsolved murder haunts him, and Josie begins to see why he's always kept her and the other officers at arm's length. We also see why he is so invested in solving this crime, knowing that doing so might finally bring justice for his sister.
And the twists and turns! At 68% of the book, I thought we knew who the killer was. But then he said, "I-nothing happened. Not before, and not this time." Before?! Not this time?! And there's the twist. And the story bolts off like a horse with a burr stuck under its saddle, and all I could do was keep on reading.
I read waaaaaaay past my bedtime with this one.
Josie Quinn is one of my favorite protagonists. She's doing a hard job, but she doesn't let it make her a hard person. Watch Her Disappear is a thrilling read, another masterful work by Lisa Regan. Go get it. Right now. All the stars from me.
Listening recommendation: Dream Theater, Caught in a Web, Evanescence, Disappear
Disclaimer: I received an advance review copy from Bookouture and NetGalley. All opinions here are mine, and I don't say nice things about books I don't actually like.
About the Reviewer
The Plain Spoken Pen
Hi! I'm Lisa, the reader and reviewer behind The Plain-Spoken Pen. I've been reading since I was 3 years old, and my mother would probably tell you I started spotting errors in the written word shortly thereafter.
I'm an attorney by education and employment and a word nerd and geek by personal inclination. Mystery, sci-fi, and fantasy are my favorite genres, but I'll read other things if they catch my attention.
When I'm not working or reading, I enjoy baking, playing the piano, and working on freelance editing projects (want more info? See my "Work With Me" page!). I'm the family CEO of the Nerd Herd, and we call Louisiana home.