Absent Fans, Have you got any?
My dad was an avid reader. He would sit down in his Lazy Boy chair in the living room, then absolutely lose himself in a book. I swear, a bomb could have gone off just outside the window and the man would not have even flinched. Louis L'Amour and his western novels had dad's undivided, fervent attention. I am very much like my father. I share his sense of humor, his ability to talk with strangers, his keen eye when people watching, yet I did not share his love of reading, nor that amazing ability to shut out the world completely while doing so. No, I was much too busy dancing, performing in musicals, dating, and competing with my high school dance team. Reading was much too sedentary for yours truly. Not that dad was inactive. Oh, no, he was also an enthusiastic golfer and he loved to take his horse, Chris, for trail rides—straight through the brush. Ron Schibner never took the road well-traveled, he liked to blaze his own trail, and Chris was a willing participant in the journey. Me? Not so much. True confession: I loved my dad. I hated trail riding with him. I was forever getting smacked in the face with tree branches. Several times, I was knocked off my big, black, Quarter Horse, Stormy. My brother thought it was hysterical. I did not.
The years fly by so very quickly. We lost dad unexpectedly in 2005. Though he never actually told me, I know he was so very proud of my success with my dance school and all the shows I choregraphed, but he missed something I know would've had him overflowing with pride: my writing career. He missed it by seven years. I published my first novel in 2011 and dedicated it to my dad. The first ten novels I penned, The Unbridled Series and The First Force Series, were murder-suspense and romantic suspense reads. In 2016, I started writing cozy mysteries: Fiona Quinn and the Owl's Nest Mysteries, in 2020. Dad would have been over the moon!
In fact, when I press the 'publish' button on each and every book, I think of dad. He would have been my biggest, most enthusiastic fan. He would have bragged about me at church and made sure everyone he knew had a copy of my latest release. He would laugh if he knew his mom, Evelyn Burrell, was a character in all the Fiona Quinn Mysteries. I'm most certain they are giggling about it in heaven. I have many people who read, review, and enjoy my books, and I truly appreciate all of them, yet it is the absent fans who tug at my heartstrings. I wish dad would have lived long enough to see me as an author, but I know, he knows, and I know he is my biggest absent fan.
This is the photograph I used for my dad's dedication in my first novel, Deadly.Com.
It read:
My father once told me he started smoking at the tender age of nine.
He wasn't quite sure when the pony started.
In loving memory, Ronald J. Schibner 1932-2005
Always Remember: Be a Fearless Writer
Absent Fans, have you got any? #FearlessWriter @CSMcDonald7 @MysteryRCrew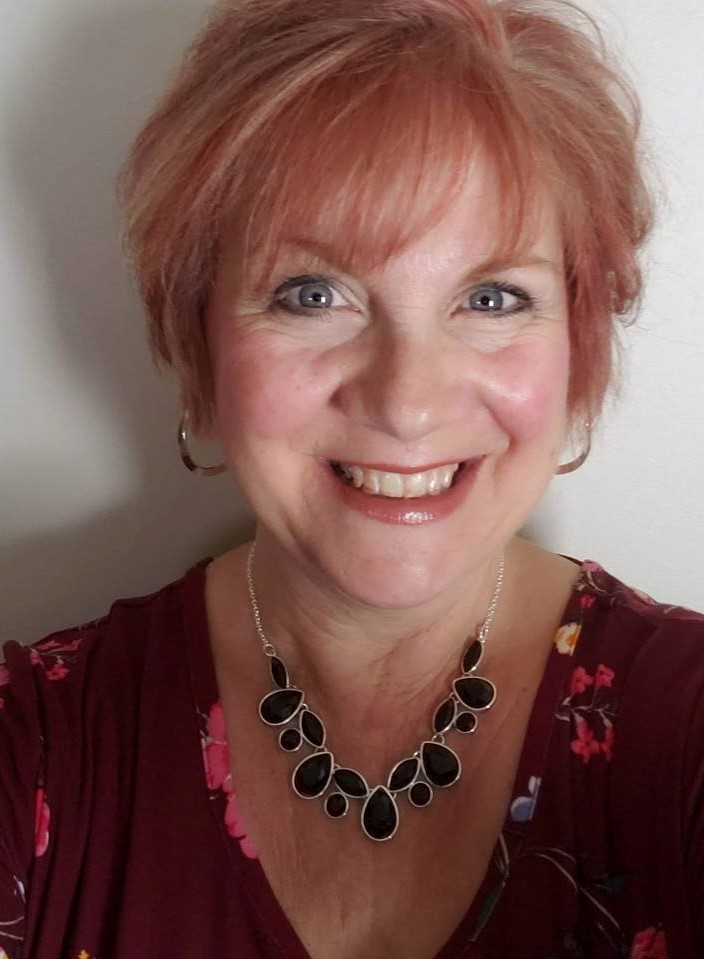 CS McDonald
For twenty-six years C.S. McDonald's life whirled around a song and a dance. She was a professional dancer and choreographer. During that time she choreographed many musicals and an opera for the Pittsburgh Savoyards. In 2011 she retired from her dance career to write. Under her real name, Cindy McDonald, writes murder-suspense and romantic suspense novels. In 2014 she added the pen name, C.S. McDonald, to write children's books for her grandchildren. Now she adds the Fiona Quinn Mysteries to that expansion. She decided to write the cozy mystery series for her young granddaughters.

Ms. McDonald resides on her Thoroughbred farm known as Fly by Night Stables near Pittsburgh, Pennsylvania with her husband, Bill, and her Cocker Spaniel, Allister.