Enter the world of Private Detective Hannibal Jones and adventurers Morgan Stark & Felicity O'Brien with Author Austin Camacho!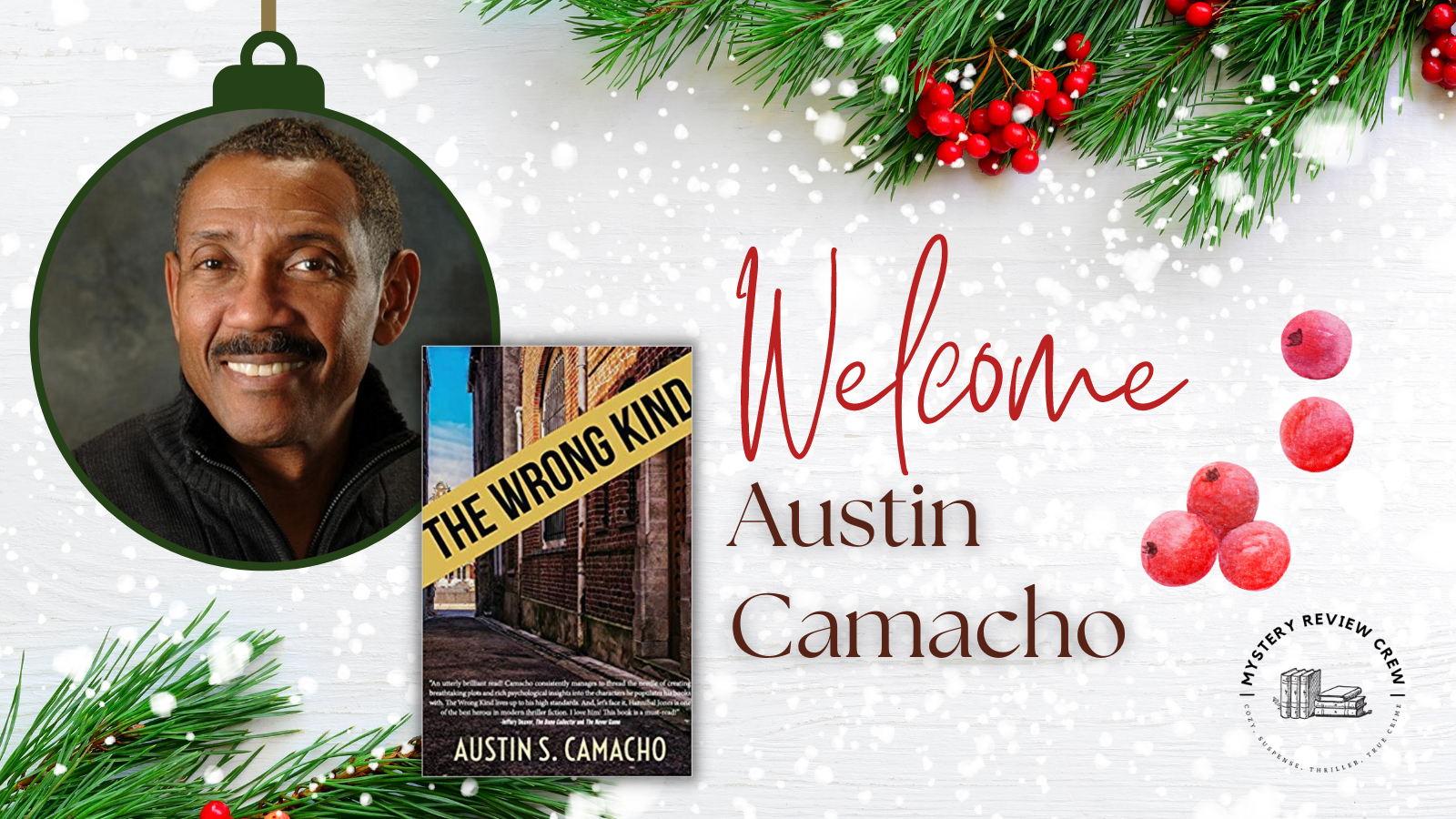 A bit more about Austin Camacho:
His short stories have been featured in four anthologies from Wolfmont Press, including Dying in a Winter Wonderland – an Independent Mystery Booksellers Association Top Ten Bestseller for 2008 – and he is featured in the Edgar nominated African American Mystery Writers: A Historical and Thematic Study by Frankie Y. Bailey.
He was born in New York City but grew up in Saratoga Springs, New York. He majored in psychology at Union College in Schenectady, New York. After three years, he enlisted in the Army as a weapons repairman but soon moved into a more appropriate field. The Army trained him to be a broadcast journalist. Disc jockey duties alternated with news writing, video camera and editing work, public affairs assignments and news anchor duties.
After leaving the Army he continued to write military news for the Defense Department as a civilian until his retirement. He is still deeply involved with the writing community. He is a past president of the Maryland Writers Association, past Vice President of the Virginia Writers Club, and is an active member of Mystery Writers of America, International Thriller Writers and Sisters in Crime. The Camacho family has settled in Upper Marlboro, MD.

Connect with Austin: https://ascamacho.com/
Austin is part of our #MRCGiveaway with his book The Wrong Kind!

A distraught woman hires private investigator Hannibal Jones to track down her daughter who has run away, trying to escape the homeless shelter life her mother has come to accept. No sooner has Hannibal found Connie Blancothan he finds himself entwined in a gang war and a murder. The corpse is barely cold before a second murder follows and Hannibal finds himself entangled in a complex plot…but who is the mastermind of this twisted scheme?

📚Add The Wrong Kind to your TBR:
Goodreads: https://www.goodreads.com/book/show/52039886-the-wrong-kind?
Amazon: https://amzn.to/3Ywsi7S  #ad
🎄Enter the #Giveaway for the opportunity to win 24 eBooks and a brand new Kindle Fire 8HD!
The Mystery Review Crew Countdown to Christmas!
See more of our Countdown To Christmas featured Authors!