A Special Book Review of Ghost Agents: The Ghost Agents Trilogy Book 1 by Author Nita DeBorde from our very own Author Anita Dickason!
"I believe in ghosts. I have to. It's in my job description."
I was hooked with the first three lines. And what followed didn't disappoint. Ghost Agents is a well-crafted, thrilling, paranormal suspense with a bizarre twist that added to the book's mystique.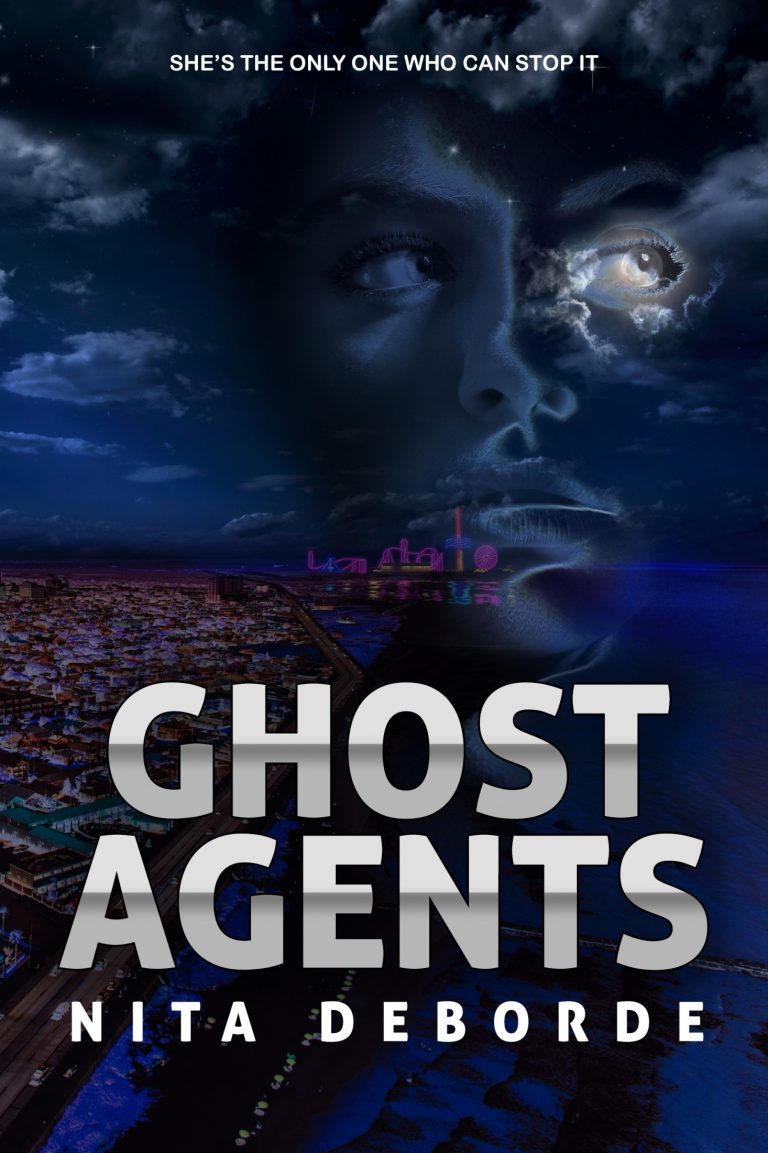 Set against the backdrop of Galveston, Texas, an island with its own mysteries, ghosts, and rich culture, Author Nita DeBorde weaves a suspenseful tale. The combination of factual history and fiction is a page-turner that kept me enthralled, unable to stop reading.
Claire Abelard, a young woman who sells candy and hosts ghost tours, isn't your typical undercover agent. This isn't the FBI, CIA, DEA, or any other three-initial law enforcement agency. Claire works for the Bureau for Historical Preservation, a clandestine organization that monitors, even protects energy projections, or in everyday parlance—ghosts. A unique perspective I found fascinating, even to the detailed manual describing the organization.
When projections begin to disappear, Claire launches an unsanctioned investigation. One that could derail her career, especially after an earlier fiasco destroyed her credibility. Will anyone believe her this time?
The projections aren't the only ones in danger when long-hidden secrets from the past bubble to the surface. Secrets that can kill.
Ghost Agents is an exciting plot with intriguing and endearing characters, living and dead, and even a light touch of romance. A five-star read and one I highly recommend.
About Ghost Agents
An organization that has operated in secret for centuries… a mystery that threatens to burn it all to the ground… and she's the only agent who can stop it…
To the residents and tourists of Galveston Island, Claire Abelard is the friendly young woman who works at the local candy store by day and leads ghost tours of the island's haunted locations by night. They don't realize this persona is a cover for Claire's real job as an agent of the Bureau for Historical Preservation, a clandestine organization that monitors and assists energy projections, or the entities more commonly known as "ghosts."
When projections begin disappearing from around the island, Claire worries that history may be repeating itself. She launches a dangerous investigation and uncovers a sinister, arcane organization whose agenda threatens not only Galveston's ghosts, but everything she has worked her whole life to protect.
The truth behind the disappearances rocks Claire's world to its core and shows her that ghosts aren't the only things that can come back to haunt you.
Ghost Agents is a genre-defying, cozy paranormal mystery, with a little sci-fi, romance, and Texas history thrown into the mix!
About The Author of Ghost Agents
Nita DeBorde is a published author and teacher from Houston, TX. Writing and teaching are her two major passions, though traveling and being dog-mom to a crazy Staffordshire-Boxer mix named Mabel are high on the list as well.
Nita has taught high school French for more than 20 years and absolutely loves her "day job" job (about 95% of the time). She loves to travel, and not surprisingly, France is her favorite destination, though her home state of Texas runs a close second.
She is also a huge history buff, which comes through in her fiction writing, and particularly in her latest novel, Ghost Agents, a genre-defying, cozy paranormal mystery with a little sci-fi and romance thrown into the mix. Ghost Agents: Revelations, the second book in the Ghost Agents Trilogy, is slated for release in March 2022.
Nita's first novel, Project Lachesis, is currently available in both Kindle and hardcopy format from Amazon.com.
Her first published work, a Christian allegory titled Lessons from the Meadow, was published in December of 2013 under the pen name A.M. Ward. Stay tuned for more titles by A.M. Ward in the Christian fiction genre.
To stay up to date with new releases and events, sign up for Nita's email list here – http://eepurl.com/hBxSsz

See other book reviews or posts by Anita Dickason.
Anita Dickason is a retired police officer with a total of twenty-seven years of law enforcement experience, twenty-two with Dallas PD. She served as a patrol officer, undercover narcotics officer, advanced accident investigator, tactical officer, and first female sniper on the Dallas SWAT team.