Like most of us, I'd heard the name Annie Oakley before, but she didn't interest me until about a decade ago when my father encouraged me to watch a PBS American Experience biographical special featuring Annie Oakley and her rise to fame.
I watched the show and became enchanted with this pint-sized wonder woman who was incredibly empowered at a time in history when most women weren't allowed to be empowered. She had talent, spunk, determination, modesty, and the courage to be herself—an expert markswoman and sharpshooter. She bested most men in the sport, including her husband, Frank Butler, and her boss, Buffalo Bill Cody—two of her most ardent supporters.
As a fan of historical fiction and historical mysteries, I thought it would be entertaining to put this feisty young woman in the role of an amateur detective. Based on everything I'd read about her she certainly had the smarts, the compassion, and the desire to see justice served and order reign in the world. I've tried to maintain historical accuracy for the most part, but in this series, I have played with some facts: I've altered time-lines, added fictional characters, embellished historical characters, and put Annie into situations she never faced in real life—and I've had so much fun doing it.
This month, I am releasing the entire Annie Oakley Mystery series collection in a boxed set which includes the prequel novella, and three full-length novels full of adventure, mystery, and mayhem. The set is available for preorder now on Amazon. Click here to reserve your collection.
The prequel novella, Shoot like a Girl, is the story of Annie before she joins the Wild West Show. Although she doesn't play the role of amateur detective in this book, we learn what drives her to seek order and justice for herself and others through her relationship with Buck, a horse who becomes her lifeline during a difficult period in her life.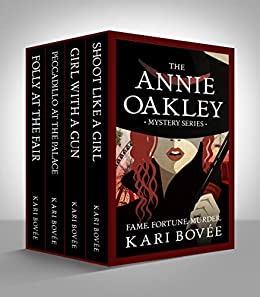 From her experiences in Shoot like a Girl, Annie becomes impassioned to seek justice for those who cannot seek it for themselves, and we see her spring into action to solve the mystery of her fallen Indian assistant in Girl with a Gun. This will set her on a course for more adventures as she tries to set things right in a world that can go oh so wrong.
In Peccadillo at the Palace, we see Annie and the Wild West Show venture across the pond to England to perform for Queen Victoria's Golden Jubilee. During the weeks-long sea voyage, the murder of their escort, a favorite of the queen, is an omen of more nefarious things to come and Annie finds herself embroiled in an assassination plot against the beloved monarch.
Folly at the Fair takes Annie and the traveling show to Chicago for the Columbian Exposition of 1893. When her friend and colleague is accused of killing a man they encountered on the world's most famous Ferris wheel, Annie steps in to help, only to discover that the man's death is connected to a series of murders that have all taken place at the fairgrounds. The clock is ticking, and Annie must find the culprit lest her friend face the noose.
I have delighted in imagining what was in the heart, mind, and soul of this young woman who faced many obstacles in her life, only to become one of the most famous women of all time. It's been gratifying to put her in difficult situations and see her come out of a shroud of mystery, shooting her way to the truth. I hope you will enjoy these and future adventures I've created for this amazing woman of history—Little Miss Sure Shot, Annie Oakley.
Come travel the world with Annie! Click here to preorder the Annie Oakley Mystery Series: Fame, Fortune, Murder.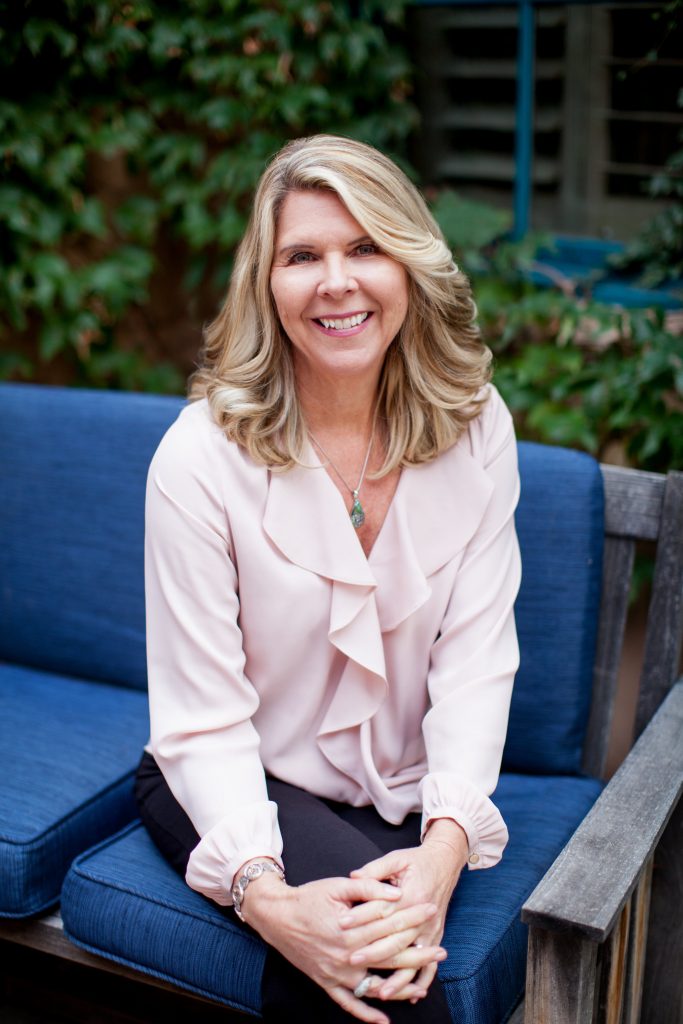 Author
Kari Bovée
When she's not on a horse, or walking along the beautiful cottonwood-laden acequias of Corrales, New Mexico; or basking on white sand beaches under the Big Island Hawaiian sun, Kari Bovée is escaping into the past—scheming murder and mayhem for her characters both real and imagined, and helping them to find order in the chaos of her action-packed novels. Bovée writes the award-winning Annie Oakley Mystery Series and the Grace Michelle Mystery Series, and has more ideas than time for many, many more.