🎄🔎Let's give a warm welcome to Author Carmen Amato!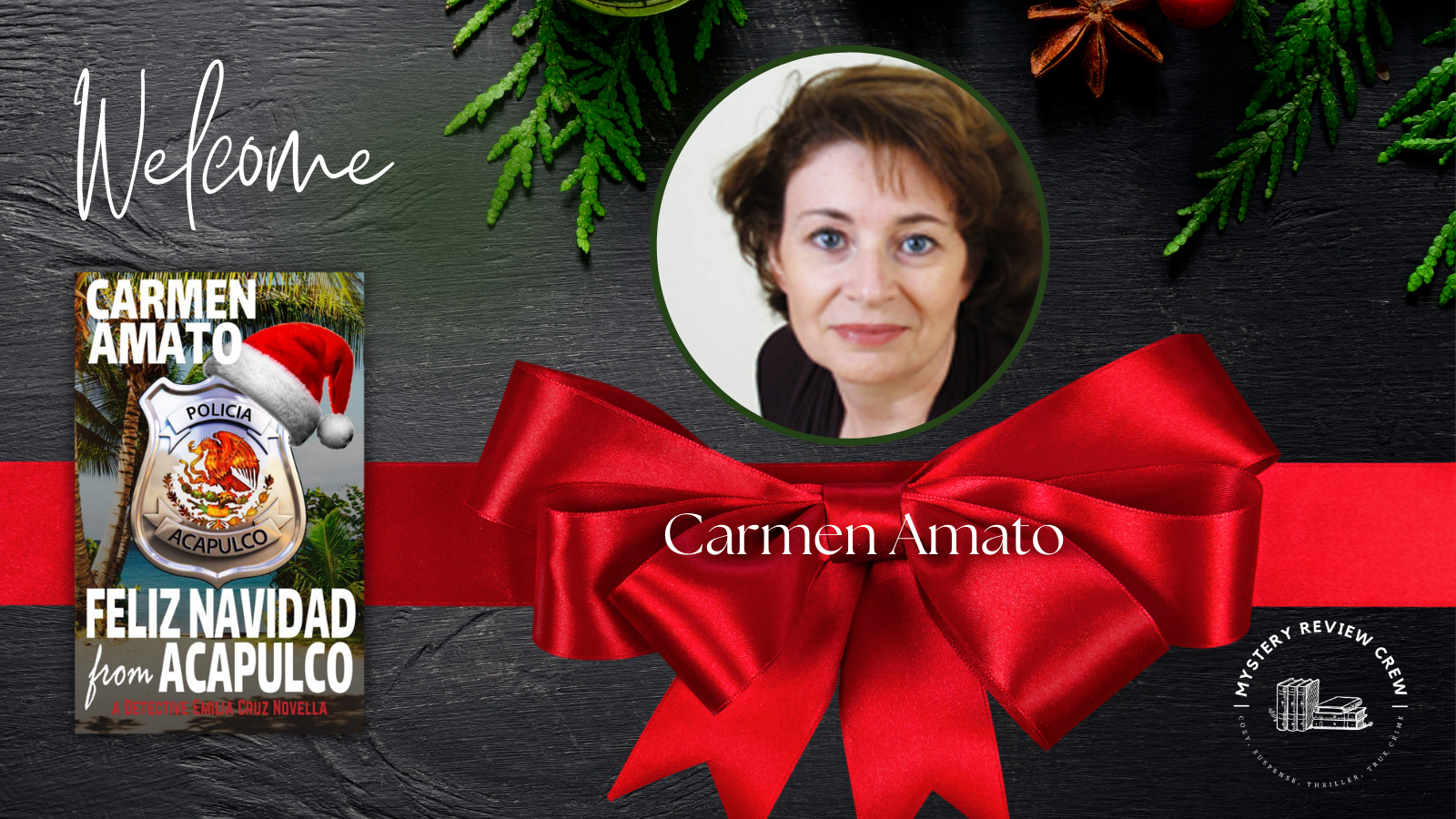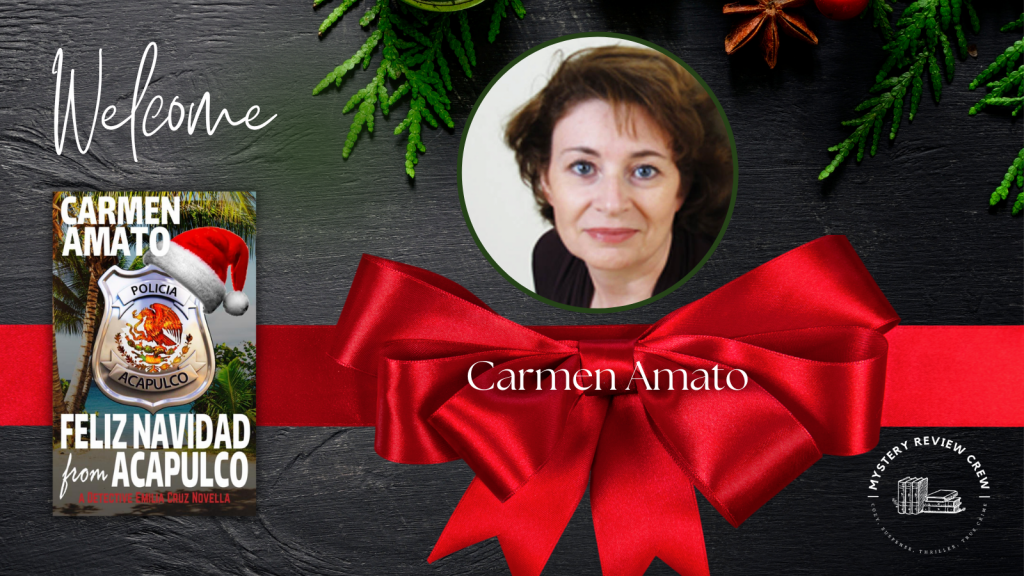 About Carmen:
I've been lucky enough to travel around the world, collecting the ideas, characters, and inspiration that infuse my books. I've survived 3 earthquakes (Mexico, Nicaragua, Papua New Guinea), one train derailment (France), one persona non grata expulsion (Madagascar), and a scuba diving encounter with a lionfish (off the coast of Guam).
Connect With Carmen: https://carmenamato.net/
Carmen is part of our #MRCGiveaway with a novella from her award-winning police procedural series!
About: Feliz Navidad From Acapulco
Acapulco's first female police detective brings her own brand of justice–and some unexpected humor–to the holiday season.
In this companion Christmas story to the award-winning police procedural series, Detective Emilia Cruz and her perpetually cranky partner Franco Silvio go undercover during the holiday season to crack a drug smuggling case.
Santa's Workshop inside the Liverpool department store in Acapulco gets a big surprise in the form of a box of smuggled drugs disguised as Christmas tree ornaments. Emilia and Silvi wait for the intended recipient.
The trap is set. The fix is in.
What could go wrong?
Nearly everything.
But with a little Christmas ingenuity, Emilia will get her man.
📚Add Feliz Navidad From Acapulco to your TBR:
Goodreads: https://www.goodreads.com/book/show/48926473-feliz-navidad-from-acapulco?
BookBub: https://www.bookbub.com/books/feliz-navidad-from-acapulco-a-detective-emilia-cruz-christmas-story-by-carmen-amato
Amazon: https://amzn.to/3XJ1TU1
🎄Enter the #Giveaway for the opportunity to win 24 eBooks and a brand new Kindle Fire 8HD!
The Mystery Review Crew Countdown to Christmas!
See more of our Countdown To Christmas featured Authors!
See more of our Countdown to Christmas featured authors!