A Texas sized hello to Author Stacy Wilder
A bit more about Stacy:
In addition to mysteries, Stacy writes children's stories, short stories, and poetry. She lives in Houston, Texas with her husband and a totally spoiled Labrador retriever, Eve.
Connect with Stacy: https://www.storystacy.com/
Stacy is part of our #MRCGiveaway with the first book in her Liz Adams mystery series!
About Charleston Conundrum: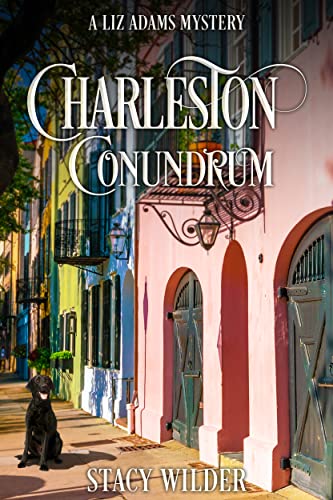 Her best friend, Peg, murdered, shot by Liz's gun. At the insistence of Peg's father, Private Investigator Liz Adams, and her Labrador, Duke, rush to solve the case. Tensions flare between Liz and the cops as she rises to the top of their suspect list.
Riding a roller coaster of emotions, Liz discovers many secrets Peg kept from her despite the two being best friends. As the investigation unfolds, a cast of suspects emerges. . . the ex-husband, the boyfriend, a coworker, neighbors, even a few family members.
Charleston Conundrum travels from Charleston, South Carolina, to Paris and back in the emotional unraveling of Peg's life and death to a killer ending.
📚Add Charleston Conundrum to your TBR:
Goodreads: https://www.goodreads.com/book/show/60141843-charleston-conundrum?ac=1&from_search=true&qid=zOHtxLMLdX&rank=1
BookBub: https://www.bookbub.com/books/charleston-conundrum-a-liz-adams-mystery-by-stacy-wilder
Amazon: https://amzn.to/3OTL30n
🎄Enter the #Giveaway for the opportunity to win 24 eBooks and a brand new Kindle Fire 8HD!
The Mystery Review Crew Countdown to Christmas!
See more of our Countdown To Christmas featured Authors!