Countdown to Christmas: Shelley Blanton-Stroud
🎄🔎Welcome to our first featured Author Shelley Blanton-Stroud!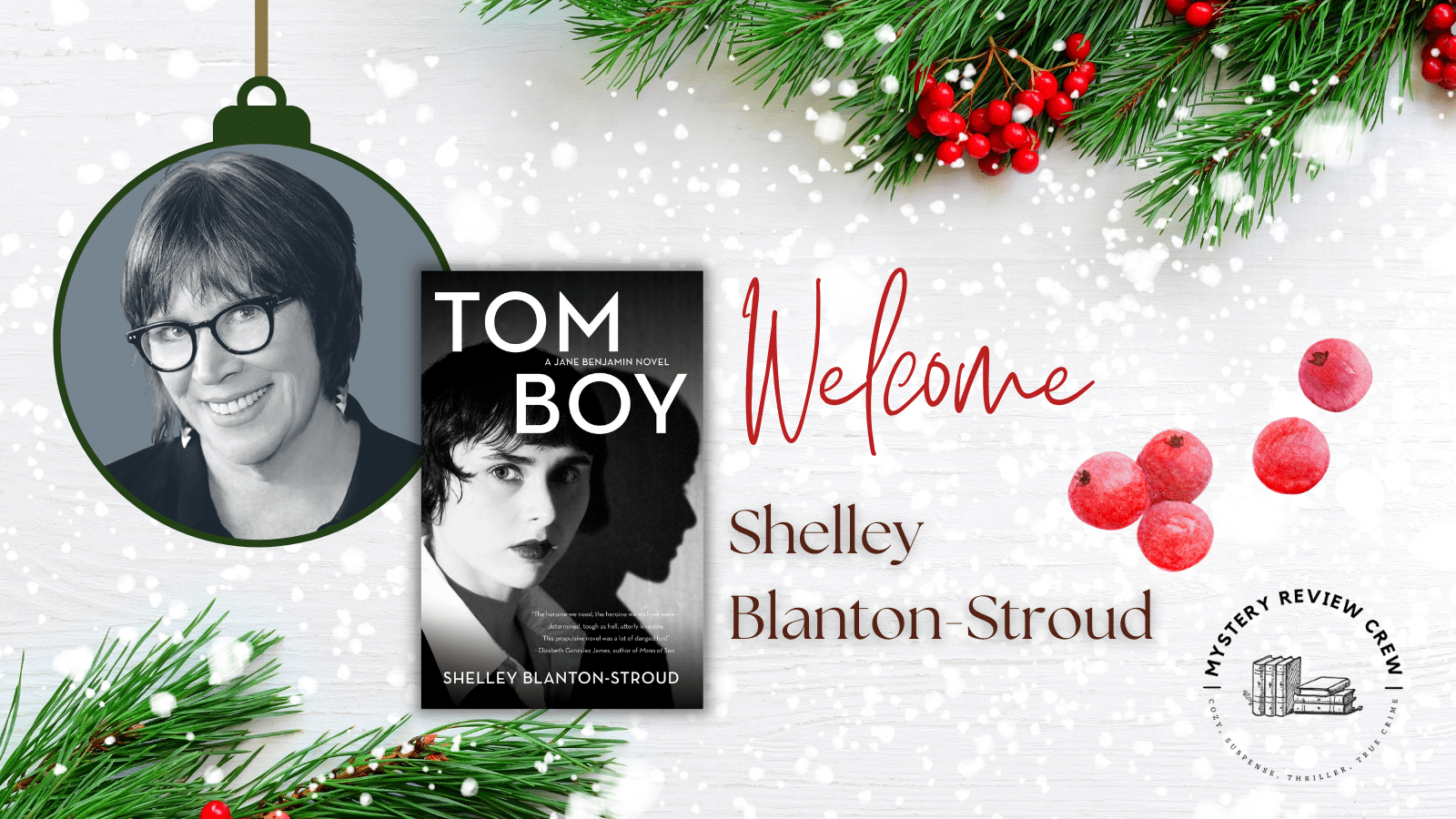 TRUE OR FALSE? Shelley hangs four polyester fast food uniforms in her closet.
A bit about Shelley:
Shelley grew up in California's Central Valley, the daughter of Dust Bowl immigrants who made good on their ambition to get out of the field. She recently retired from teaching writing at Sacramento State University and still consults with writers in the energy industry. She co-directs Stories on Stage Sacramento, where actors perform the stories of established and emerging authors, and serves on the advisory board of 916 Ink, an arts-based creative writing nonprofit for children. Copy Boy is her first Jane Benjamin Novel. Tomboy (She Writes Press 2022) will be her second. She and her husband live in Sacramento with an aging beagle and many photos of their out-of-state sons.
Find her at https://shelleyblantonstroud.com/
Shelley is part of our #MRCGiveaway with the Second book in her Jane Benjamin Mystery Series!
About TOMBOY:
Jane's got five days at sea to solve the murder of a Wimbledon champion's coach and write a gossip column that tells the truth, if not the facts. Dive into the Jane Benjamin Novels with Tomboy.
📚Add Tomboy to your TBR:
Amazon: https://amzn.to/3XJCZDv
Goodreads: https://www.goodreads.com/book/show/61313571-tomboy?
BookBub: https://www.bookbub.com/books/tom-boy-by-shelley-blanton-stroud
🎄Enter the #Giveaway for the opportunity to win 24 eBooks and a brand new Kindle Fire 8HD!
The Mystery Review Crew Countdown to Christmas!