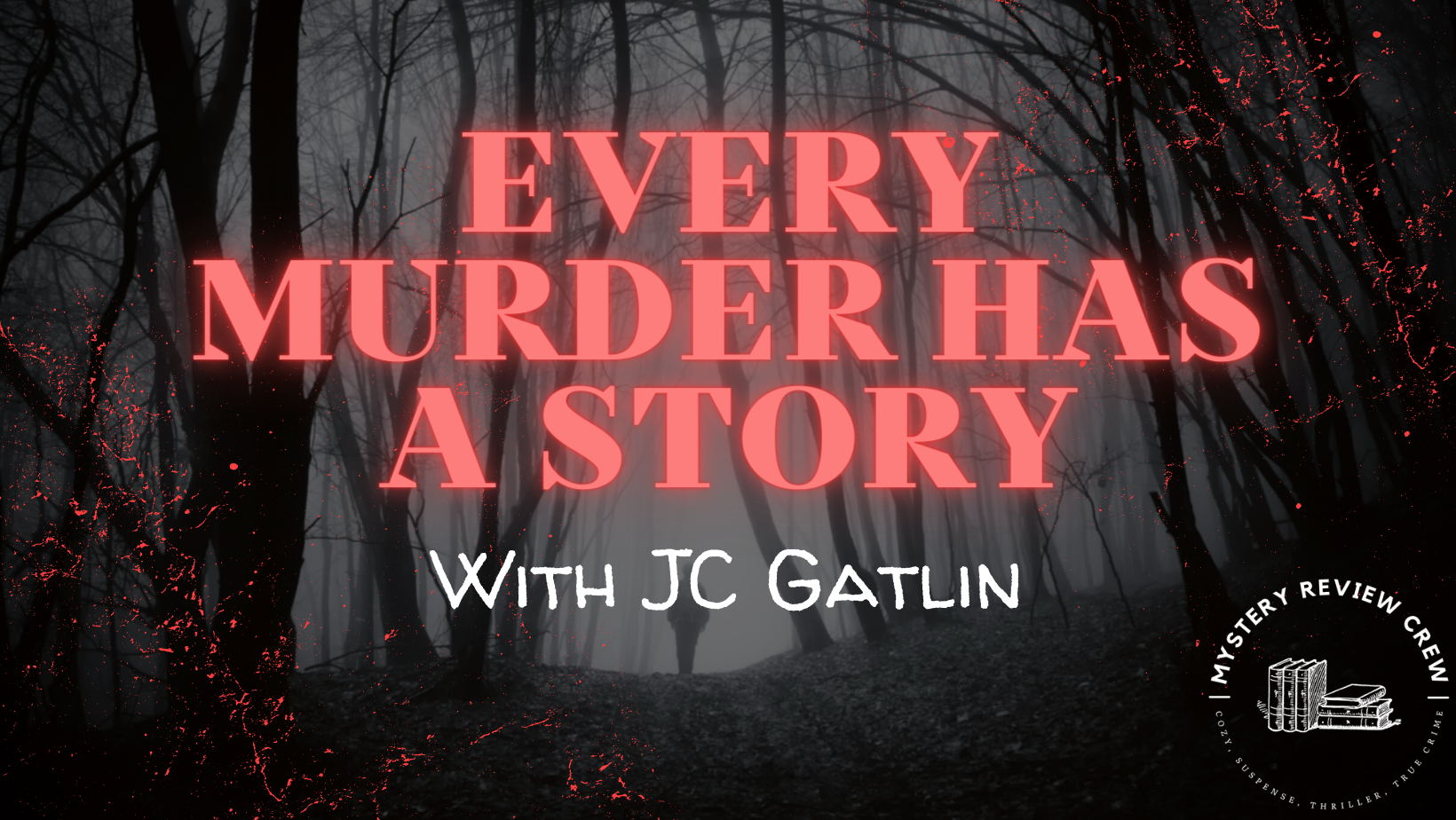 Mystery Authors on Mystery Novels
We're all addicted to a good mystery, but so are our favorite authors. Here are 25 of my favorite quotes about the mystery genre from the authors we love to read.
1
"There are four kinds of homicide: felonious, excusable, justifiable, and praiseworthy."
– AMBROSE BIERCE
2
"My mother reads murder mysteries. In fact, so does her mother, my grandma. That's where I trace the familial line of murder mystery obsession."

– CHRISTOPHER BOLLEN
3
"I specialize in murders of quiet, domestic interest."

– AGATHA CHRISTIE
4
"When someone is mean to me, I just make them a victim in my next book."
– MARY HIGGINS CLARK
5
"I constantly remind people that crime isn't solved by technology; it's solved by people."
– PATRICIA CORNWELL
6
"We reveal more of ourselves in the lies we tell than we do when we try to tell the truth."
— DOROTHY SALISBURY DAVIS
7
"I think there are certain crimes which the law cannot touch, and which therefore, to some extent, justify private revenge."
– ARTHUR CONAN DOYLE
8
"Why are murder mysteries so popular? There's a 3-part "formula" (if you want to call it that) for a genre novel: (1) Someone the reader likes and relates to (2) overcomes increasingly difficult obstacles (3) to reach an important goal. The more important the goal, the stronger the novel. And the most important goal that any of us have is survival. That's why murder mysteries are more gripping than a story titled 'Who Stole My TV Set'."
– LOIS DUNCAN
9
"A crime disturbs the status quo; we readers get to enjoy the transgressive thrill, then observe approvingly as the detective, agent of social order, sets things right at the end. We finish our coca and tuck ourselves in, safe and sound….But what this theory fails to take into account is the next book, the next murder, and the next. When you line up all the Poirots, all the Maigrets, all the Lew Archers and Matt Scudders, what you get is something far stranger and more familiar: a world where mysterious destructive forces are constantly erupting and where all solutions are temporary, slight pauses during which we take a breath before the next case." – DAVID GORDON
10
"Except for cases that clearly involve a homicidal maniac, the police like to believe murders are committed by those we know and love, and most of the time they're right – a chilling thought when you sit down to dinner with a family of five. All those potential killers passing their plates."
– SUE GRAFTON
11
"You'd think solving mysteries would bring you closure, that closing the loop would comfort and quiet your mind. But it never does. The truth always disappoints."
– JOHN GREEN
12
"As far as I'm concerned, you can't beat a good whodunnit: the twists and turns, the clues and the red herrings and then, finally, the satisfaction of having everything explained to you in a way that makes you kick yourself because you hadn't seen it from the start."
– ANTHONY HOROWITZ
13
"I've always been fascinated, obsessed even, with books and TV shows about unsolved murders, cold cases, forensic science, mysteries, and so on. Many times when I get inspiration for my work, it's from something in one of these books or TV shows, or perhaps some newspaper article about a specific case."
– SCOTT HEIM
14
"One must never set up a murder. They must happen unexpectedly, as in life."
– ALFRED HITCHCOCK
15
"Death is a mystery, and burial is a secret."
– STEPHEN KING
16
"Novels are written word by word. If you can write a word, and then another word, you can write a novel—assuming your novel will be two words long. Here's a two-word romance novel: I do. It's also a murder mystery."
– JAROD KINTZ
17
"I found that I could write two kinds of short stories: I could write very absurd, kind of surrealistic, funny stories; or I could write very dark, realistic – hyper-realistic – stories. I was never happy with that, because I couldn't meld the two."
– DENNIS LEHANE
18
"No one ever got in trouble keeping his mouth shut."
— ELMORE LEONARD
19
"Traditional murder mysteries are interesting because they're ostensibly about a horrible thing – murder – but underneath that, they're about restoring order to a messed-up world. By the end of a whodunit, the detective has taken the reader through all the reasons why this terrible thing happened. Through that explanation, and by seeing the killer captured, the reader feels a sense of catharsis."
— MALINDA LO
20
"The detective isn't your main character, and neither is your villain. The main character is the corpse. The detective's job is to seek justice for the corpse. It's the corpse's story, first and foremost."
— ROSS MACDONALD
21
"Writing mysteries lets me get away with murder. I think 'the mystery' may be the greatest form for social criticism, simply because it is pedestrian."
— GREGORY McDONALD
22
"People are interested in crime fiction when they're quite distanced from crime."
— DENISE MINA
23
"I don't believe that murders can be "solved. I think that this is the big lie of the mystery novel, that you should close the book and feel that the world is back in order and everything's all right. I want the reader to know that the world is not all right, and maybe we ought to do something about it."
— GEORGE PELECANOS
24
"Nobody reads a mystery to get to the middle. They read it to get to the end. If it's a letdown, they won't buy anymore. The first page sells that book. The last page sells your next book."
— MICKEY SPILLANE
25
"I like murder mysteries, the Agatha Christie kinds of things where you know that it's all going to be neatly wound up at the end."
– STEPHEN SONDHEIM
+++++++++
A few bonus quotes:
"You don't just spontaneously develop a fatal head wound." Detective Vega, CSI: Crime Scene Investigation
"Aside from the murders, DC has one of the lowest crime rates in the country." Marion Barry
"People are interested in crime fiction when they're quite distanced from crime. People in Darfur are not reading murder mysteries." Denise Mina
"A detective with his murder mystery, a chemist seeking the structure of a new compound, use little of the formal and logical modes of reasoning. Through a series of intuitions, surmises, fancies, they stumble upon the right explanation, and have a knack of seizing it when it once comes within reach." Gilbert N. Lewis
"Margo always loved mysteries. And in everything that came afterward, I could never stop thinking that maybe she loved mysteries so much that she became one." John Green, Paper Towns
"I always loved watching and reading family-friendly mysteries growing up, like the shows Murder, She Wrote and Nancy Drew, and am thrilled to be bringing these New York Times best-selling books right into your living room on the small screen." Candace Cameron
"I tried to hone my detecting instincts by reading (a) Murder, She Wrote novel. I can't say that I learned much about investigative procedure but I discovered that you should stay far away from Cabot Cove. That tiny New England village is deadlier than Beirut, South Central Los Angeles, and the darkest back alley in Juarez combined. Even though every killer eventually gets caught by Jessica Fletcher, I still wouldn't feel safe there. I'm surprised the old biddy walks around town unarmed." Lee Goldberg
Mystery Quotes
Are there any quotes you would add to the list? Let me know in the comment. Who knows, maybe we can come up with another 25 notable mystery author quotes.
Until next time,
JC Gatlin
Originally posted on mysteryandsuspense.com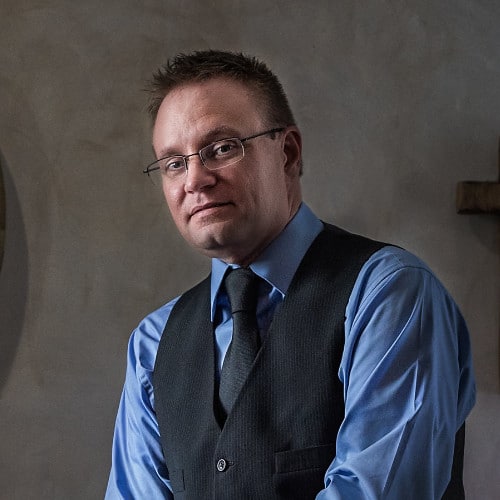 JC Gatlin
JC Gatlin lives in Tampa, Florida, and writes mystery novels that include sunny Florida locales and quirky locals as characters. His last novel, H_NGM_N: Murder is the Word, won the coveted Florida Royal Palm Literary Award for Best Mystery in 2019. He is active in the Florida Writer's Association and is a board member on the Florida Writer's Foundation, a charity organization that fights illiteracy.
If you liked this post by JC Gatlin you can see more by clicking here or by visiting our Author features.