We are giving a warm welcome to Author MJ Miller today!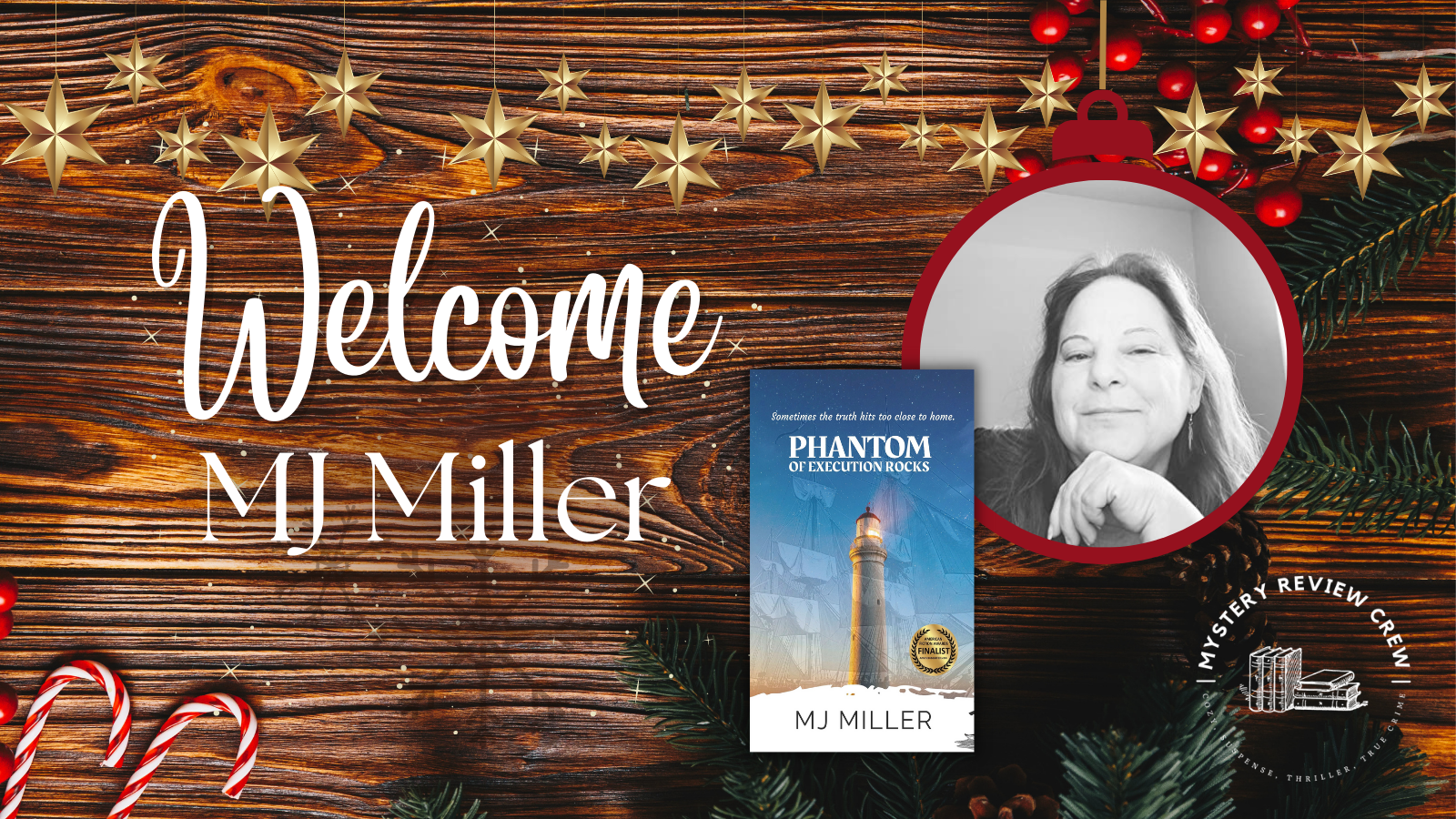 She's been on so many adventures!  True or False:
1. I once sailed to Execution Rocks and had to be rescued by a barge 
2. I was member of my high school's bowling team
3. My collection of teas contains over a hundred varieties.
A bit more about MJ:
A lifelong teller of tales, MJ Miller grew up inspired and mentored by an entertaining collection of master storytelling matriarchs. Women who could spin a yarn better than anyone. A native New Yorker and mother of two amazing women, MJ and her fabulously supportive husband share their Tucson home with their resident feline genius, Darwin. A hopeless romantic, MJ loves to tell tales filled with romance, mystery and mayhem that keep the reader turning pages long into the night.
Connect with MJ: https://www.authormjmiller.com/
MJ is part of our #MRCGiveaway with the Phantom of Execution Rocks!
About Phantom of Execution Rocks:
Skeletons from their past are haunting their present…
is it best to leave them buried?
In the middle of the Long Island Sound stands the lighthouse at Execution Rocks. What happened there is the stuff of myths and legends. It is said that every so often residents can see the image of an abandoned ship, sails billowing, silently gliding past the lighthouse. A ghost ship some say.
Setting out to uncover the truth, Luce Porter teams up with the annoyingly attractive Detective who seems to conveniently pop into her life when least expected. Is it destiny? It's a question they both face when they discover they share a childhood vision, along with disturbing family secrets. Tales of slavery and horror. Tales of abolitionists and saviors. Tales of patriots and traitors.
As romance blossoms, the two grapple with the blurred lines of American History while they challenge the demons from their own past.
📚Add Phantom of Execution Rocks to your TBR:
Goodreads: https://www.goodreads.com/book/show/55982606-phantom-of-execution-rocks
BookBub: https://www.bookbub.com/books/phantom-of-execution-rocks-by-mj-miller
Amazon: https://amzn.to/3XVgYSv #ad
🎄Enter the #Giveaway for the opportunity to win 24 eBooks and a brand new Kindle Fire 8HD!
The Mystery Review Crew Countdown to Christmas!
See more of our Countdown To Christmas featured Authors!